Education Dept. restores helpful context to College Scorecard
The department has restored to its online dashboard some data removed during the Trump era, such as national average completion rates.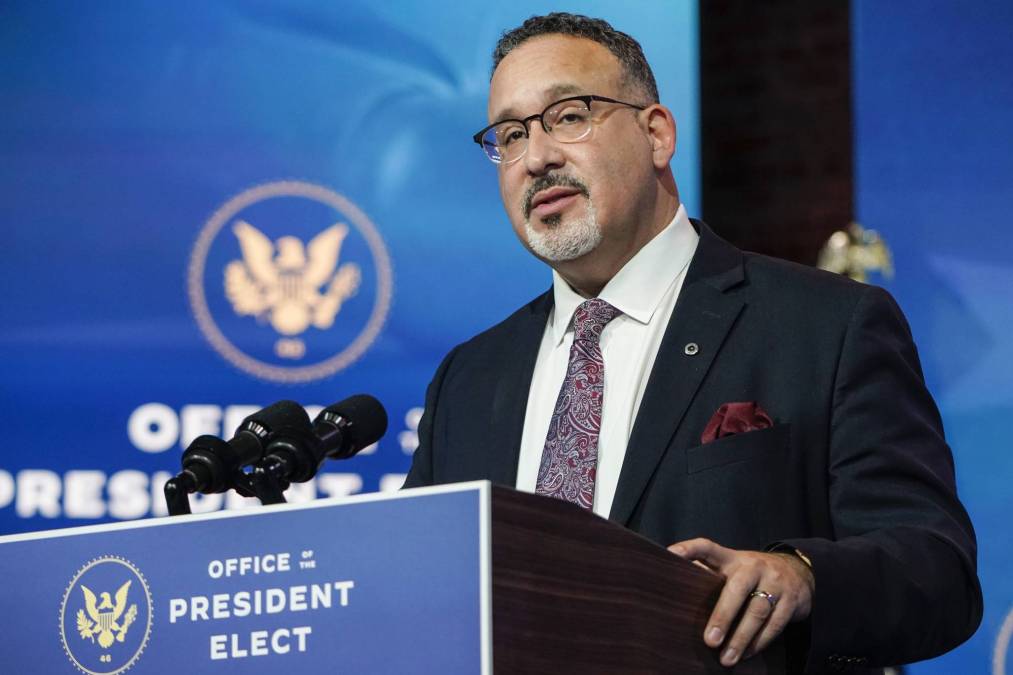 The U.S. Department of Education updated its College Scorecard data on Monday, bringing back some metrics removed during the Trump administration.
The 2022 update adds back midpoints for some metrics so that students can compare potential colleges against the median for comparable institutions at a national level. For example, users searching for the University of Texas at Arlington can see that the university's graduation rate is in line with 4-year schools nationally, at 56%. Critics in 2018 said that removing these figures from scorecard eliminated removed important context for individual college performance.
"For so many students and families, the college search process can be overwhelming," Education Secretary Miguel Cardona said in a statement announcing the changes. "But easily accessible, high-quality information about higher education institutions can help students determine which college or university is the best fit for them. The updated and enhanced College Scorecard shines a spotlight on affordability, inclusivity, and outcomes, over exclusivity and colleges that leave students without good jobs and with mountains of debt. This update reflects the Biden-Harris administration's commitment to ensuring students remain at the heart of the Department's work."
The scorecard pulls together college data from federal sources including the Integrated Postsecondary Education Data System and the National Students Loan Data System. The Department of Education publishes information both on an online dashboard and in downloadable spreadsheets.
When looking at an institution's dashboard on the College Scorecard site, users can now see comparison points for earnings 10 years after starting at the institution, graduation rates and attendance cost. The update also reinstates data on student earnings for each institution at six, eight and 10 years after starting. That includes median incomes and the percentage of graduates earning more than someone without a postsecondary credential. The updates also allow users to filter some outcomes information for Pell Grant recipients, such as graduation rates and earnings metrics for low-income students.
The online dashboard also now includes more information on testing requirements for admissions, since many universities are considering test-optional policies.