University CIOs are becoming business leaders, says Educause report
In its 2020 Top 10 IT Issues report, Educause shows how CIOs are evolving into key supporters of their institutions' academic and business goals.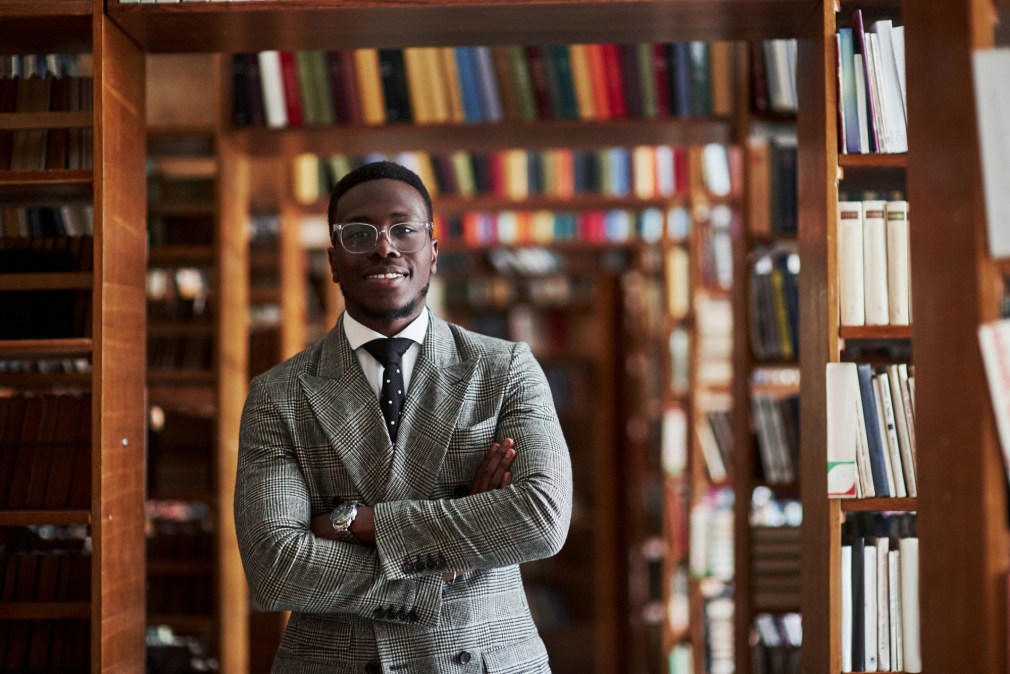 The use of technology in higher education has transformed rapidly in recent decades, and the role of the university chief information officer has changed right along with it. Now as a new decade begins, the CIO enters yet another phase, acting as an integral influencer both of student success and business missions, according to an Educause report released Tuesday.
The Top 10 IT Issues report, updated each year according to survey results collected by the technology advocacy group Educause, laid out which IT priorities are top-of-mind for leaders in higher education. Information security strategy, privacy, and sustainable funding take the top three spots, while each issue on the list can be grouped into four themes: simplify, sustain, innovate and "drive to Dx," or digital transformation.
The idea that CIOs should be supported as "an integral strategic partner of institutional leadership" is new to the list this year and the sole issue falling under the digital transformation theme, demonstrating the increasing importance of business leadership in roles responsible for digital transformation.
"When I started off working in higher education IT, nobody was called a CIO," said Susan Grajek, vice president of communities and research at Educause. "They might've been called a 'director of the computer center' or something like that."
Until the about the mid-1990s, the role of an institution's technology leader was to manage technologies, Grajek said.
"That's when the CIO role, the title actually, came into being," she said, adding that the role's creation was followed by a major shift in the technology needs of universities. "IT needed somebody who rather than manage technologies, managed services. And what we're going through is another shift."
According to the new report, for an institution to reach its strategic goals, the CIO role must evolve beyond managing computer systems, developing IT strategies and overseeing technology services. Fortunately, Grajek said, the university CIO role has largely evolved.
"Now the CIO is a really managing a business strategy," Grajek said.
That business strategy, she said, supports the mission to provide each student with an effective and relevant education. Chatbots, artificial intelligence and adaptive learning are a few of the technologies, the report says, that institutions have implemented to support student success a create a student-centric learning environment.
But to affect real digital transformation in higher education, both the CIO and non-IT leadership must convene on institutional strategy, the report says.
"You need to have an individual, an IT leader, who is ready to become a leader of strategy, ready to become that integrative CIO," Grajek said. "But you also need an institution that knows that's what they need from IT leadership."
Going forward, she said, the requirements and expectations of a CIO will become more diverse to meet the needs of higher education and lead digital transformation.
Educause's Top 10 IT Issues in 2020:
Information Security Strategy: Developing a risk-based security strategy that effectively detects, responds to, and prevents security threats and challenges
Privacy: Safeguarding institutional constituents' privacy rights and maintaining accountability for protecting all types of restricted data
Sustainable Funding: Developing funding models that can maintain quality and accommodate both new needs and the growing use of IT services in an era of increasing budget constraints
Digital Integrations: Ensuring system interoperability, scalability, and extensibility, as well as data integrity, security, standards, and governance, across multiple applications and platforms
Student-Centric Higher Education: Creating a student-services ecosystem to support the entire student life cycle, from prospecting to enrollment, learning, job placement, alumni engagement, and continuing education
Student Retention and Completion: Developing the capabilities and systems to incorporate artificial intelligence into student services to provide personalized, timely support
Improved Enrollment: Using technology, data, and analytics to develop an inclusive and financially sustainable enrollment strategy to serve more and new learners by personalizing recruitment, enrollment, and learning experiences
Higher Education Affordability: Aligning IT organizations' priorities, and resources with institutional priorities and resources to achieve a sustainable future
Administrative Simplification: Applying user-centered design, process improvement, and system reengineering to reduce redundant or unnecessary efforts and improve end-user experiences
The Integrative CIO: Repositioning or reinforcing the role of IT leadership as an integral strategic partner of institutional leadership in supporting institutional missions