Furman U. hires first chief innovation officer, planning for innovation district
Furman University's Anthony Herrera plans to focus on coming up with new approaches to university problems like declining enrollment or budget concerns in his role as the university's first chief innovation officer.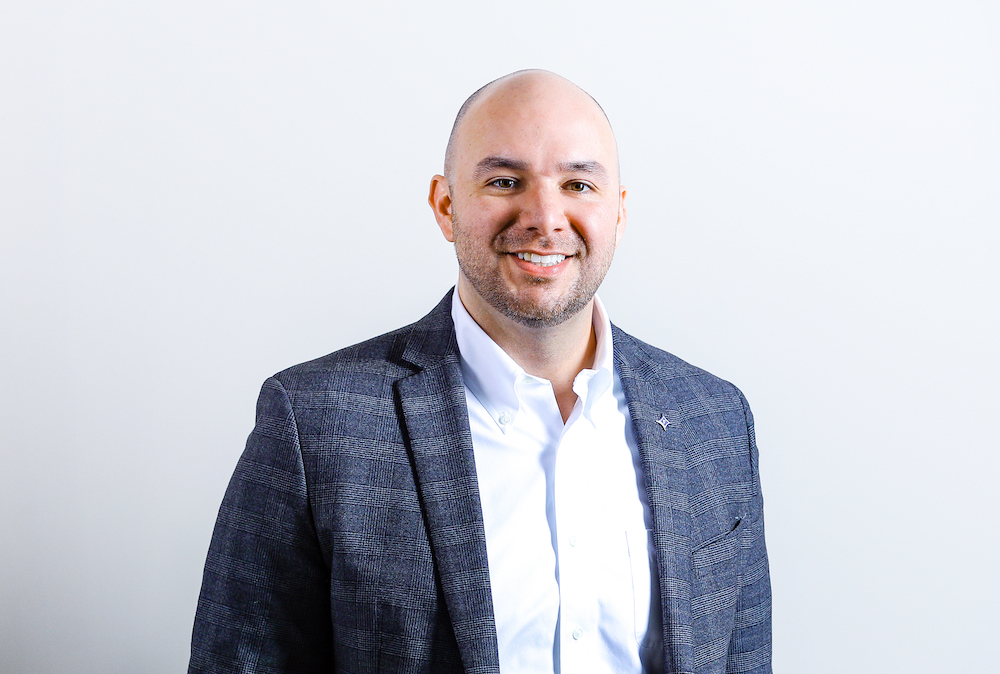 Furman University recently announced the hire of its first chief innovation officer, Anthony Herrera, who helped found the South Carolina school's institute for innovation and entrepreneurship.
Herrera began at Furman in 2018, and has since focused on building offerings in entrepreneurship for students and the wider campus community. In his role as chief innovation officer, he said he hopes to continue the work of bolstering Furman's relationship with businesses and residents in the Greenville area, including planning for a new innovation district. But he also said he views the chief innovation officer role as someone who can focus on what's "coming around the corner" in higher education and build it into the university's strategy.
That means figuring out how to secure revenue streams outside of traditional student tuition as colleges fight enrollment declines, which he said is challenging for institutions.
"When you're in the day-to-day, you don't have time to think about the future, you don't have time to think about innovation," Herrera told EdScoop.
Herrera said the programs offered to high school and middle school students represent one area for growth, as does the university's work in developing lifelong learning opportunities in the region, such as its programs for retirees. Rethinking methods of delivering the university's programs is also an opportunity for innovation, with Herrera describing further exploration into education formats as seeking to create the "Peloton of education," a reference to the exercise-equipment company that boomed as the pandemic shuttered gyms and led customers to seek alternative exercise regimes.
As the coronavirus pandemic forced rapid adoption of online learning, universities and companies began to offer more more distance education programs and nontraditional options, like micro-credentials. In a recent survey, 86% of chief online officers at higher education institutions said the quick pivot to online learning boosted the priority on online learning.
Universities can also use technology to connect more with the alumni community, for fundraising and student connections, as well as with potential students for continuing education, Herrera said.
"Alumni are one of our greatest assets," he said. "They open up doors for internship experiences and full-time placements. They are our brand, they're out in the workforce, so keeping them connected and informed is so critical."
Plans for an innovation district between downtown Greenville, South Carolina, and Furman's campus are also in the works, Herrera said. The university is set next month to announce a seven-acre district to open in August 2022. Innovation districts, where universities, health care systems, start-up spaces and labs occupy the same geographic area to promote collaboration, are becoming increasingly popular. The long-standing Innovation Quarter, in Winston-Salem, North Carolina, recently released plans to develop 1 million square feet of lab and office space.
Greenville is already home to a more-than 60,000 square-foot facility called the "NEXT Innovation Center." Herrera, a Furman graduate and former Toyota executive, said though innovation centers or districts often focus on growth in STEM, Furman students are well-positioned for entrepreneurship.
"Liberal arts students are trained to be problem solvers, have a global awareness, [be] great communicators, [have the] ability to deal with ambiguity, great writers as well," he said. "When you think about those skills, that's what it takes to be creative and we need creative people dealing with our most challenging problems that we're facing."