Girls outperform boys in tech and engineering literacy in new study
The NAEP released new findings measuring the ability of 21,000 eighth graders to use technology to solve problems.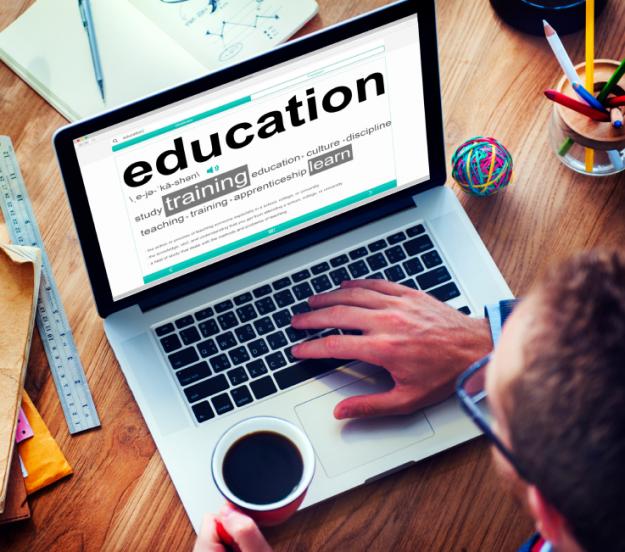 Experts are measuring whether students are fluent in a new type of language – technology and engineering – and are discovering girls may have an edge.
The National Assessment of Educational Progress (NAEP) released the first Nation's Report Card for technology and engineering literacy, which showed that eighth-grade girls outperformed boys when solving problems using the left side of their brains.
NAEP provided computers and internet access to about 21,500 eighth-graders around the country, having them complete scenario-based tasks that measure their ability to use technology and engineering to analyze and solve problems.
"Girls had higher average scores overall and in one content area and two practices we assessed," said Peggy G. Carr, acting commissioner of the National Center for Education Statistics. "It's clear from the data that, on average, girls are better able to understand and evaluate technology and then use it to solve problems and achieve goals."
The tests were administered in 2014 to students in public and private schools, and measured skills in three areas: Technology and Society, Design and Systems, and Information and Communication Technology.
In one task, students were asked to design a safe bike lane. Nearly 80 percent were able to identify requirements for a design, and 45 percent of students were able to redesign the route when they took constraints into account.
About 40 percent of eighth-graders scored at or above proficient on the measurement, which means the students displayed competency over challenging subject matter, according to the statistics. About 50 percent of students reported taking at least one class in technology or engineering by their last year of middle school, and 80 percent said they learned how to build and fix things through work or relatives – not from teachers.
In an unexpected twist, students in city schools scored lower than their peers in suburban and rural schools.
"It's an interesting pattern that we thought to highlight," said Carr during a conference call with reporters on Monday. "Rural students are saying that they learned how to solve problems from their family members, or just through what they do outside of school, and that's good.
"This is about critical thinking, developing solutions and achieving goals," she continued. "And the fact that that can be done in rural areas, where sometimes they're challenged with getting a lot of resources they need, is worth noting."
Leaders of the report said they focused only on eighth-grade, rather than various grades throughout elementary, middle and high school, mostly because they were strapped for resources. But, they added, it's a good point to evaluate because kids still have time to get into technology in high school.
"By doing the assessment in eighth grade, we have an opportunity for four more years to impact learning," said Bill Bushaw, executive director for the National Assessment Governing Board. "They've had some experiences both in school and out of school, and will have opportunities for more."
The NAEP has previously released report cards in history, reading and science, but this is the first time it measured technology and engineering literacy.
Reach the reporter at corinne.lestch@edscoop.com and follow her on Twitter @clestch and @edscoop_news.