​Homelessness, 'smart cities' research centers announced at Portland State University
New research centers are designed to bring a multi-disciplinary approach to two of urban America's most challenging topics.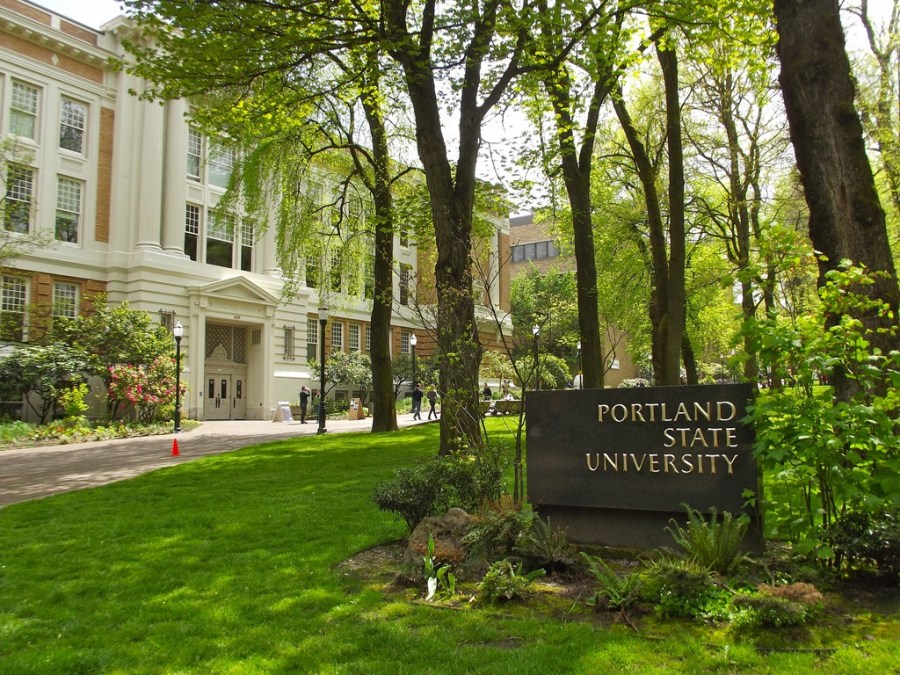 Portland State University has announced it will create two new research centers — one focusing on homelessness and the other on digital cities.
PSU President Rahmat Shoureshi said the creation of research centers that can address urgent global social challenges has been one of his priorities since he started at the university last year.
"When our curiosity is triggered, when it's especially stimulated by diverse and different perspectives, different disciplines, we are able to develop new and creative solutions that individually we may not be able to," Shoureshi said at an Oct. 1 press conference. "Curiosity, multidisciplinary, driven by desire to impact humanity are foundations of the new PSU centers of excellence for research."
The two research centers — the Homeless Research & Action Collaborative and the Digital City Testbed Center — will begin work this month and receive $3 million in funding from the university, with each center receiving $500,000 over the next three years.
During the press conference, Portland Mayor Ted Wheeler reinforced the urgency to address these issues and the importance of how the city and university can contribute to the ongoing conversation surrounding these problems on a national and global scale.
"With a decade of unprecedented growth in our cities comes many challenges but also many opportunities," Wheeler said. "As Portland continues to grow, I think it makes perfect sense to have our university tackle these urban issues."
Marisa Zapata, associate professor of urban studies and planning, and Dr. Greg Townley, associate professor of psychology, will co-direct the homelessness research center. Zapata said the center will conduct scientific research to gain a better understanding of homelessness and to challenge society's assumptions regarding the complex factors contributing to and sustaining homelessness.
"We know that most people agree that homelessness is one of the most pressing issues in our country and in Portland today," Zapata said. "However, we disagree about why homelessness exists and how to solve it."
Among the goals of the center, Zapata highlighted future efforts to support PSU faculty who are involved in designing and building temporary shelters or villages for homeless people.
Meanwhile, the Digital City Testbed Center will test "smart city" technology around the Portland State University campus to obtain a better understanding of how technology affects daily operations and the lives of city residents. The center will be directed by Jonathan Fink, a PSU geology professor.
"Portland State University campus is an ideal testbed because it's completely blended with the city," Fink said.
Located in downtown Portland, the Portland State University campus is blended into the urban environment.
The digital testbed plans to partner with the University of Washington in Seattle and the University of British Columbia in Vancouver, Fink said. Officials said this center also plans to partner with the Microsoft campus in Redmond, Washington; Portland; the Oregon Zoo; and Intel.
The two centers were chosen out of 28 proposals by more than 200 university faculty involved in the process, Shoureshi said. He added that these will not be the university's last policy-driven research centers.
"There are many future opportunities, but we want to do them right," Shoureshi said. "Take a few, show success, show progress and move forward so there will be other centers that will come."