ISTE launches online professional learning hub for educators
The hub, called "ISTE U," will train teachers on technology topics like artificial intelligence, mobile learning and open educational resources.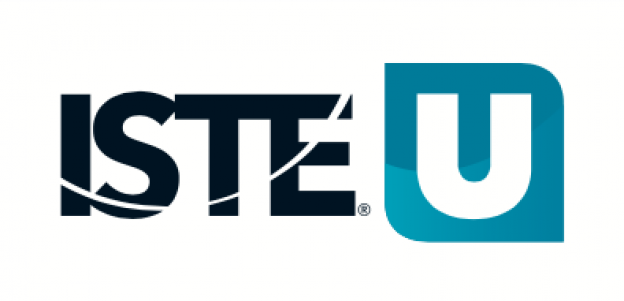 The International Society for Technology in Education (ISTE) on Monday announced " ISTE U ," a deeper, more robust and ongoing option for educators who already depend on the group for professional development around teaching and learning with technology.
ISTE U will offer online courses — to members and non-members alike — around subjects like artificial intelligence, computational thinking, open educational resources and mobile learning and help build communities around educators interested in using technology to solve problems in the classroom. The announcement of the new professional learning hub came as the association kicked off its annual conference in Chicago.
The hope for ISTE U is that it will be as valuable to educators as it would "if you could take the ISTE conference and stretch it around the whole year," said Joseph South, chief learning officer at ISTE, in an interview. "They love the conference. We get off-the-charts positive feedback from that, but it's only five days of the year."
When South joined ISTE last summer, he was charged with "making ISTE more relevant year-round," he said. Many educators, his colleagues worried, did not know the extent of what ISTE did and how it served the education community beyond its big conference, which this year is drawing an estimated 22,000 educators to the Windy City.
So, in response, South proposed ISTE U and has been developing the idea ever since.
The result is a program that meets a dire need in the market, he said. With high-speed broadband now the rule and not the exception in U.S. schools, educators consistently cite a lack of training as the main reason for not using more technology with their students.
"There are literally thousands of apps and edtech tools for educators to choose from," South said. "It can be pretty bewildering to know what to buy and how to use them. There are not very many organizations helping you think through how to teach with those tools and when and where and why to use them."
The original suite of online courses, which is open now for pre-enrollment, will launch throughout the summer — some in July, some in August, others in September — and be taught in cohorts. Eventually the pattern will be that enrollment will open, educators will sign up, the enrollment period will close and then those educators will move through the course together, from start to finish.
"This helps build a community, so the educators are not just drawing on the content of the course but on each other," South said.
Brightspace connection
After researching and evaluating a number of different platforms, ISTE decided to host ISTE U on the Brightspace learning management system from D2L.
"Not only do they meet our needs today, but we feel like we can grow with them," South said, adding that D2L stood out because it's learner-centered, nimble and constantly trying to improve.
Jeremy Auger, the chief strategy officer at D2L, said the partnership is a "match made in heaven" because ISTE's vision for building a community around educators who take ISTE U courses together is exactly in line with D2L's own vision.
"We're about transforming the way the world learns," Auger said. "They want to move fast, do things, push the state-of-the-art. It's a really good match."
Because the online courses will be centered around educational technology — a field where what's relevant today could be antiquated tomorrow — ISTE officials said they are prepared to adapt and add courses as topics change over time.
Some courses available on ISTE U — such as the one on digital citizenship — were developed by ISTE's in-house content experts, but on other topics they sought outside partnerships. The computational thinking course, for example, was created with support from Google, and the Chicago-based nonprofit LEAP Innovations helped develop the personalized learning course.
All courses offered on ISTE U will be eligible for graduate-level credit through Dominican University of California.