Lehigh U. to offer new online education certificate through Discovery Education
Courses in a new online certificate target educators seeking to "hone their instructional practice in the remote learning environment."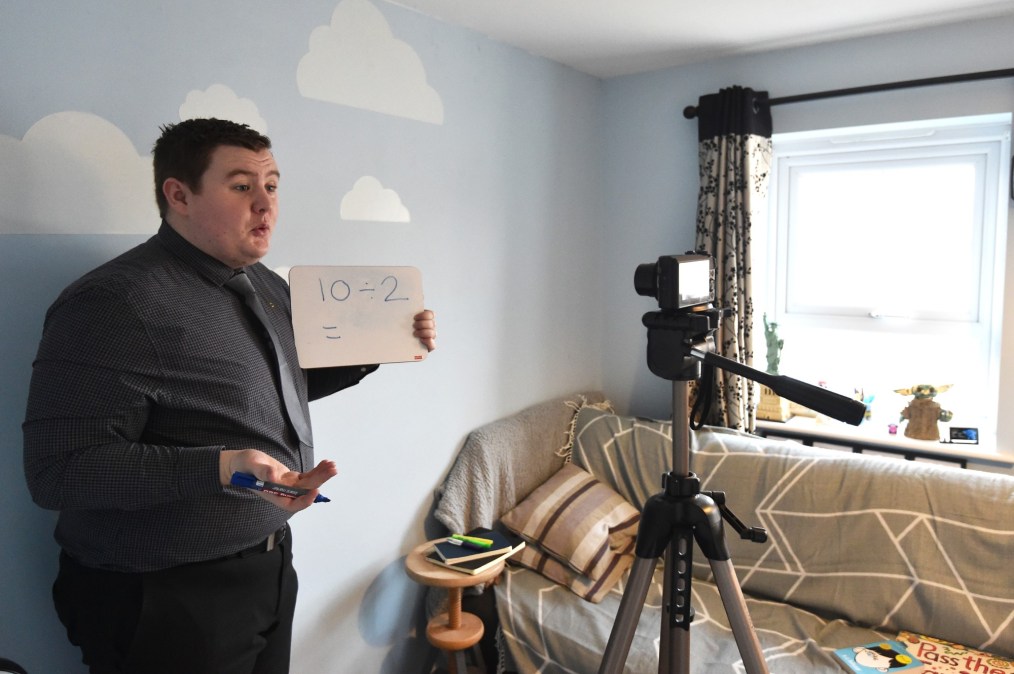 In yet another expansion of a university's professional development programming during the pandemic, Lehigh University will next month begin offering a new online graduate certificate through a partnership with Discovery Education, a company best known for its digital textbooks and educational resources for K-12 settings.
Lehigh, a private university with about 7,000 students in Bethlehem, Pennsylvania, announced last month that it will offer the new online certificate, called "Technology Leadership in Global Education," especially for educators working in international school systems. The university said the new course is hoped to help student educators "hone their instructional practice in the remote learning environment."
"The pandemic has underscored the need for schools and universities to rethink education," William Gaudelli, the dean of Lehigh's education college, said in a press release. "This new program provides leading edge learning for international school educators that will help them better engage learners in a variety of contexts and from a diversity of situations."
The certificate's first course, "Cognitive Theory and Technology Integration," is intended to provide students frameworks for applying cognitive science and technology to improve student engagement. There are also courses on trends in instructional technology, diversity and school leadership.
In launching its new program, Lehigh will join Discovery Education's Higher Education Network, a group of nine institutions that mix courses designed by the company into their programs for educators pursuing advanced degrees. Kelli Campbell, president of Discovery Education, told EdScoop the Lehigh partnership is "a great collaboration" that represents the intersection of her company's international work and university partnerships.
Discovery Education formed its first university partnership, which was with Wilkes University in Pennsylvania, in 2008. Since then, Campbell said, 2,000 educators have earned degrees through the program, but it was within the past two years that that initial partnership's success began attracting more universities.
Institutions are attracted by the "breadth and depth" of Discovery Education's asynchronous courses, she said, and the fact that they're kept up-to-date, but also that student educators gain access to the company's wealth of K-12 classroom materials.
"So the teacher can then apply that actually in the classroom the next day," she said.
And while Discovery Education has been developing its online courses for more than a decade, the pandemic pushed the company to adjust its materials to suit the new learning landscape, Campbell said, including the courses at Leghigh, which were initially developed before the pandemic began.
"I think we were at a bit of a good spot in terms of the technology and the infrastructure to deliver, but we also had to adapt for the times and I think we were able to do that pretty quickly," she said.
Professional development courses have taken off during the pandemic, with many universities partnering with online learning companies to grow their advanced degree offerings or introduce new technologies that circumvent challenges of remote learning. Among these, the University of Notre Dame last week announced a new digital certificate program centered on the use of data for humanitarian and global development efforts. And the University of Texas at Arlington recently developed robots that allow nursing students to make their rounds remotely.