U. Notre Dame expands online course offerings with Everspring deal
New courses centered on the use of data for philanthropy and global development will be offered through Everspring's online platform.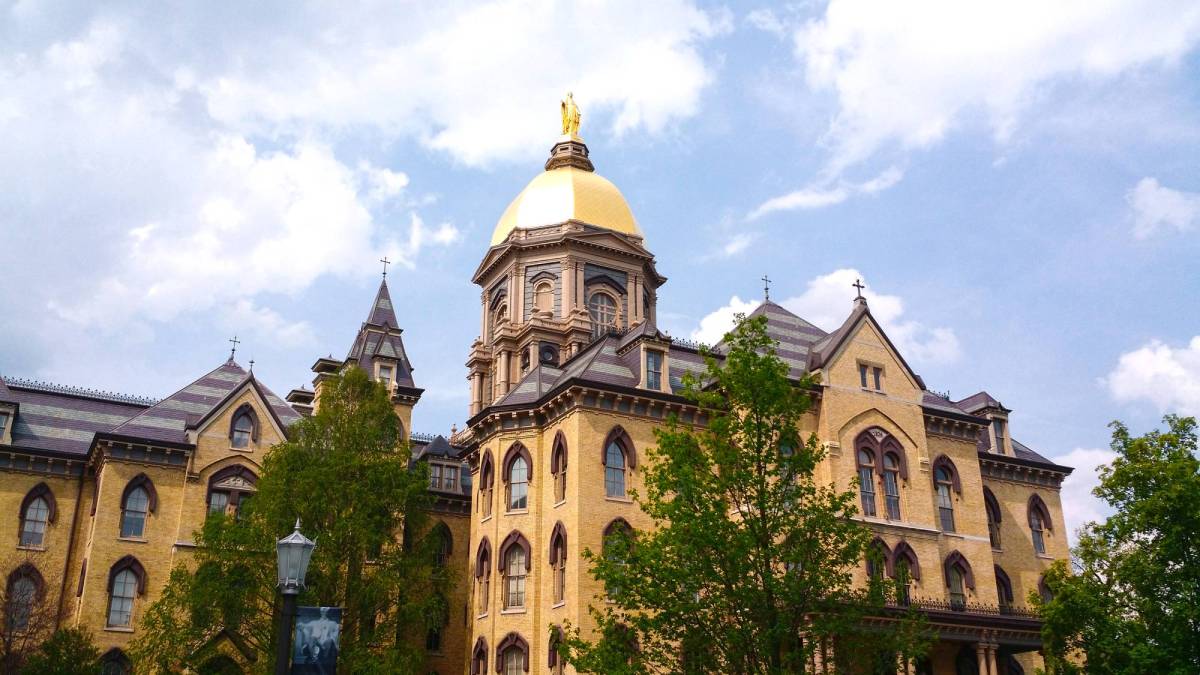 The University of Notre Dame announced this week it's selected the edtech company Everspring to expand its online course offerings.
The university plans to develop a series of professional education courses for its Pulte Institute for Global Development. The courses will be included in a new digital certificate program, centered on the use of data for humanitarian and global development efforts.
Camille Rudge, the director of continuing education at Notre Dame, said in a press release that the new partnership will broaden the accessibility of the university's courses. During the pandemic in particular, universities have sought to widen access to their courses, capturing a growing market for adult learners and offsetting their shrinking on-campus populations.
The new online courses, which the university said will initially be made available through Chemonics International, a private development consulting firm based in Washington D.C., will be delivered using Everbridge's "EmergingEd" platform, which can be customized for courses suited to continuing education in the global development field.
The use of data to guide philanthropic work has grown more popular since the rise in the 2000s of the so-called effective altruism movement, a philosophy suggesting that charitable resources should be allocated based on where they can bestow the greatest amount of good, rather than what feels best to givers and volunteers.
Like many institutions, the private Catholic university outside South Bend, Indiana, was forced to move most of its usual in-person operations to virtual platforms last year, including holding its first virtual conferral ceremony last May.
Notre Dame's approximately 12,000 students were further restricted in their on-campus activities this week after the university announced an uptick in asymptomatic COVID-19 cases in its undergraduate population. The new restrictions, which include reduced seating capacity in its lounges and dining halls and prohibitions against visiting other residence halls, will be in place until at least March 1, the university announced Wednesday.