Michigan State to give blind students free electronic braille displays
To help support their distance learning during the pandemic, blind students at Michigan State University will receive free, portable braille readers.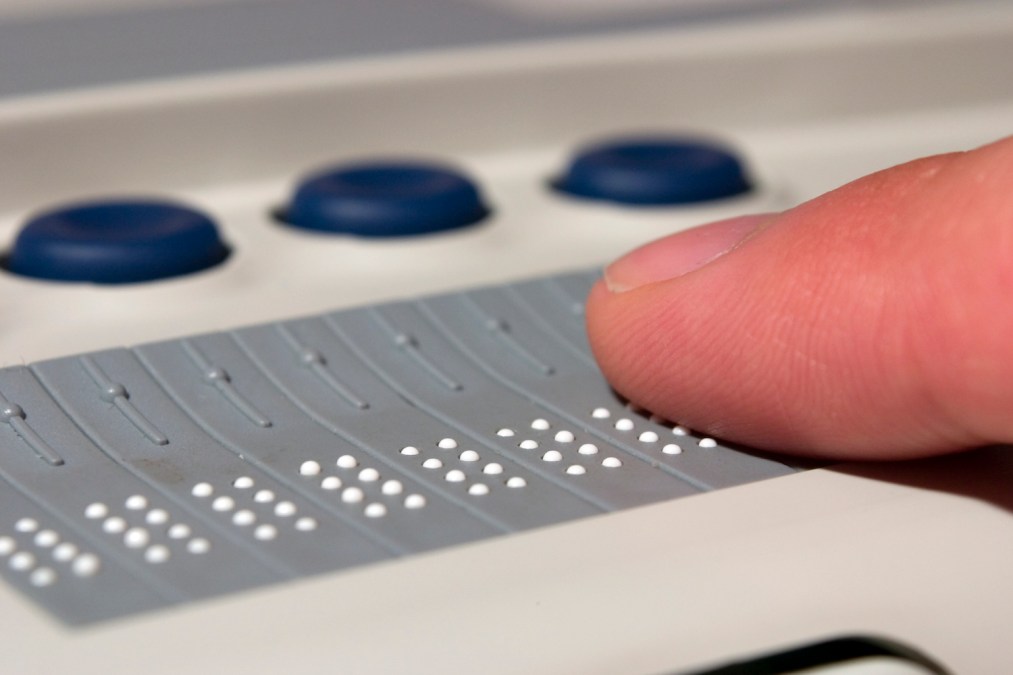 Michigan State University announced Monday that beginning in the fall semester, all incoming blind students will be given free electronic braille displays to support their distance learning.
"The transition to online learning during the pandemic has been especially difficult for braille readers. Previously these students would work with our office to receive large printouts of braille on paper for their classes. That isn't practical in an online setting," Michael Hudson, director of MSU's resource center for persons with disabilities, said in a press release. "With the support of our donors, we can now provide accessible braille through a refreshable display no matter where a student resides and without the challenges of paper printing and delivery."
The portable displays, which can display textbooks and other course materials through a connection to a computer or smartphone, use braille pins that raise and lower as the user reads.
MSU administrators say it is the first university to use this technology, which costs approximately $3,000 per device and is made available to students at no cost. The school's leaders said they hope the initiative will enhance academic achievement and help its blind students students succeed as they continue to learn off campus.
"Pursuit of a college degree requires extensive reading and for people who are blind, that means braille. This technology will build fluency, speed availability and grow technical sophistication to assist students in reaching their fullest potential," Hudson said.