National University launches AI tool to engage students with online classes
The new tool will give students feedback on writing and help faculty identify struggling students.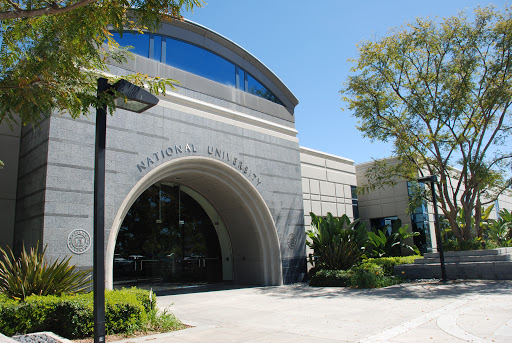 National University, a string of campuses around California, is using a new artificial intelligence tool to help students better engage in online class discussions, the university said Thursday.
The new technology, from the AI software company Packback, is designed to offer students instant feedback on their writing skills, and help faculty identify students among National University's community of adult learners who may need more support in their education.
Gangaram Singh, National University's provost, told EdScoop that the feedback tool is part of an initiative to improve student success.
Packback uses natural language processing software to assess students' online discussion responses and offers feedback for ways to improve writing, Singh said. And it also can give positive reinforce students who are improving so they know they are on the right track.
The AI tool is also an important resource for teachers because it helps faculty identify which students are struggling with their responses or not fully engaged with the class discussion, so they can intervene with academic support, Singh said.
"Then [professors] can focus resources," he said.
The Packback tool is being tested through a pilot program which will be implemented in National University's programs in educational and instructional technology, finance and IT management, reaching about 500 students total.
Singh said he expects the tool to help better engage students with online discussion, which is especially important since so many classes are online as a result of the pandemic. But even before the pandemic, keeping students engaged in their education was met with challenges and had been a focus of the university, he said.
National University's student success initiative uses several strategies to improve student engagement, Singh said, including adaptive instruction that gives each student a unique lesson plan, competency-based credentialing to provide more immediate utility to students' learned skills and a "many-to-one" advising model, in which every student has multiple faculty advisers.
The Packback AI tool will help National University improve adaptive instruction, and allow faculty to monitor students' academic progress and support struggling students, but it's not going to be the only technology that the university adopts to help improve student success, Singh said.
"It is a tool though end of the day. It's not the answer to the issue," he said. "This is not going to be the solution for every student, but addresses a particular sub population with a particular technology for a particular purpose. So this is just one part of that overall ecosystem that is going to get us there."