NSF grant program to pay universities to hire quantum researchers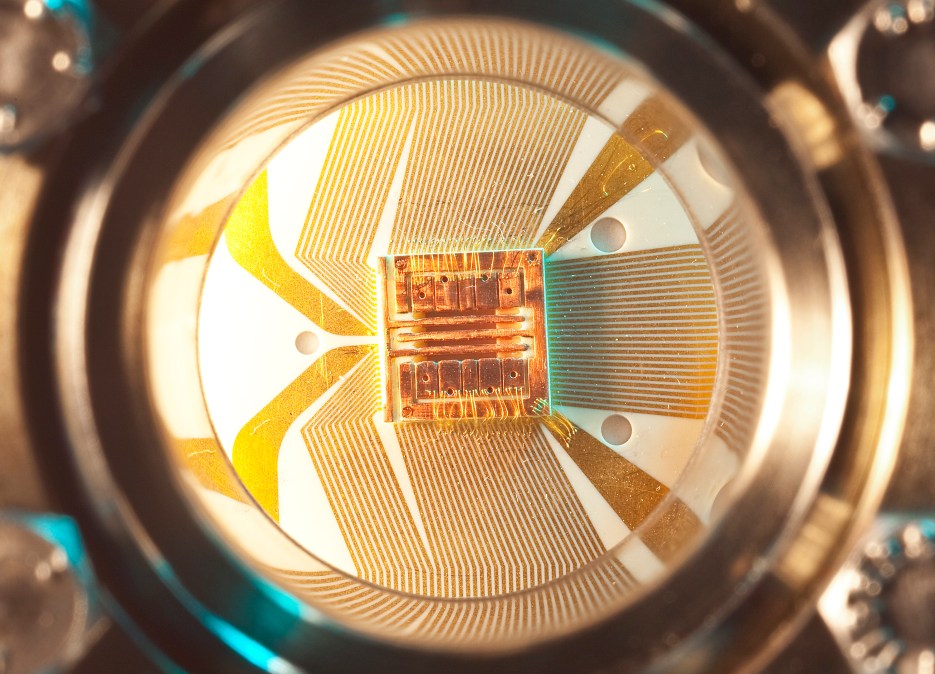 As the federal government and the tech industry try to develop powerful computers that harness the quirks of quantum physics, they are also looking to build a workforce that can make the most of the new technology. A key part of the effort is hiring more faculty in higher education to teach the related subjects.
The National Science Foundation, in particular, wants to help colleges and universities with a new grant program. The Quantum Computing and Information Science Faculty Fellows program will provide institutions of higher learning $6.75 million in grant funding to hire computer science, information science and computer engineering-based faculty to tenure-track or tenured positions with a focus on developing curriculums for quantum computing.
"The intent of the program is to increase the research and teaching capacity in academic institutions in the QCIS domain," the NSF's new solicitation says. "Given the inherent multi-disciplinary nature of research in quantum information science, faculty hires are also expected to be able to transcend CS/IS/CE departmental boundaries to work with quantum researchers in other departments, [such as] physics and chemistry."
Quantum computing has been a hot topic in the discussion of emerging technologies this year, with the White House releasing its national quantum strategy in September. It calls for a "quantum-smart workforce" hewn in part from federal grant and academic engagement programs. Quantum information science presents an opportunity for big leaps in computing power because it harnesses phenomena such as superposition — the ability for a single electronic, for instance, to represent a "1" and a "0" at the same time.
The QCIS-FF program would offer schools up to $1.5 million, or $750,000 per proposal with a maximum of two proposals available, to support the salary and benefits of faculty for up to three years.
Schools must demonstrate their commitment to establishing long-term QCIS efforts, including interdisciplinary research and collaboration across pertinent programs like physics, mathematics, material sciences, electrical engineering and computer and information science.
The move comes amid concerns about the number of quantum researchers available in the U.S., which the New York Times reported this week is declining as international competition for talent grows.
NSF has recently issued a spate of QIS grant opportunities and there is legislation on Capitol Hill that calls for $1.275 billion in quantum research spending between now and 2023. Preliminary proposals for the QCIS-FF program can be submitted on Dec. 17 and July 1.