Schools land $200,000 windfall to build makerspaces as part of CTE Challenge
Ten high schools won 0,000 each to create or transform their school spaces into makerspaces.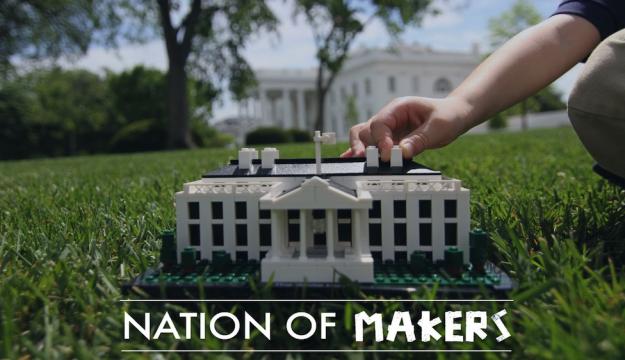 Here's a hint of schools to watch in the future.
Ten lucky schools won $20,000 each in cash to create or transform makerspaces as part of a federal Career and Technical Education Makeover Challenge, Education Secretary John King announced on Monday.
The announcement came as scores of people descended on Washington for the National Week of Making, a week of festivities around getting kids and adults involved in using cutting-edge tools as a way to learn.
The CTE Challenge prompted more than 640 high schools from around the country to create models for how they would build or convert school space into makerspaces so that students have greater access to different technology tools to help them design and build new innovations, like robots. Eligible schools were then invited to participate in a six-week boot camp.
Schools could opt to turn classrooms, libraries, mobile areas and other kinds of spaces into hubs for creativity and team collaboration.
The winning schools are:
• Burlington Technical Center, Burlington, VT
• Capital City Public Charter School, Washington, DC
• Carl Schurz High School, Chicago, IL
• Clearwater High School, Piedmont, MO
• Dominion High School, Sterling, VA
• John H. Reagan Early College High School, Austin, TX
• Palisades Charter High School, Pacific Palisades, CA
• Theodore Roosevelt High School, San Antonio, TX
• THINC College & Career Academy, Lagrange, GA
• William B. Travis Early College High School, Austin, TX
"We are thrilled with the tremendous enthusiasm from high schools across the nation for this challenge," King said in a statement. "The makerspaces these schools are building will serve as models for how schools everywhere can create spaces that provide their students the tools to design and make just about anything, and in the process, prepare for exciting futures."
Along with the $20,000 apiece, the winners will also get a share of in-kind prizes from a sponsor prize pool that is worth nearly $400,000 to help build their makerspaces. Once those are constructed, the schools are expected to produce a video tour of their models to be featured in the CTE Makerspace Showcase, which will be held at the World Maker Faire in New York City in October.
King announced the launch of the Challenge, which is funded by the Carl D. Perkins Career and Technical Education Act of 2006, in March at the Digital Harbor Tech Center in Baltimore, Maryland.
Reach the reporter at corinne.lestch@edscoop.com and follow her on Twitter @clestch and @edscoop_news.