Arizona U. breaks ground on latest innovation hub
A new facility will serve as both a research hub and provide office space for technology companies that can draw talent from the nearby university main campus.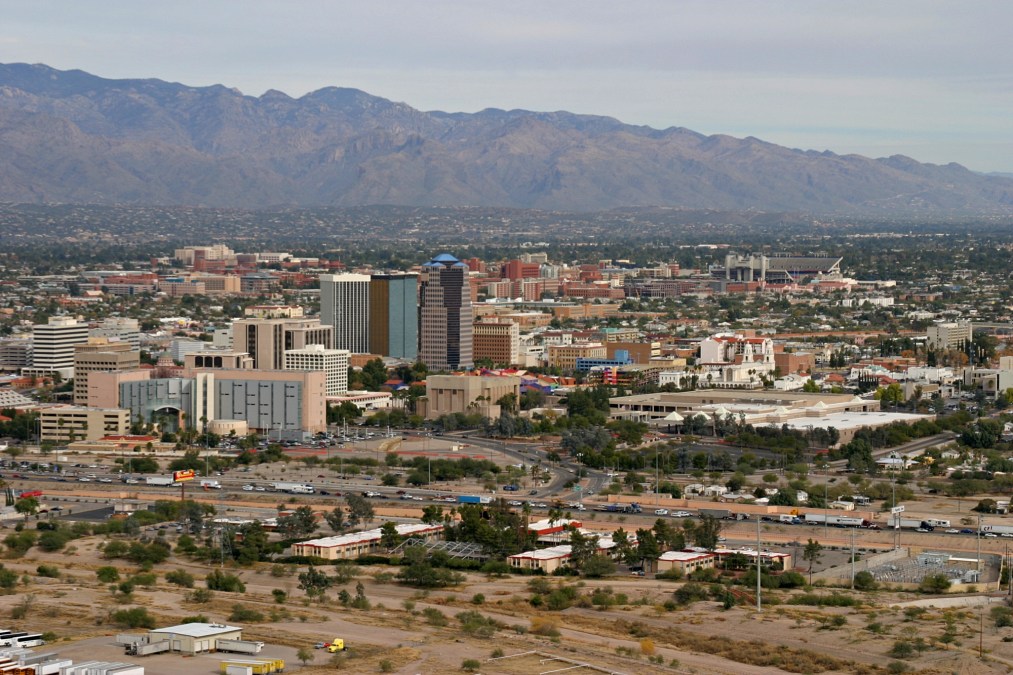 Construction on Arizona University's new innovation center is officially underway after a groundbreaking last week, the university announced.
The hub, called University of Arizona Tech Park at The Bridges, will be the latest of several "tech parks" the university has created for a place that "attracts and retains technology companies and talent in alignment with the research, mission and goals" of the university.
The first building at The Bridges will be called The Refinery and will have more than 120,000 square feet of office space, located just a few miles away from the university's main campus. The university said it wants to fill at least 50 percent of the space "for commercialization." In addition to bringing in small and medium-sized private sector companies, the new building will host the university's Applied Research Corporation, its cyberoperations program, an incubator for its Center for Innovation, student and faculty space and the offices for Tech Launch Arizona, a university department that works to align research with applications in the real world.
"You can come to the University of Arizona and do great things," University President Robert Robbins said in a press release. "You don't have to go to the Bay Area, you don't have to go to Tech Square in Atlanta or the Research Triangle in North Carolina. … You can do it right here at the University of Arizona."
By bringing the private sector and academia together, the hub is similar to Georgia's Cyber Center, which convenes entities in the state for collaboration around cybersecurity.
"It will be a hub for idea exploration, product development and unique collaboration – one space where we can advance our ability to innovate solutions to address our greatest challenges, and develop pathways to move those inventions outward into Arizona and beyond to create real-world impact," Elizabeth Cantwell, the university's senior vice president and innovation, said in the release.
The new facility joins other similar buildings operated by the university, such as a research hub with 2 million square feet of space called The UA Tech Park at Rita Road, as well as the Center for Innovation, a startup incubator network with outposts across the state. Carol Stewart, associate vice president for the university's Tech Parks Arizona program said the new facility will provide technology companies housed there a pipeline to recruit new graduates.
In addition to the UA buildings at The Bridges, which will be developed by real estate firm The Boyer Company, Tech Parks Arizona has also contracted with the development firm HSL Properties to build a Marriott hotel onsite with a projected opening date of July 2021.