'Troove' wants to match students with their perfect college
A new website aims to draw on the techniques of data-rich businesses like eHarmony, but for the higher education sector.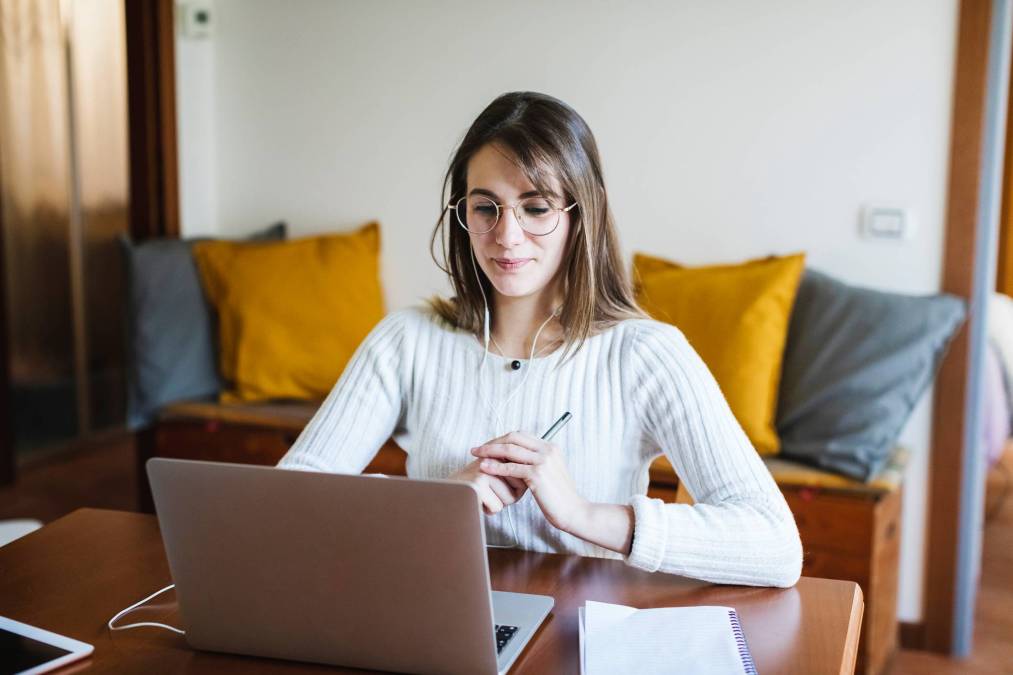 A new website called Troove wants to match students with the perfect college, using an algorithm similar to those used by dating websites, but accounting for things like class sizes and how easy it is to make friends.
Troove.me, launched in October, works by gathering data from current students and alumni to gauge compatibility for potential applicants. Three western New York institutions — SUNY College at Geneseo, St. Bonaventure University and Rochester Institute of Technology — are currently sending out information about the website in their newsletters and other communications as part of a pilot project. The responses from students and alumni build on data on thousands of institutions across the country that Troove pulled from Petersons, a higher education research firm.
By providing information on their college experiences, current students and alumni can feed Troove's algorithm to make better matches for potential applicants, Troove founder David Hurwitt told EdScoop. Higher education struggles with using metrics to predict student success, he said, especially with the social aspect of college life.
"We're trying to combine the benefit of these really large and predictive alumni and enrolled student groups who really hold the keys to what it takes to be successful in and out of the classroom," Hurwitt said. "[We] then ask the right questions to marry up both social land earning culture fits for any students."
Hurwitt said some of the inspiration for the website came from research on eHarmony, one of the longest-running online dating websites. EHarmony claims a 3.8% divorce rate among those who matched on its site, much lower than the roughly half of all marriages in the United States that end in divorce or separation. EHarmony analyzes user information to produce a compatibility score, surfacing matches out of its database of millions of users.
Troove asks users to fill out a 47-question quiz about their learning and social preferences, followed by a supplemental 70-question personality assessment. The algorithm matches students with institutions that fit their specifications, like whether there are cold winters or if the campus is in a city, and matches the applicant with schools that have alumni or current students with similar preferences, values and personality traits. Hurwitt said the company worked with a panel of experts, including psychologists and college advisers, to develop the compatibility markers.
The website categorizes institutions using a color-coded system, with the most compatible matches labeled green and the least compatible being red. Students then can add institutions to their favorites list for further research. Hurwitt said Troove plans to work with more schools to ask students and alumni to submit information for stronger matches. He said he wants to conceal student answers and compatibility scores from institutions, so as to not influence the admissions process.
"[The matches are] where they should start the conversations and then do their exploration with their family, their own investigation, talk to other kids, talk to their guidance counselor, and all those things they have available to them, but they're doing it from a basis of compatibility."
College applicants typically receive information on colleges and universities through mailed advertisements and emails, as well as their own connections and research. Colleges and universities use digital behavior to target students with communications and buy names of prospective students from standardized test companies. The Troove rating is intended to serve as a jumping-off point for students and to bring some matches to the forefront the student otherwise wouldn't have thought of, Hurwitt said.
"It's amazing how many students that we've talked to in our product development research who think of [Troove] as a dating app," Hurwitt said. "They think of it as well, okay, so you're going to introduce me to the right people — they think of it in that context. One of the other benefits they've picked up on is our ability to cut through all the din and all the marketing that goes on."