UCLA taps Google Cloud for API project
A Google Cloud executive said APIs are unlocking data for organizations across universities, including at UCLA.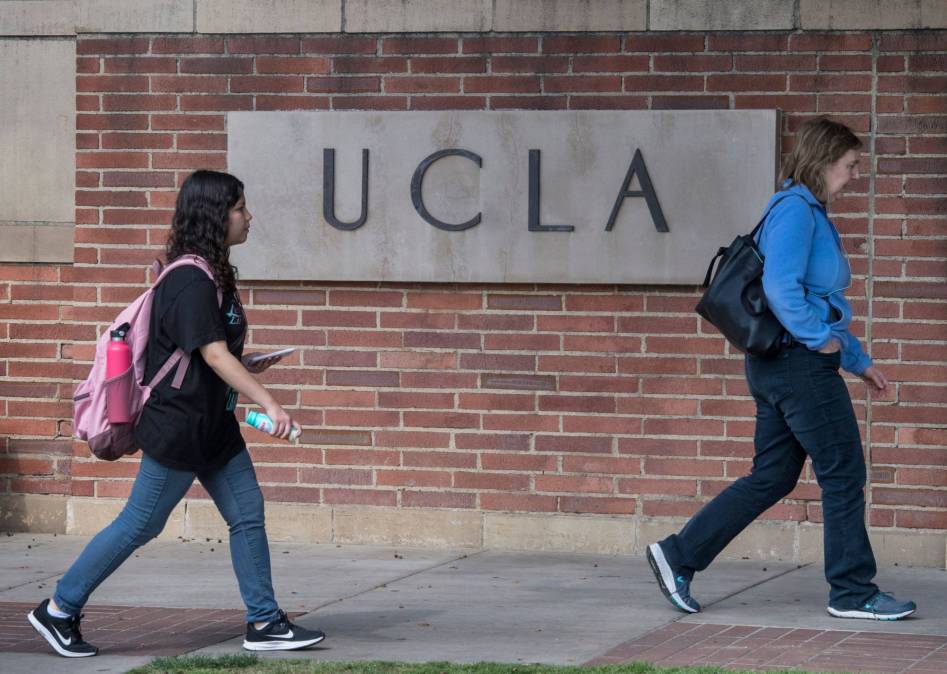 The University of California, Los Angeles this week announced it's been using Google Cloud's Apigee platform to assist in managing its more than 200 APIs.
Application programming interfaces have become increasingly vital for higher education institutions, which often struggle to maintain interoperability between many disparate legacy systems while providing their students a consistent experience across numerous apps. At UCLA, the adoption of Google's platform is driving heavy use of APIs: 1 million API calls via Apigee in 2020 have grown to 11 million so far this year, the company claims, as the university advances a campus-wide API project.
Vikas Anand, director of Google Cloud's business application platform, told EdScoop APIs are an integral piece in the next phase of higher education's digital transformation efforts.
"APIs are the tip of the spear. They're covering the shift in digital transformation," he said. "The move to digital and cloud has become more popular than ever and a lot of the digital interactions are being followed by APIs. It's about unlocking the data they have through APIs to different organizations within the universities."
Anand explained in a recent blog post that APIs can help streamline operations as institutions replace multi-step processes with simpler, digital services that can be used by many different offices across an enterprise.
Before adopting Apigee, UCLA was using a gateway its developers had built to manage their APIs and that many of the university's services relied on a protocol called SOAP, which Anand said is not conducive to scaling up projects.
Google markets Apigee as a platform that allows organizations to "design, secure, analyze and scale APIs anywhere with visibility and control." The need for IT standardization and interoperability has become especially noticeable at higher education institutions during the pandemic, which many chief information officers have said accelerated the IT modernization projects that had been only plodding along previously.
UCLA is currently amid a project to develop a simpler, "hub-and-spoke" data architecture, eliminating the need for so-called "point-to-point" and one-off solutions to ensure applications can interact with each other. In a report detailing the university's "data distribution program," UCLA business intelligence analyst Saheli Datta wrote that an enterprise solution for data access for developers "is a landmark accomplishment for the campus and paves the way for an open innovation ecosystem by deploying an extensible architecture."
"It exposes highly standardized, reusable Application Program Interface (API) services that greatly simplify data integration with web and mobile applications," she wrote. "As part of this collaborative effort across IT departments, a campus registry for these services was also deployed, that makes the discovery of these API services easy and improves operational efficiency by delivering the means to strengthen engagements with campus partners in fulfilling their data access needs."
Anand said the university's financial and student information systems are the current focal point of the API project. Developers now use a self-service portal to access the university's dozens of APIs, he wrote, establishing "a consistent experience for all parties, and … authoritative single 'sources of truth' when developers are leveraging data for applications."
"It's helping modernize their IT infrastructure and by doing so, their administrators are able to apply governance and security," Anand said. "APIs are helping drive the modern experience, but also APIs are making it easier for partners to work with UCLA to enable faster, simpler collaboration and sharing of services."