U. North Carolina-Charlotte adopts unified security platform for data protection
A new tool from Cisco is helping the university protect its data and users, who are working and studying from off campus during the pandemic.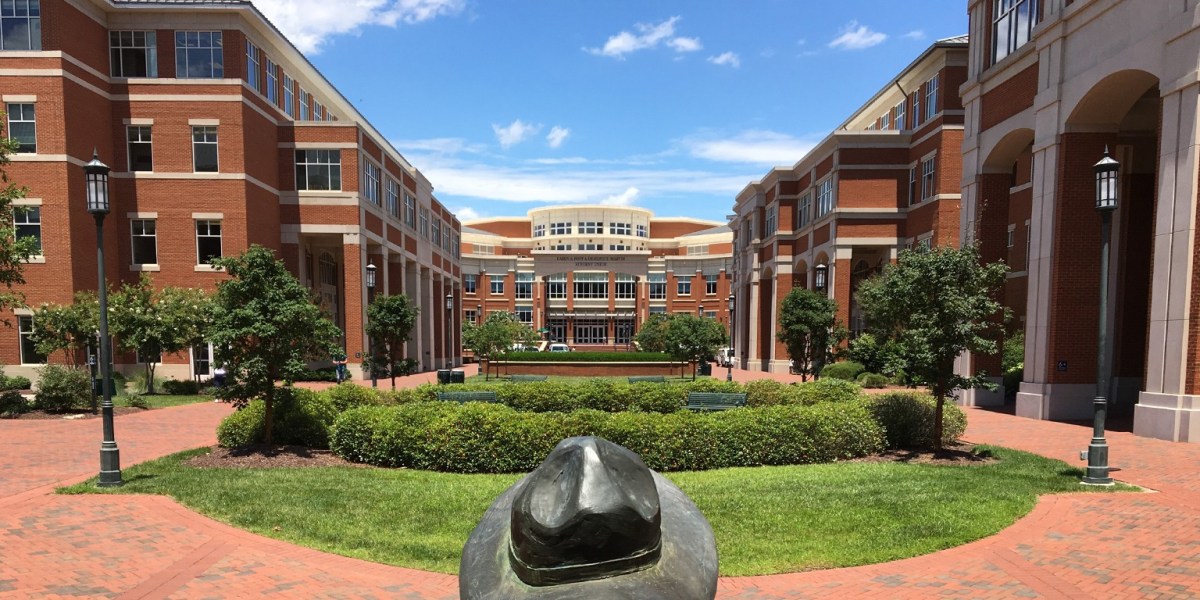 By updating its IT security system, the University of North Carolina at Charlotte has been able to better protect student, faculty and university data during the pandemic while reducing the workload of IT staff, according to university IT leaders.
Any time students, faculty or staff members take their devices off campus to works remotely, there is an increased IT security risk, Jesse Beauman, assistant vice chancellor for enterprise infrastructure at UNCC, told EdScoop. And with the ongoing pandemic and its increase of online work and learning at UNCC, that IT security threat has increased dramatically, he said. However, with the university's recently updated security infrastructure, Beauman said he and his team have continued to provide the campus community with a high level IT security no matter where they are located.
"[Students, faculty and staff] are outside of our normal protective boundaries, the campus, where we typically would have a lot more control," Beauman said.
And on top of that, he said, there has been a huge increase in cyberattacks to the campus, including many phishing attacks.
However, Beauman said that the university's security ecosystem, comprised primarily of security tools from the technology giant Cisco, has allowed the university to easily and efficiently adapt to the changing dynamics of education during the pandemic.
"Several years ago, we had sort of a disparate collection of different products or bought at different points in time," Beauman said, adding that when university IT staff responded to an incident or performed a security analysis or investigation, they had to work between several different systems. "Now we have a real live security ecosystem that's flexible, that's scalable, and more importantly, easy to use."
Beauman said his team is using Cisco's Secure X platform, which integrates feeds from the university's various IT security tools — like malware protection, email monitoring and endpoint detection — into one interface.
"Now, when we get a report of an infection or an outbreak or something, [IT staff] can go into one screen and see all the data going on," he said. "It's a huge time saver. In minutes they're able to do what used to take hours or days."
Additionally, Beauman said, the university's IT security system doesn't inhibit students, faculty or staff while they work on their devices.
"We don't want security to be burdensome," he said. "We want people to be able to do their job and really not notice that we're protecting them. … If they're constantly getting prompts or being told they can't do something or being denied access, they're not going to be happy and they're going to find a way to work around the system."
And with the increased security threat of remote learning and working during the pandemic, as well as the increase in cyberattacks seen over the past months, Beauman said, having a security system that works with users instead of against them is hugely important in ensuring that student, faculty, research, and university data is protected.