University digital services? Don't forget 'the bottom part,' CIO says
An emphasis on IT infrastructure is essential to support whatever service offerings higher education institutions have in mind, says Sam Segran, CIO of Texas Tech University.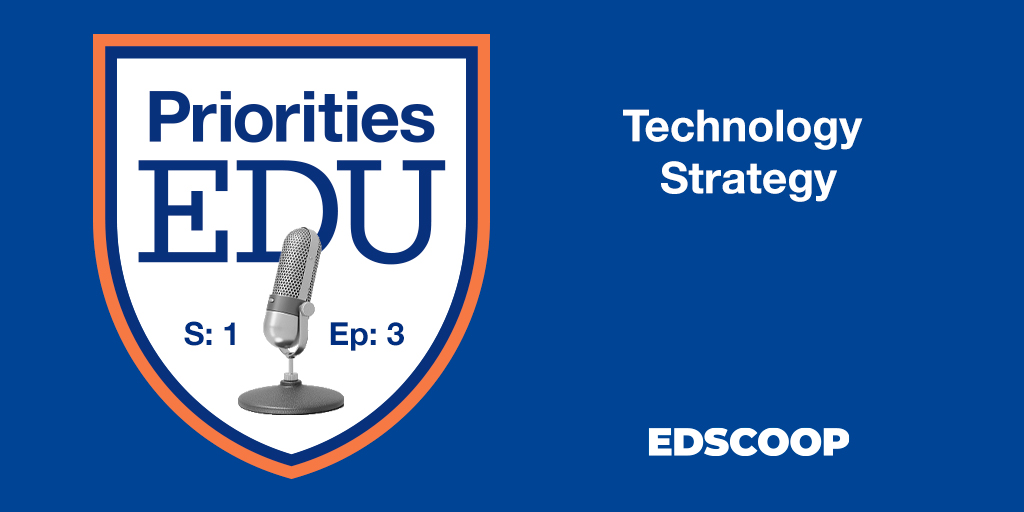 For universities looking to make an impact on the student experience with digital services, a solid information technology infrastructure is essential, one higher education CIO says on a new episode of EdScoop's PrioritiesEDU podcast.
"The baseline is always digital infrastructure," Sam Segran, the CIO of Texas Tech University, says on the podcast. "The bottom part is the one that most people don't think about, which is making sure that we have a good infrastructure."
During the COVID-19 pandemic, Segran prioritized investments in infrastructure and internet bandwidth on and around campus to make those digital services more accessible. Most areas on campus were connected with Wi-Fi at the start of the pandemic, Segran says, but the university boosted bandwidth by another 40% during the health crisis. Texas Tech also invested in mobile Wi-Fi hotspots and other devices to help connect faculty, students and staff in hard-to-connect areas.
The university also leaned on its cloud strategy to provide the scaling of services required by an increased demand, he added, scaling licenses for products including Microsoft Teams, Skype, Blackboard and Zoom.
"We moved over the years to cloud-based services and software-as-a-service services and things like that, so during the pandemic a lot of those things came to fruition where it panned out that our strategy was the right strategy," Segran says.
His team was also increasingly tapped to provide assistance and additional infrastructure to the university's research efforts, including work focused on COVID-19.
On the podcast:
Sam Segran, CIO, Texas Tech University
Jake Williams, VP – Community & Content, EdScoop
This piece is part of StateScoop & EdScoop's Special Report on Digital Services.
PrioritiesEDU is EdScoop's regular podcast series chronicling the top IT issues facing higher education leaders, as defined annually by Educause. The podcast is based on StateScoop's Priorities podcast.