For student success, institutions need better data
Especially after the COVID-19 pandemic, universities will need to think more critically about how they approach data to drive student success, experts say.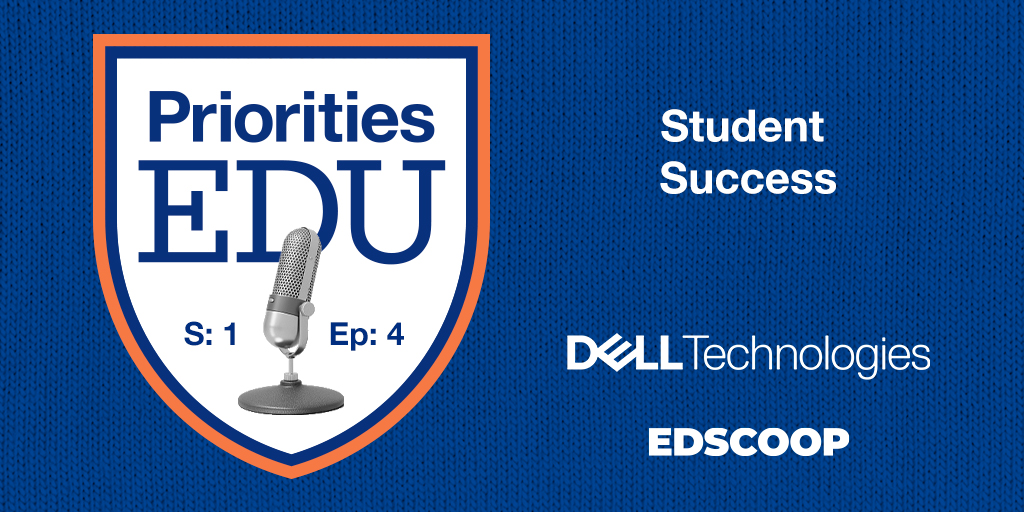 As universities look to improve the student experience and queue up their students for success, technology leaders need to focus more on data, two education experts tell EdScoop on the PrioritiesEDU podcast.
Jeffrey Lancaster, a senior higher education strategist for Dell Technologies, says that the link between student success at universities and data is strong.
"All of the of the conversation around 'how do you use data to make better decisions' is about setting an institution up for success," Lancaster says. "So when I think about an institution's customers — who are really the students — higher education institutions are realizing they can leverage the institutional data in order to make better decisions than what their institution is telling them in order to benefit those students."
Michael Mathews, the chief information officer of Oral Roberts University, says his role is to make it easier to get access to data so the university can use it to help students.
"My job is to really help simplify all the data that helps [students] navigate their journey here on campus," Mathews says.
For institutions looking to focus on student success, Lancaster says, the first step is to identify problems.
"A lot of institutions need to take a second and ask themselves, 'What problems are the right problems to solve? What questions are the right questions to ask?'" Lancaster says. "Once you do that, you realize that there are different types of questions that institutions want to be able to ask themselves."
On the podcast:
Michael Mathews, CIO, Oral Roberts University
Jeffrey Lancaster, senior higher education strategist, Dell Technologies
Jake Williams, VP of content and community, StateScoop and EdScoop
This piece is part of EdScoop's special report on tech-enabled student success.
PrioritiesEDU is EdScoop's regular podcast series chronicling the top IT issues facing higher education leaders, as defined annually by Educause. The podcast is based on StateScoop's Priorities podcast. This episode is brought to you by Dell Technologies.