Virtual desktops a 'game changer' for college students
The University of Arkansas and UMass Lowell have moved to virtual desktop infrastructure to ease pressure on computer labs.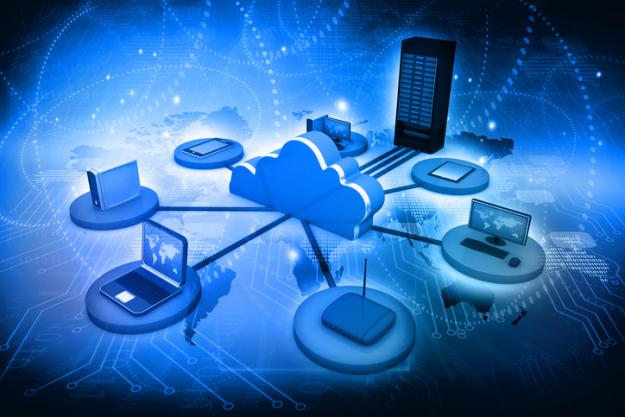 Digital workspaces are not just for office technophiles — they are also catching on at colleges and universities.
Called VDI, or virtual desktop infrastructure, schools are using the advanced virtualization technology by hosting a desktop operating system on a centralized server.
Colleges like the University of Arkansas and University of Massachusetts Lowell have been able to consolidate and ease pressure on computer labs so students — especially international and nontraditional students — do not have to rely on them as much to complete coursework. Instead, students at Arkansas, UMass Lowell and other institutions using VDI can now simply log in to their desktop from any device and access all the applications they need remotely.
"With your mobile device — laptop or tablet or smartphone — you connect into the virtual system and it serves you up the applications that you need," said Stephen Herzig, director of enterprise systems at the University of Arkansas, in an interview. "It's a very different paradigm, and our ultimate goal is that the system is aware, from a student perspective, who you are when you log in, what courses you're taking and what applications are needed for that particular course."
That means that the university's 27,000 students can have their own portals when they log in, and each one can have a customized experience.
"You may have a student majoring in engineering but their minor or electives may be creative writing," said Herzig. "So when they log in, the system sees the courses the student is taking and serves those applications on his customized workspace."
Arkansas and UMass Lowell both use VMware's virtual desktop solution called Horizon View. While VMware is a lead player in the VDI field, other companies are providing their own solutions in order to be competitive: AWS has Amazon Workspaces, Citrix offers VDI-in-a-Box and XenDesktop, and Microsoft has Azure.
Tim Merrigan, vice president of state, local and education for VMware, said the central question is how schools will continue to evolve to meet the expectations of students who have grown up with technology.
"The idea of being able to meet the needs of any student on any device and anywhere is really what we're focusing in on," Merrigan told EdScoop. "If you're in a remote place or an urban campus, students have equal access to the content on any device."
UMass Lowell uses the technology to create virtual desktops for its 18,000 students. The university experienced unprecedented growth in enrollment over the last several years, and Stephen Athanas, associate CIO for System Architecture, said he realized that VDI would help take pressure off the school's crowded computer labs.
"We had this sort of computer lab sprawl, and what we were seeing was students weren't always utilizing every lab at 100 percent," said Athanas. "So by moving apps into the virtual cloud space, we were able to reduce physical constraints and we could reduce some class size."
Now, Athanas said, they have created a "mobile student workforce," and students can now see their "app stacks." This means the VMware system knows which applications students are likely to need and presents those applications in a consolidated format.
"We've received feedback that it has fundamentally changed how [students] work and changed how classes are taught," he said. "This has been a game changer for how teaching and learning is happening on campus."
Arkansas' remote pilot with mobile devices kicked off in September, after the school spent the spring and summer testing out the virtual technology.
"Our motto for this is, 'any time, anywhere, any device,'" Herzig said.
He said this especially helps international and nontraditional students who may be working or raising children, and would typically have to come to school to use the computers in the lab.
Herzig said the goal is to roll out the VDI to all students and even faculty, so they can access their desktops wherever they are, whether it's in a classroom, office or lab.
Reach the reporter at corinne.lestch@edscoop.com and follow her on Twitter @clestch and @edscoop_news.