Acting Education CIO jumps to GSA
Education Department taps Ken Moore to replace acting chief information officer Steve Grewal, who took the reins when CIO Danny Harris stepped down.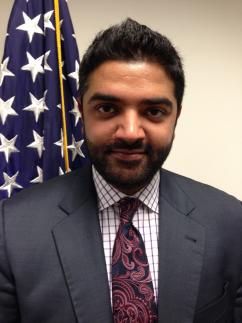 The Education Department's deputy CIO has jumped to General Services Administration, becoming the second high-profile leader to leave the agency's IT shop in the last few months.
Steve Grewal, who stepped in as interim director after chief information officer Danny Harris stepped down at the end of February, has decided to go to GSA as the new deputy chief information officer.
Education Department IT Director Ken Moore will step in as acting CIO, EdScoop has learned.
"During his nine years at the department, Ken has led many of OCIO's interactions with all POCs and established the type of relationships that will sustain OCIO well during this transition," said James Cole, general counsel at the Education Department, in an email to department staff obtained by EdScoop.
Moore, who worked for 22 years as budget director at the Internal Revenue Service, will lead the daily operations of the office while the department moves "quickly to select a new CIO," Cole wrote.
"Ken's day-to-day leadership of the office will be bolstered by continued support from Assistant Secretary for Management, Andrew Jackson," the email continued. "Andrew has extensive experience managing IT in both the public and private sectors, having served in IT leadership roles at the Department of the Interior and for private industry in Silicon Valley."
The news of Grewal's move to GSA was first reported by Federal News Radio.
The office of the CIO has been going through turmoil recently – the House Committee on Oversight and Government Reform held contentious hearings after the agency scored an "F" on benchmarks set by the Federal IT Acquisition Reform Act, and lawmakers also grilled Harris on questionable ethics practices while he was in office.
Reach the reporter at corinne.lestch@edscoop.com and follow her on Twitter @clestch and @edscoop_news.