AI is growing in higher education, but it isn't automating everything
Tedious workflows and repetitive tasks are being automated at colleges and universities, leaving staff more time for authentic interactions with students.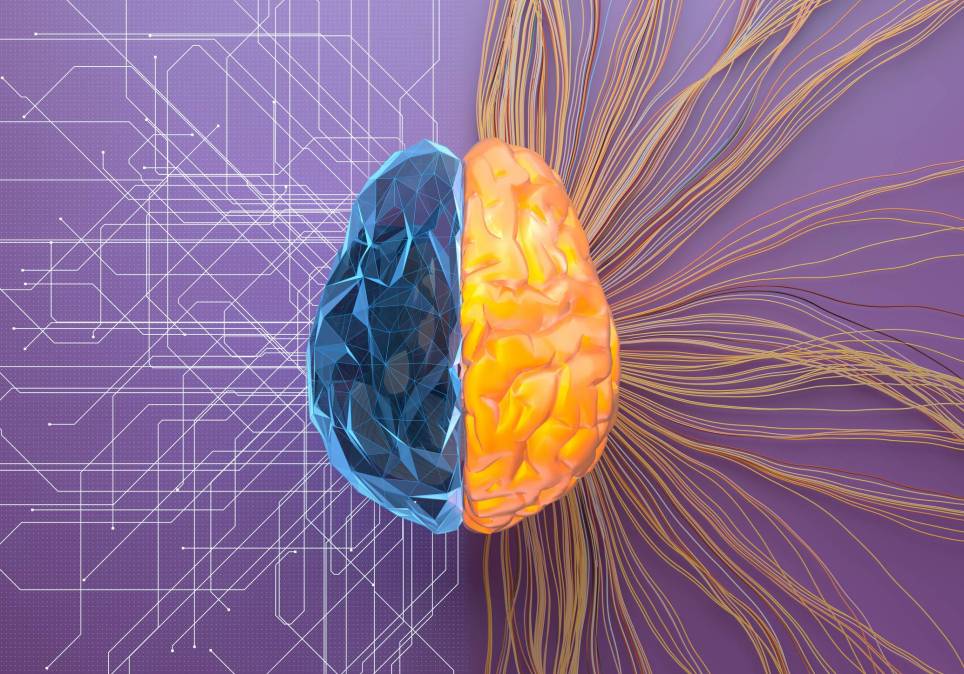 Higher education institutions are increasingly adopting artificial intelligence as a helping hand in major decisions like admissions and counseling, but AI is still serving as an assistant, not a full-time employee.
The promise of AI in higher education is that it can help administrators make smarter decisions through its ability to quickly scan large amounts of data for relevant markers. While seeking to retain more students in light of the coronavirus pandemic and to find new students in a diminishing pool of prospects, higher education institutions are using AI to save time, freeing humans up to do work that requires critical thinking or face-to-face interaction.
"It's kind of like booking a concert or booking a cruise — technology has solved these problems significantly," said JeanCarlo Bonilla, the chief analytics officer at Element451, a higher education software company. "It's just that now these decision trees in these AI products can come to us directly. So I can send you a text message saying 'Would you like to book something with me' and then it just guides you through the process. Me, the counselor, just received a booking on my calendar. And then again, five hours worth of work are kind of have been gained. That's really where I find AI to be the most promising."
AI as a 'teammate'
SUNY Empire State College, which was founded on an online, distance-learning model, historically received more than 110,000 calls a year from students seeking answers on topics like financial aid or admissions. The university, where the majority of learners are between 25 and 49 years old, first adopted an online chat feature in 2019.
That online chat system was updated to an AI-powered chatbot this year, named "Blue," after the college's bird mascot. Since last year, call center volume is down about 30%, said Mary Austin, director of the university's student information center, while the number of inquires through online chat has skyrocketed.
Since students seem to be engaging more with the updated chatbot, that frees up staff to make big-picture decisions about what information the university is offering on other platforms. If there are multiple questions about an aspect of financial aid recorded through the chatbot, for example, that can be addressed through updating the website with some more information or a video, Austin said.
In a report published in March by the Chronicle of Higher Education, CIOs said technology needs to enable students — specifically first-generation students who aren't as familiar with higher education — to find answers they need.
"Make it as easy as one, two, three," University of Tulsa CIO Paige Francis said in the report. "In my past few institutions, we had an entry page for students: Here are the things you need to do to get started. Easy, clear. Refocus the portal integration to make sure that no matter where your students enter, they can get what they are looking for."
By reducing workload through AI, employees can be more authentic in their responses to students, as well, said Doug Paetzell, an executive with Sprinklr, a customer-management software company. The company recently released "Sprinklr for Higher Education," which scans for keywords and questions on social media platforms like Reddit, Facebook, Instagram and Twitter. It presents that information — like the most common hashtags used in relation to a university or the pictures with the most interaction — through dashboards and if there's a popular set of keywords, the software can flag it for employee review.
One of the areas where this can be helpful is crisis management, Paetzell said. Because the software can scan multiple platforms for these keywords, employees would find out sooner about an on-campus safety threat or problem because it would be flagged as soon as it started picking up steam on social media.
"What we're automating is the workflows and the processes that universities have historically had to do manually," Paetzell said. "What we're not automating is that authentic interaction that universities are trying to have with prospects, students and alumni."
AI as a consultant
Higher education is also using AI to predict problems on the horizon, which comes down to scanning a large amount of data, said Mariam Tariq, an executive with the educational technology firm Ellucian.
"We call it AI and machine learning and predictive analytics, but data is at the heart of it," she said. "It's it's all about the data set that you have and most institutions have a lot of data. It's just how do you aggregate it? How do you model it? How do you put it together in a way that can inform decisions? That's really where the key is."
AI can digest all the information involved with a student's journey through enrollment and flag where students are lost so that recruiters or admissions officers can adjust support for that step of the process. Amid universities' ongoing efforts to retain students, a renewed focus is to retain students who've been especially challenged by the pandemic. AI can mark which students are struggling.
"I come in, I have a cup of coffee, I'm logging into the Ellucian system, but I just see the flags right there, and then I can double click and then go in and look at the reports into more in more detail," Tariq said. "This can be tailored institution-to-institution as to what kinds of trends and information is interesting, as to what what should fire off, but some of it is just surfacing the right information to the right person."
AI might also help reduce the time employees spend going through admissions applications, but that use case is still touch-and-go. The University of Texas, Austin, used an AI-driven system for its graduate computer science program but dropped it last year because of potential bias — though it reportedly reduced time staff spent reviewing applications by 74%.
"We need administrators to be better at understanding what student success is so that AI can pick it up," said Bonilla, the Element451 executive. "Right now we're trying to read [higher education] statements, we're trying to do these type of things, but the proxy continues to be GPA success, maybe one semester in. But the truth is, the [university] experience happens two years later."
Element451 is working on how to address these biases in their software, Bonilla said. AI models work from previous decisions and information, and humans still need to set the indicators for student success and intent, he said. Adjusting for historical biases in algorithms, like whether a program has historically admitted more of a certain gender, can help the AI better do its work.
"The problem with sometimes algorithms is that when you put them around demographic data, we tend to hyper-generalize who we are as individuals," Bonilla said. "So one of the things that we like to do is start thinking about activities as a proxy of who I am, complemented by demographics."
This story is part of EdScoop's Special Report on Emerging Edtech.