AI-powered chatbots automate IT help at Dartmouth
The Ivy League university is using a virtual assistant built on natural-language processing to field IT service requests from students and faculty during the pandemic.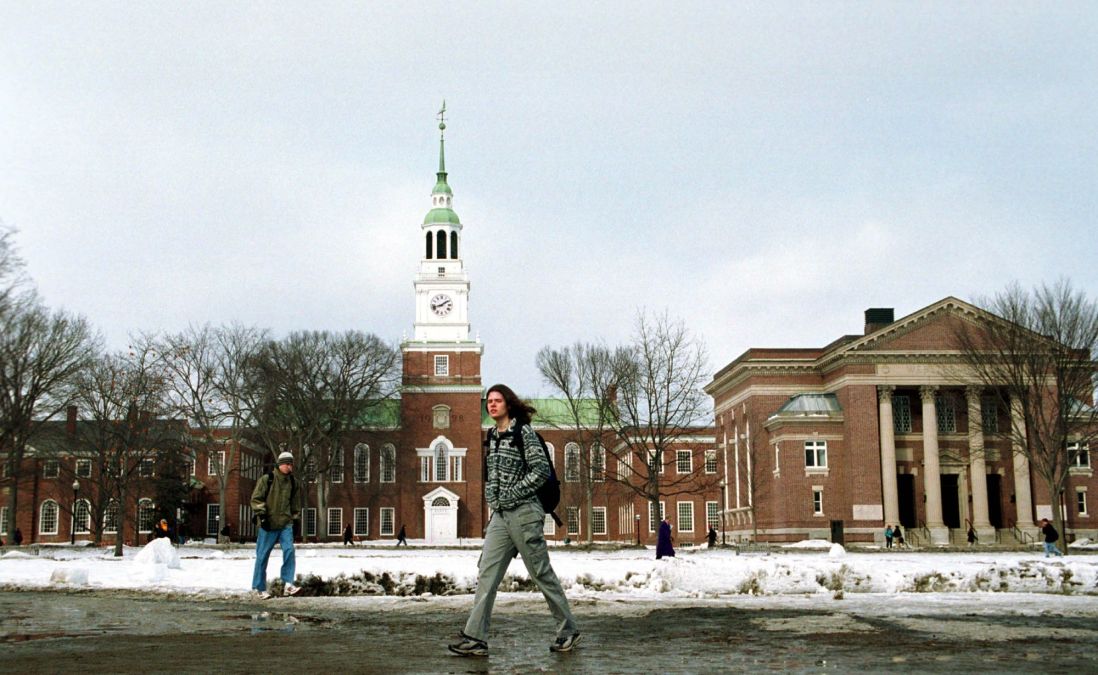 To prevent a backlog of IT requests and consultations during the coronavirus pandemic, Dartmouth College has started relying on AI-powered chatbots to act as an online service desk for students and faculty alike, the school said Wednesday.
Since last fall, the Hanover, New Hampshire, university's roughly 6,600 students and 900 faculty have been able to consult with "Dart" — the virtual assistant's name — to ask IT or service-related questions related to the school's technology. More than 70% of the time, their question is resolved by the chatbot, said Muddu Sudhakar, the co-founder and CEO of Aisera, the company behind the software.
Dartmouth began working with Aisera, a Palo Alto, California, software company, at the onset of the COVID-19 pandemic to develop a solution that would enable the school's IT service desk to keep up with an influx of requests it received as a result of students and faculty working and learning remotely, Sudhakar said.
Students can ask Dart questions on Slack or the college's student and faculty portal. Or they can skip the chatbot and go directly to a live, human operator if they want, Sudhakar said.
The tool uses natural-language processing to extract answers from a data set consisting of Dartmouth's policies and procedures, as well as previous IT service use-cases. Sudhakar said he expects more than 90% of the university's service requests to be resolved by Dart by the end of the year as the chatbot becomes smarter, but the real value is in the time it saves actual service desk employees, Dartmouth Chief Information Officer Mitch Davis said.
"At Dartmouth, we wanted our faculty and students to have immediate answers to their information and technology questions online, especially during COVID," Davis said in a press release. "Faculty, staff, and especially students are able to self-serve their technology information using language that makes sense to them. Now our service desk is free to provide real value to our clients by consulting with them and building relationships across our campus."