Cardona proposes expanded financial data oversight and bringing back gainful-employment rule
The U.S. Department of Education is introducing new avenues to monitor higher education institutions' financial health.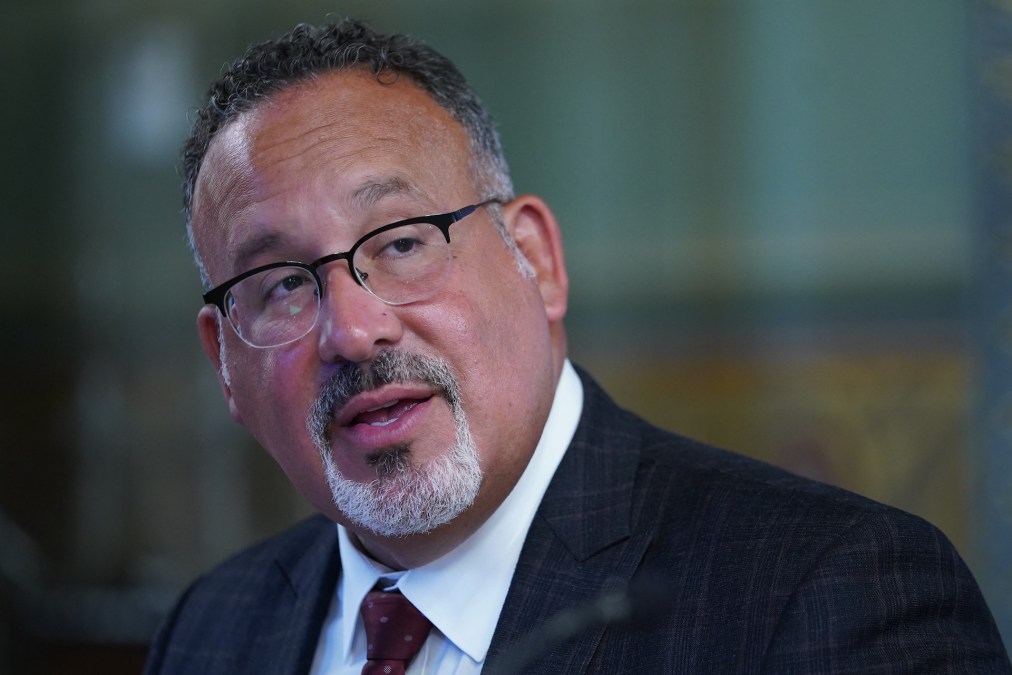 The U.S. Education Department proposed new regulations Thursday, creating new avenues for the department to monitor colleges' financial health, as well as restoring an Obama-era rule meant to prevent students from being lumbered with debt they can't pay back.
The department wants to collect new data from colleges on student debt, attendance costs and post-graduation earnings for students attending all types of undergraduate and graduate programs. Failure to meet the proposed standards could impact schools' access to federal financial aid.
Using this data, the department plans to create a disclosure website for prospective students and their families to review program costs, available grants, loan burdens and graduate earnings, as well as any applicable licensure requirements and licensure exam pass rates.
"The rules proposed today are about helping ensure that when students invest in a postsecondary education, they get a solid return on investment and a greater shot at the American dream," Education Secretary Miguel Cardona said in a press release.
Along with the financial data disclosure requirements, the Education Department also proposed Thursday bringing back the so-called gainful-employment rule, which is intended to protect students from predatory financial practices by career-education institutions. The original rule was created in 2014, but was rescinded by the Trump administration in 2019.
The department's proposals will be published in the Federal Register on May 19, with a public comment period of 30 days. The department plans to begin implementing the finalized proposals as soon as July 1, 2024.