Champlain College, OPM team up again on new cyber skills degree
Building on an earlier initiative in April, the Vermont-based private college and the Office of Personnel Management have unveiled a new online Master of Science in Information Security Operations.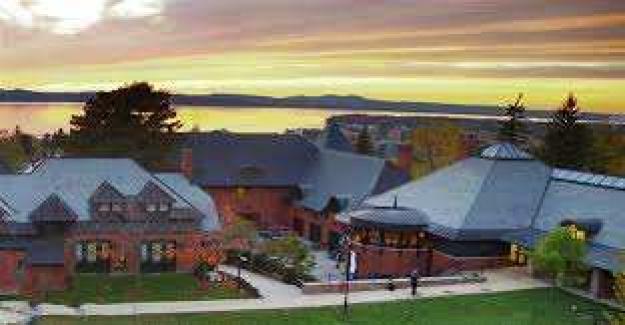 Champlain College is offering a new online Master of Science in Information Security Operations, the first advanced degree focused on strategic prevention and response to cybersecurity attacks and other high-tech incidents. Federal workers and their families will have access to this degree at half the price of standard tuition rates, according to officials.
The private college, based in Burlington, Vermont, wants to become the premier stop for professionals who want to learn how to respond to data loss and cybercrime, while also beefing up their technical skills and industry knowledge. It also has campuses in Montreal, Quebec and Dublin, Ireland.
Mika Nash, academic dean of the Division of Continuing Professional Studies, said the program is designed to help fill the hundreds of thousands of open cybersecurity jobs around the country. According to the U.S. Bureau of Labor Statistics, in about seven years, there will be a nearly 37 percent employment growth for information security professionals who need a bachelor's or master's degree.
"Cyberspace and infrastructure vulnerabilities are constantly evolving and addressing those weaknesses is critical to enterprise-wide security," Nash said in a statement. "Champlain College's new online M.S. Information Security Operations degree program prepares our students to face problems with sought-after expertise and enables them to effect change at the operational level."
Last April, the college and the OPM announced a new initiative for federal workers and their families to choose from more than 60 courses online to pursue degrees in cutting-edge technology, business and healthcare.
This new program will help students learn how to identify risks, have a deeper understanding of current and future attack vectors, protect critical information in databases, and increase operator and administrator effectiveness. It is made up of two online eight-week terms per semester, three semesters a year. It was created for students who have their bachelor's degrees in information security, as well as for IT professionals.
"There is an increasingly acute need for security professionals who can bridge big picture enterprise strategy with day-to-day operations," said Felix Lopez, Director of Enterprise Programs at MetLife. "This program will help fill that void, providing real strategic value to the enterprise while also supporting our company's commitment to career growth and advancement opportunities for our employees."
The deadline to apply for the next online M.S. in Information Security Operations is February 8. Champlain College is currently accepting applications, and prospective students can apply online here. The first session starts March 14.
Reach the reporter at corinne.lestch@edscoop.com or follow her on Twitter @clestch and @edscoop_news.