Digital citizenship is more than staying safe online, says ISTE's chief executive
Students are taught to be polite and constructive in the real world, so why not teach the same principles online, ISTE CEO Richard Culatta says.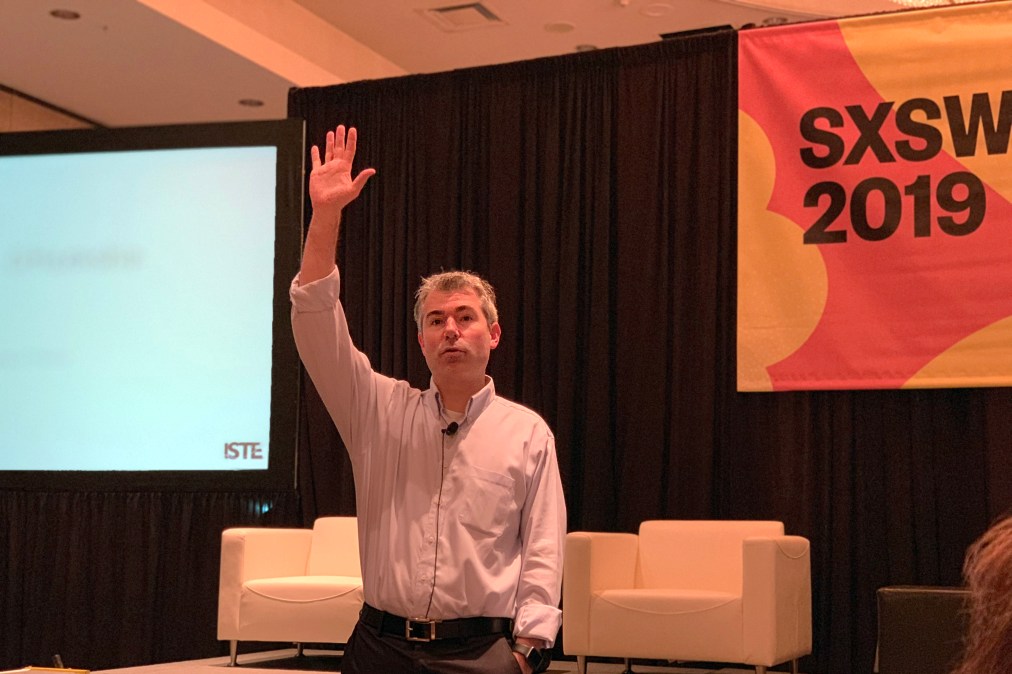 Practicing responsible "digital citizenship" requires students, educators and administrators to do more than simply avoid confrontations online, but to be proactive in improving their online communities, the CEO of the International Society for Technology in Education said at a conference Monday.
Speaking before an audience at the South by Southwest EDU 2019 conference in Austin, Texas, the nonprofit's CEO, Richard Culatta, said that as a growing number of services and tools are moved online or connected to an expanding "internet of things," it will become increasingly important to teach students how to behave responsibly and positively on the internet.
"Digital citizenship does not just equal online safety," said Richard Culatta, a former adviser at the U.S. Department of Education and Rhode Island's former chief innovation officer.
Culatta explained that much of online safety is simply a list of things students should not do — don't share passwords, personal information or sensitive data with strangers, for example. Those things are important, he said, but to make the internet a better place, K-12 students and leaders must know what behaviors they should practice.
He said that digital citizenship is the discipline of how to behave online and is the only standard that cuts across all of the ISTE standards for educators, students and administrators.
Those student-learned online behaviors, Culatta said, should result in four outcomes: improvement in students' real-world communities, improvement in students' abilities to shape public policy, more respectful online engagement with those who hold different beliefs, and improved ability to determine the validity of information online.
Culatta said that even though today's students are growing up with the internet, the lessons found in positive digital citizenship shouldn't be taken for granted and its scope should not be underestimated.
"Digital citizenship is not about teaching curriculum — it's about creating a culture," Culatta told EdScoop. "That really has to happen at a school level. It can't just be adding another hour of teaching in a particular class."
He said that project-based learning is a valuable route to teaching this material because it applies a real-world context to otherwise abstract lessons. Students are taught to be kind and polite in the real world — not just non-confrontational and safe — and so they should similarly be taught to use the internet as a tool for good, he said.
We have to make good digital citizens, Culatta said, that know how to enrich community through technology — not just exist in it.
To continue following EdScoop's coverage of SXSW EDU 2019, read about how predictive analytics tools are saving universities money and helping advisers to spot struggling students earlier.