Why technology is at a tipping point in U.S. schools
ISTE chief Richard Culatta and N.Y. Education Commissioner MaryEllen Elia address lingering concerns about edtech at SXSW EDU.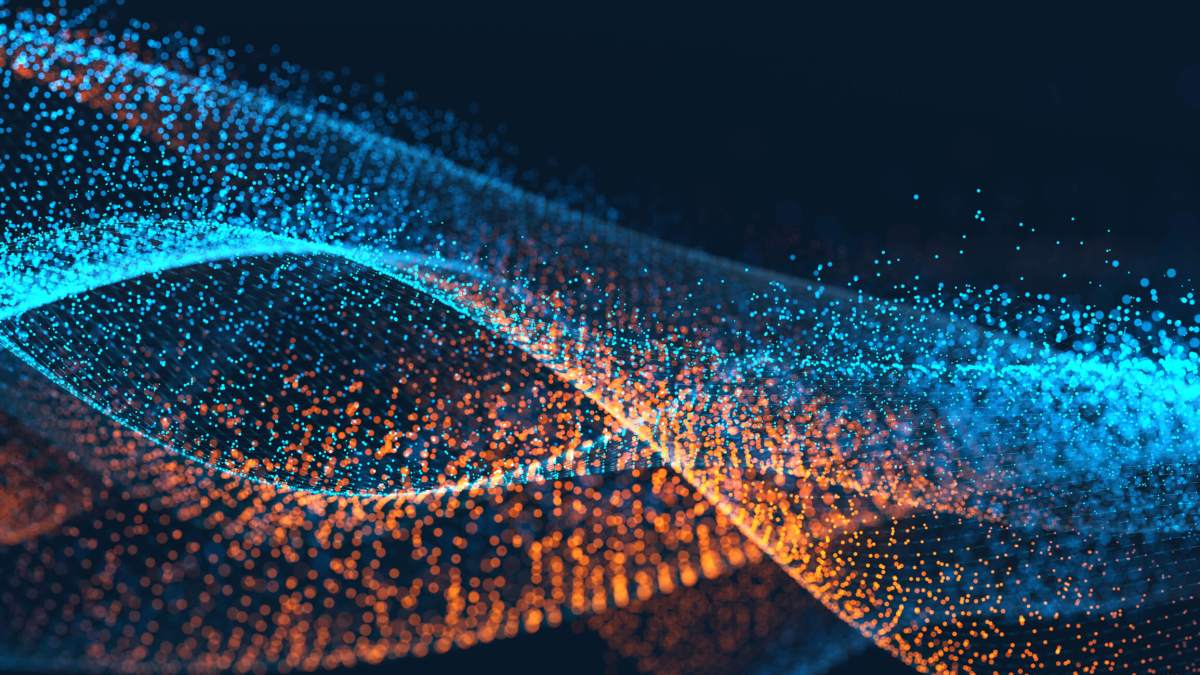 Technology in the classroom continues to stir debate over its promise as a transformative tool for learning — and questions about how effectively teachers are able to make use of it.
Two nationally recognized education leaders — both former teachers — took turns addressing those questions at SXSW EDU in Austin this week: Richard Culatta, CEO of ISTE and former head of the U.S. Department of Education's Office of Educational Technology, and MaryEllen Elia, commissioner for New York State Education Department.
While Culatta and Elia both see technology's role in the classroom as a foregone conclusion, they also recognize that there is no guarantee that technology will live up to its promise if more isn't done to help teachers use it.
Culatta, for one, believes the use of technology in America's schools is at a tipping point.
There are two possible futures that could unfold — and "neither one of them doesn't have tech involved," Culatta said in response to a question by moderator Hugh Norwood, a founding board member of SXSW EDU and CEO of Trinity Education Group.
"In one scenario, we'll have technology that essentially duplicates what we've traditionally done: Deliver content in front of the room," Culatta said. "Now we'll deliver it on an app. We log in online to some LMS tool and there's a teacher who controls all the options.
"The other world is we use technology in a way that transforms learning, where technology isn't used to present content — that's the least interesting way to use technology. Technology [should be] used as a tool to design and build and problem-solve. Both are very real possibilities. But it comes down to choices we make literally this year," he added. "Over the next year or two is when we're going to see the tipping point when that happens — because this is the first year we've really had ubiquitous connectivity in schools across the country."
Only about 20 percent of schools had broadband connections as of five years ago, Culatta said.
"There was better connectivity at your local Starbucks than at [most] schools. As of last year, 96 percent of schools are connected to broadband," he said. "Yes, there's more work to be done, but we finally have a situation where we can use technology at scale, so all these decisions are starting to be made over this year and next about which tools are we going to use," he said.
Which future unfolds will inevitably depend on how well schools and state education leaders tackle the underlying need to prepare teachers to harness those tools.
"In those transitions, we're either going to make decisions that really transform how we think about learning or we're going to decide on stuff that replicates traditional practice. And if we go with the latter it's going to be very hard to transition out of that," said Culatta.
"Tech is an accelerator," he added. "If you apply it to bad, ineffective practices, you get faster, bad, ineffective practices. If you apply it to good, high-quality teaching practices you get faster, higher-quality teaching practices."
Intentional implementation and training
MaryEllen Elia stressed there's more to the technology equation than good intentions.
"You can decide whatever program you want, but if it has a poor implementation, it isn't going to work. That requires buy-in from teachers and their involvement in the decision-making," she said. It also involves getting application developers to work more closely with teachers.
"We have to ask, what gets outcomes from kids? People have put together some great programs. But if it isn't used properly, if it isn't implemented and supported [fully]," it won't yield the type of transformative results people envision. "All of those pieces have to be part of it before you move forward putting a tool forward in a classroom or a state," she said.
Another factor needing greater attention is sharing what works and what doesn't.
"We don't do a good job of helping [teachers] share that information — what tool and app to use. Part of what we need to do as a nation or at the state level, is create communities that explores what did it work," she said.
But a deeper issue is the lack of preparation teachers are getting coming into the classroom — and again when they're there, Culatta and Elia said.
"Teacher prep programs need help," said Culatta. "They are not preparing teachers to use technology — we hear this from schools and districts across the country. This is where state policy makes a big difference, when we talk about what you're teaching in those teacher prep programs. They need to help teachers actually know what decisions — what questions you should be asking when you're deciding what tools to use before they get to the classroom," he said.
"The second part is, as teachers are in the classroom, how can we use procurement tools and processes to improve the type of decisions that are made," he continued. "Procurement is a powerful lever to improve decisions. For example, is the tool you're adopting aligned with solid learning science — with things we know from research that make a difference?"
Asked by the audience to name which universities are doing exciting work training teachers for the digital age, Culatta said bluntly, "I struggle to think of a single example — and I'm usually the glass-is-half-full guy."
The burden of ensuring teachers are up-to-date in the skills, in many cases, has fallen on the states, according to Elia. "We just adopted new standards for teachers preparation, that includes the appropriate use of technology in the classroom."
But part of the challenge, she added, is that "the professors that are in these [teacher preparation] programs are not really in touch with the realities of what's happening in schools and in classrooms."
To that end, Culatta suggested, "We need to pass a law — or a regulation — that says no teacher can teach in a teacher prep program if they haven't taught in a classroom at least once in the past five years."
A different type of digital divide
At the same time, there have to be confines on what you're trying to do with technology, Elia said.
"The reality is, technology sometimes does distract students from what you want them to be thinking about … and it gives them options that perhaps they aren't ready for" Elia said. "There are parts of technology that have to be talked about, and given guidelines for — how to check resources on Google. All of it, all the time, isn't always good."
It's also important to "teach kids how technology can be helpful in your life instead of a consumption of your life," she said.
Culatta described a new type of digital divide that he saw emerging in schools during his time at the Department of Education. "We called it the 'digital use divide,' which was the difference between using this tool to create and explore — or as a passive consumption tool.
"What we're seeing, unfortunately, is the students who are using [technology] as a mobile TV tend to be the lower economic students, in poorer, less-resourced schools, with lower-quality teachers. That's a hard reality. So as we shift away from worrying about the digital divide, we need to think more about the digital use divide. "
Ensuring digital equity for all students
While digital use may be moving center-stage over digital access, "Let's not slide past access," Elia said. "There are clearly issues with access. We have very different types of schools across New York State and how much technology is available in their homes and how much is not.
"We still have kids and families in parking lots outside of libraries in their cars" in order get online access. "President Obama had [universal access] on the national agenda. We don't have that on the agenda right now. But it's a critical piece — if not from a national perspective, at least from a state perspective," she said.
Culatta concluded that despite technology's progress in today's schools, "We do not look at tech as a tool for closing equity gaps and that has to change. It is the most powerful tool that we have to close long-standing equity gaps that we have looked at and pondered for far too long without doing anything about it."