How an Austin school district is preparing for VR, IoT and everything in-between
Kevin Schwartz of Austin Independent School District says educators are building success on keeping an open mind when it comes to new technologies.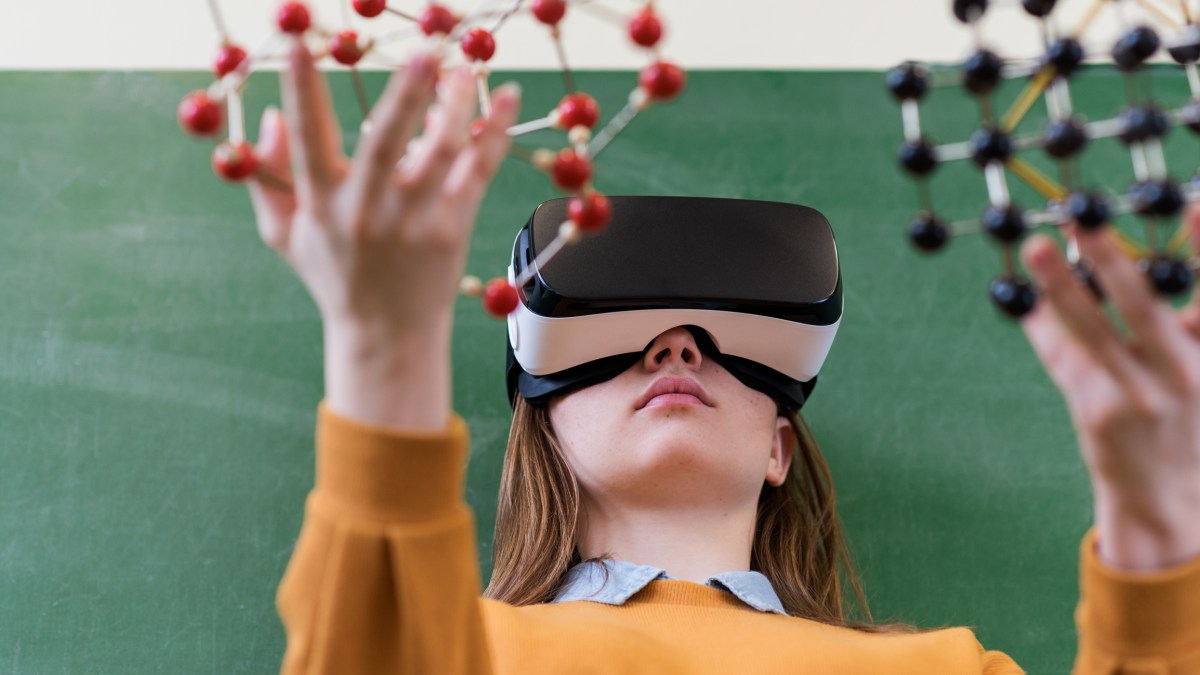 Kevin Schwartz, the technology officer for learning and systems at Austin Independent School District, is wary of his team becoming a "department of no," an administration that refuses to take chances on emerging classroom technologies and ambitious teacher training.
"If you don't have that path to yes, teachers out of necessity will just go around to get to what they need without understanding the consequences," Schwartz told EdScoop at South by Southwest EDU Conference last week in Austin, Texas.
Responsible for the technology needs of nearly 130 schools and 80,000 students, Schwartz, who has held the top technology role in one of the country's largest school districts since 2015, has helped Austin ISD embrace "internet of things" devices without sacrificing data privacy or digital equity — two of the largest hurdles in K-12 innovation, according to the Consortium for School Networking.
"We always built in loops in our process to get to yes. We're not there yet, but here's what we can do to get to a yes, whether that's working with the provider, the teacher or something to get to yes in a way that still protects our data," he said.
Through constant communication with the teachers in his district, Schwartz said, getting the needed approval for a new technology or process is almost always possible. IoT is one of the most popular emerging technologies in his district, he said, but blended learning and virtual reality tools are commonly found in classrooms as well, necessitating a robust teacher-training program to ensure that technology is distributed and used equally. For example: Blend, the learning management system Austin schools introduced over the last two years, has required the largest teacher-training sessions Schwartz has seen.
"There's a difference between equal and equitable. By that, I mean that we offered it equally at all campuses, but it wasn't equitably applied. We can really see [the differences] on a map and how they relate to issues of racism and equity that we've struggled with for years," he said.
The training, offered over the course of the two-year rollout, was to instruct teachers on how to operate Blend but also on how to incorporate it as a regular classroom tool and understanding the "pedagogical shift" that digital devices can cause in a traditional classroom, Schwartz said. He said teachers are embracing the technology not because of administrative pressure, but because its what's best for the students according to the outside community — parents and businesses.
"This is the first year it's becoming increasingly less voluntary for teachers to use. It's not that we're pushing it — it's that parents are demanding it," he said. "There's sort of a natural organic growth of it."
The city of Austin, where Dell and other large tech companies are headquartered, is uniquely positioned to understand the skills that students will need to enter a workforce that doesn't exist quite yet, Schwartz said. As the district's technology officer, he said he's tuned-in to the qualities that big tech companies are looking for in today's K-12 students.
"They're demanding something different than we've provided in the past, and that requires us to change," he said.
District educators are "all-in" on trying to maximize the technology they have at their disposal, Schwartz said, and in finding uses for technologies that haven't been widely introduced yet. In order to maintain responsible technology use within such a large district, however, Schwartz said privacy concerns must be prioritized.
"We have teachers that can pretty easily get data out of our system, and they can roster up an application with that data," he said. "So we make sure that teachers understand the data culture that we have and that good intentions can have unassociated consequences."