Governors are putting greater support behind education at every age level
Adult and technical, K-12, and early-childhood education are all finding heightened support from state leaders, policy analysts said at SXSW 2019.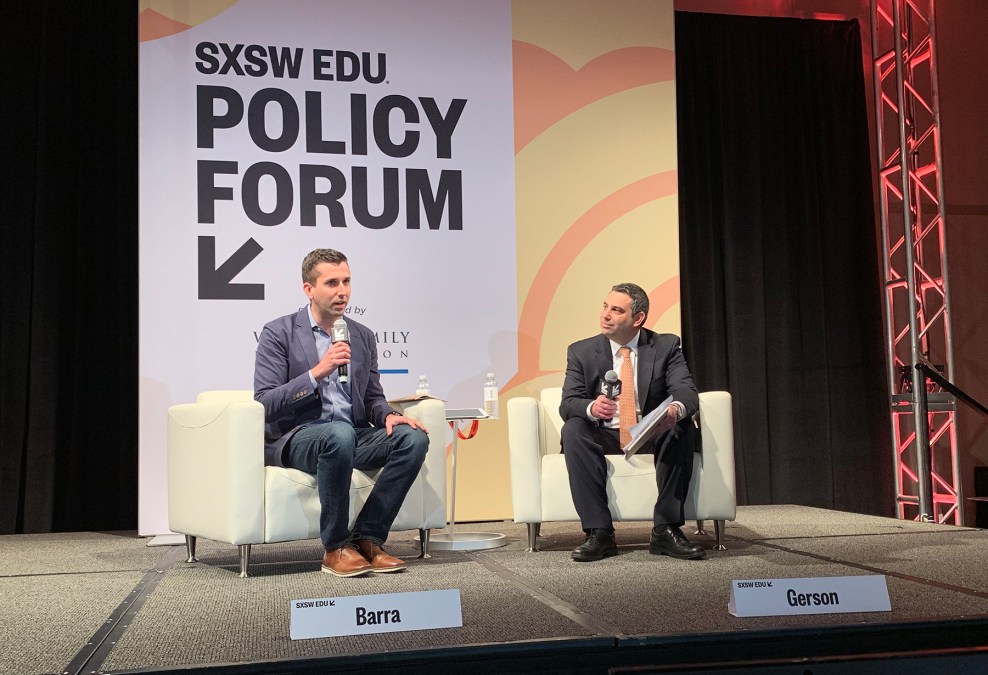 The 39 governors elected in states and territories last November represent a wave of education reform and prioritization, according to the National Governors Association.
Speaking at the South by Southwest conference in Austin, Texas, last week, NGA's lead education policy director, Seth Gerson, described the new class of governors as uniquely education-focused, whether it be on early-childhood education or workforce growth. Education was once an optional campaign platform, like urban development or environmental conservation, he said.
"It was a rare case in the 70s or so for that to happen," Gerson said. "Now, education is a part of every single newly-elected or re-elected governor's campaign."
By October of 2018, every state had a plan for K-12 education based around the Every Student Succeeds Act, or ESSA, ready for approval by Education Secretary Betsy DeVos. As a result, governors didn't apply the same focus on common core testing, standards or teacher evaluation as they might have in past campaigns, Gerson said, and were free to tout other 21st century education strategies, like career or technical education.
"[Governors] are going to invest in [technical education], we're going to expand our programs for career pathways and STEM," Gerson said.
Gerson highlighted the work Arkansas Gov. Asa Hutchinson did in 2018 in boosting the state's computer science enrollment, as well as the work of Tennessee Gov. Bill Lee in allocating $30 million for vocational education. In Tennessee, the money will be used to fund technical career apprenticeships and work-based learning initiatives.
Gerson's co-panelist, Justin Barra, director of education policy at the Chan Zuckerberg Initiative, said the issue of expanded technology access is an issue "no governor wants to be left behind on."
Governors have made technology access a key priority through providing computer science training, as well. In Pennsylvania, Gov. Wolfe signed $9.6 million in science, technology, engineering, and mathematics grants last month for 24 educational institutions around the state, just weeks after allocating $8.7 million in computer science grants to underserved K-12 districts. Last month, West Virginia Gov. Jim Justice made his state the first to require that high school students take at least one computer science course to graduate.
"The governor being able to go out, set an agenda, create a narrative for the work that needs to be done across the state is critically important for work moving forward," Gerson said of the new requirement in West Virginia.
Gerson added that governors can help shape the story behind a state's education policy not only via the pulpit, but by collaborating with their boards of education and K-12 administrators.
"The governor oversees so many systems of governance — not only the K-12 system, but being able to bring into the conversation from the early childhood side, from the higher education, workforce development, family, communities," Gerson said. "You have a state education chief who really oversees that K-12 system, but being able to bring those multiple parties into the conversation. When a governor sends out an invitation, it likely is accepted."