Alabama governor challenges K-12 students with app competition
The state will judge student-led coding projects for the next several months to find a winning team that will be announced next spring.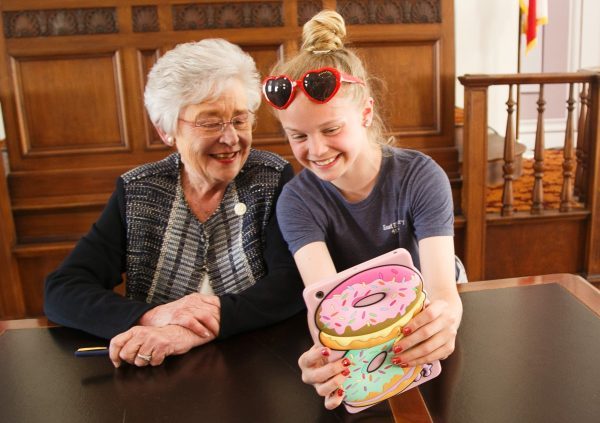 Alabama Gov. Kay Ivey announced new details on her "Governor's App Challenge" this week, a competition that will offer students a chance to see their computer code pit against that of their peers.
The Republican governor said in March that she wants every middle and high school in the state to teach computer science by 2022. The state has gone from just 86 high schools with computer science courses in 2016 to 175 this year, which is roughly half of the high schools in the state.
The competition, announced at the inaugural Alabama Computer Science Summit in March, will see K-12 students split into elementary, middle school, and high school divisions. Students in each division will each design apps of their choosing, and submit to their schools demonstration videos and written responses to provided prompts.
Students who win their schoolwide competition will then move on to their Local Education Agency, or sub-district, level within their state school district. The winners of each school district will compete against each other at the Alabama Computer Science Summit in April 2019, where a state champion for each division will be announced.
"This contest allows students from every corner of the state to get creative and build their own app while putting into practice computer science principles they are learning in the classroom," Gov. Ivey said in a statement.
Students have until November 1, 2018 to register .