Education Department announces grant competition to spur innovative tests
Obama administration officials announced on Friday a new contest for states to propose improved, flexible tests.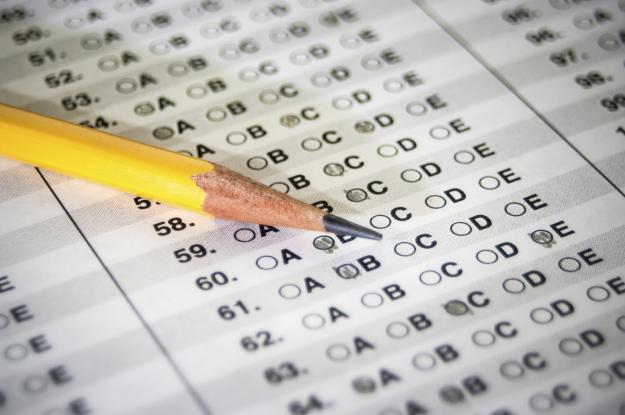 The Department of Education announced a grant competition to encourage states to propose improved, innovative annual state tests that would incorporate technology-based tools and measure student achievement by 21st century standards.
Applicants have the chance to compete for nearly $9 million in federal grants, officials announced on Friday. Applications are due by September 22, and about three to six winners will be announced in January.
"President Obama wants to ensure that all the tests our students take are fair, worthwhile and they are the best possible measures of student achievement," said Roberto Rodriguez, deputy assistant for education. "He recognizes that too many poor-quality tests have too often taken the joy out of learning for our students, and that we must do more to ensure we are using the best possible measures of how our students are doing. These grants represent an important step forward toward that goal."
The grant contest is the next part of Obama's Testing Action Plan released last year that aims to deal with redundant tests that are often administered too frequently and do not do enough to measure student growth and academic achievement.
Obama's budget in fiscal year 2016 included about $400 million for improved state assessments, and for states to review existing tests to make sure they meet schools' goals and expectations.
Roughly $25 million of that was set aside to support new models, which could include "competency-based assessments" and "using technology to administer and score assessments to improve the utility of the information about student performance."
The initiative is a sharp turn from what the administration spent its first six years doing – raising the stakes around tests by calling for states to align them with teacher evaluations and performance. Finally, about two years ago, Education Department officials moved away from pushing high-stakes tests.
Groups like the International Association for K-12 Online Learning have called for more flexible methods of testing rather than one big test, usually at the end of the academic year.
"These single-point-in-time assessment systems discourage schools from implementing personalized, competency-based pathways," Susan Gentz and Dale Frost wrote in a blog post last year. "Fortunately, recent federal actions [like the Every Student Succeeds Act] may create windows of opportunity for states to improve state assessment and accountability systems."
Instead, they now want fewer tests that are not limited to filling in multiple-choice bubbles. Some groups say this effort did not come soon enough.
"From a testing reform perspective, today's announcement is far too little and way too late," read a statement from the National Center for Fair & Open Testing, a nonprofit advocacy group. "After wasting $360 million of taxpayer money to fund two Common Core testing consortia whose products most states have rejected, the Obama administration is now touting a much smaller $8.6 million pot to divvy up among jurisdictions that want to improve assessment.
"In fact, many states and districts have already responded to grassroots assessment reform pressure by cutting back testing requirements and reducing high-stakes misuses," the statement continued. "Compared to these local efforts, the administration's plan is both trivial and delayed so long that it will have little impact on the upcoming school year."
Competency-based assessments allow students to progress to the next level after they have demonstrated mastery of a skill, and experts say a more personalized approach can make testing more equitable for English language learners, minority students and other disadvantaged youth.
The administration's plan "encourages thoughtful approaches to assessments that will help to restore the balance on testing in America's classrooms by reducing unnecessary assessments while promoting equity and innovation," said Education Secretary John King.
"This grant competition is the next step as part of that plan, and will help states and districts improve tests to allow for better depiction of student and school progress so that parents, teachers, and communities have the vital information they need on academic achievement."
This story was updated with a statement from the National Center for Fair & Open Testing.
Reach the reporter at corinne.lestch@edscoop.com and follow her on Twitter @clestch and @edscoop_news.