Emeritus targets direct-to-business model with $650M funding round
Exceutives said the online courses provider will also expand into new fields, such as health care.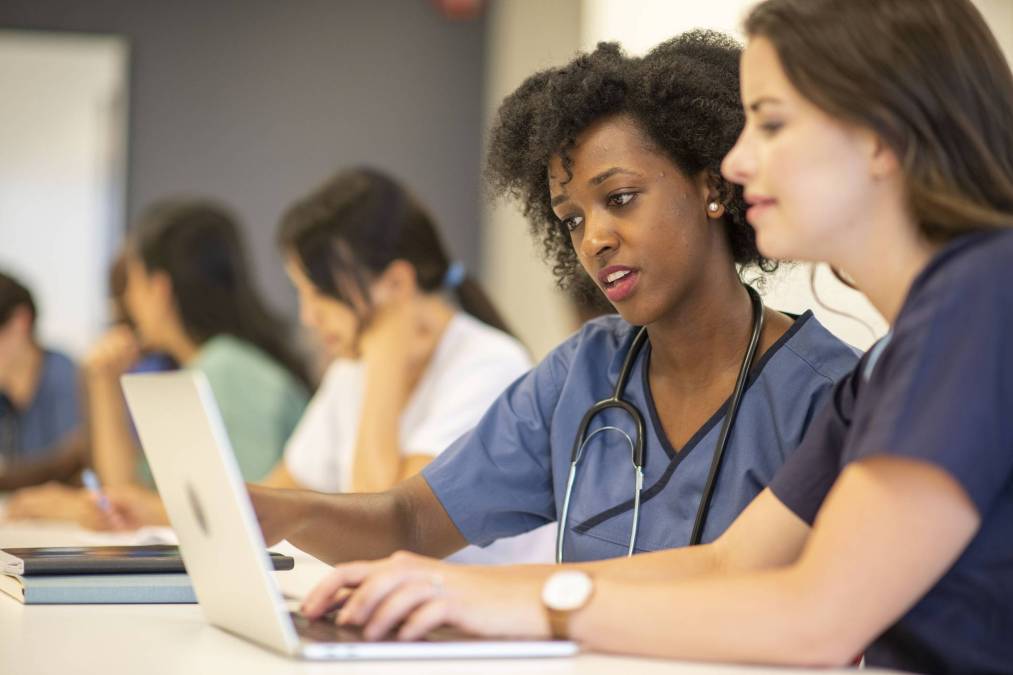 The online course provider Emeritus plans to work directly with businesses and governments and expand into new verticals like health care with a new funding round of $650 million, the company announced on Thursday.
Through its course offerings developed with universities that include Northwestern and MIT, Emeritus earns 90% of its revenue from consumers, President of Enterprise Business Charles Schilling told EdScoop. Users often take courses in subjects like leadership and technology and get reimbursed by their employers, he said.
"The big shift here is that we believe we can work directly with employers to proactively identify the skill gaps that they wish to close and then bring our learning assets in helping those companies," Schilling said. "I think another thing that differentiates us from other providers in the market is that we are very ready, willing and able to work with those companies to tailor our learning programs in order to meet the needs of those learners at scale."
Tailored courses could provide inroads to new sectors like health care, he said, where there are skills gaps. In a recent survey, one third of front-line nurses said they lacked confidence in their skills for future success in their roles.
Emeritus, the online arm of the Indian executive education company Eruditus, already aims to address some well-known skills gaps in areas like IT and technology. When the company acquired the STEM bootcamp company IDTech in May, Eruditus CEO Ashwin Damera said that extending offerings through K-12 will help target skills gaps.
Emeritus has numerous competitors in the online skills education space, including Skillsoft, Coursera and Udemy. The new funding round puts Emeritus at a $3.2 billion valuation.
The company also predicts a 189% increase in revenue over the next year. About 70% of its revenue comes from outside of the United States, with major markets in Latin America, China and the Middle East, Schilling said. Avoiding a "monolithic" approach to its international customers, Schilling said the company caters to the needs of each region, though he noted that certain skills — including machine learning and data science — are in demand everywhere.
The news of Emeritus's funding round comes amid an edtech boom. UpGrad, which also focuses on upskilling, this week announced a $185 million funding round. Duolingo debuted on the NASDAQ at the end of July, and the online course provider 2U acquired EdX, as it targets an expansion of its international offerings.
"Our approach we believe is quite differentiated in that though it is primarily delivered online, it's called cohort-based learning, meaning all of our courses have defined start and end date," Schilling said. "Individuals participate in these courses as a community of learning. So they can benefit from sharing workspaces, shared insights, and so forth. But also, we deploy for each course course leaders who are themselves subject matter experts in their fields."
Schilling predicted the company's cohort approach to education will encourage users to complete their credentials.
"It's all well and good to give people access to great learning content, but what companies want is for people to actually complete programs and then change the trajectory of their own careers, but also the companies or the groups for which they work," he said.