EdX to retain brand after 2U acquisition, executives say
The combined company will keep its free offerings and offer more university degrees online to benefit international students and nontraditional American learners, the founders said.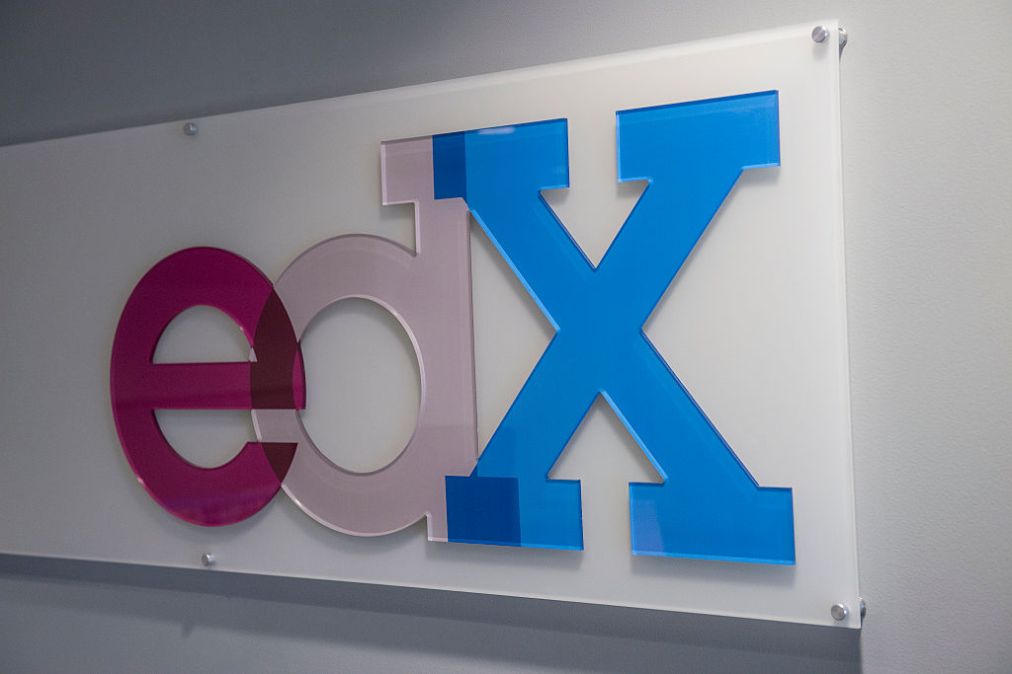 When the sale of the nonprofit EdX to 2U is complete, the EdX brand will not disappear, company leaders said during an event on Wednesday. Instead, by building on the brands and offerings of both organizations, founders Chip Paucek and Anant Agarwal said, the goal is to create a global supply chain for education, where international students can take their pick of online courses from high-profile U.S. universities.
Paucek and Agarwal laid out plans for the future and answered questions about the high-profile sale during an in-person panel at the ASU+GSV Summit. Paucek, who cofounded 2U in 2008, described the future relationship between EdX and 2U to the relationship between Google and its parent company, Alphabet, in which Google maintains its brand identity. Though 2U has its own offerings, he said, there was no point trying to "rebuild EdX."
"You're talking about a top 1,000 website in the world," he said. "You're talking about a brand that really is affiliated with learning on a worldwide basis to the point where [in] just one example, India [has] almost the same amount of learners and traffic is the United States."
2U announced in June the company would purchase EdX, a nonprofit founded in 2012 by Harvard and MIT. The deal drew both attention because EdX is a longtime provider of free massive open online courses. When asked why the sale was so controversial, Paucek said institutions partnering with both organizations are "excited about what we can do together" with feedback being 90% positive.
"A lot of people start off with that question," Agarwal said. "So they [say] nonprofit and for-profit is like oil and water — they don't mix. But it's very easy [when the company] has agreed to legally binding commitments, that really embody the core of our why."
The conversation at ASU+GSV echoed many of the talking points released during the sale announcement — mainly that the two make a great fit because of complementary credential offerings and a common mission of lifelong learning. It also reinforced that once the sale is complete, EdX will continue to offer free online courses and that faculty intellectual property will be protected.
Agarwal said one goal is to offer credentials that can be "stacked like Lego blocks" to finish degrees. He also added the company is continuing to build an audience of international students, who can take courses and boot camps from American institutions when travel is limited during the coronavirus pandemic.
"What we see is that when people create courses from any university, there's an international audience for it," Agarwal said. "EdX offers everything from courses to scalable degrees, like our extraordinary partnership with [The University of Texas at Austin] for a $10,000 data science degree, and enrollments grow … very quickly."
Paucek also said offering a variety of online programs with established universities can also benefit American learners, using the example of 2U's partnership with Simmons College and Morehouse College, a historically Black institution.
"Those are two huge opportunities for a really rapidly growing undergraduate business for us," he said, pointing to a U.S. Census Bureau statistic showing that more than 2 million Black men have some form of college credit but have not finished a degree.
"That's a crisis," Paucek said. "We really think with an incredible school like Morehouse, we can move the dial, but coming back to EdX, [this acquisition offers us] the opportunity to allow people to have pathways into affordable opportunities to change their lives. And I will tell you that is what is most compelling to both sets of our employees."