'EnTribe' CEO says universities want 'authentic' community engagement
EnTribe CEO Adam Dornbusch also said universities want more control over user-generated content than social media can provide.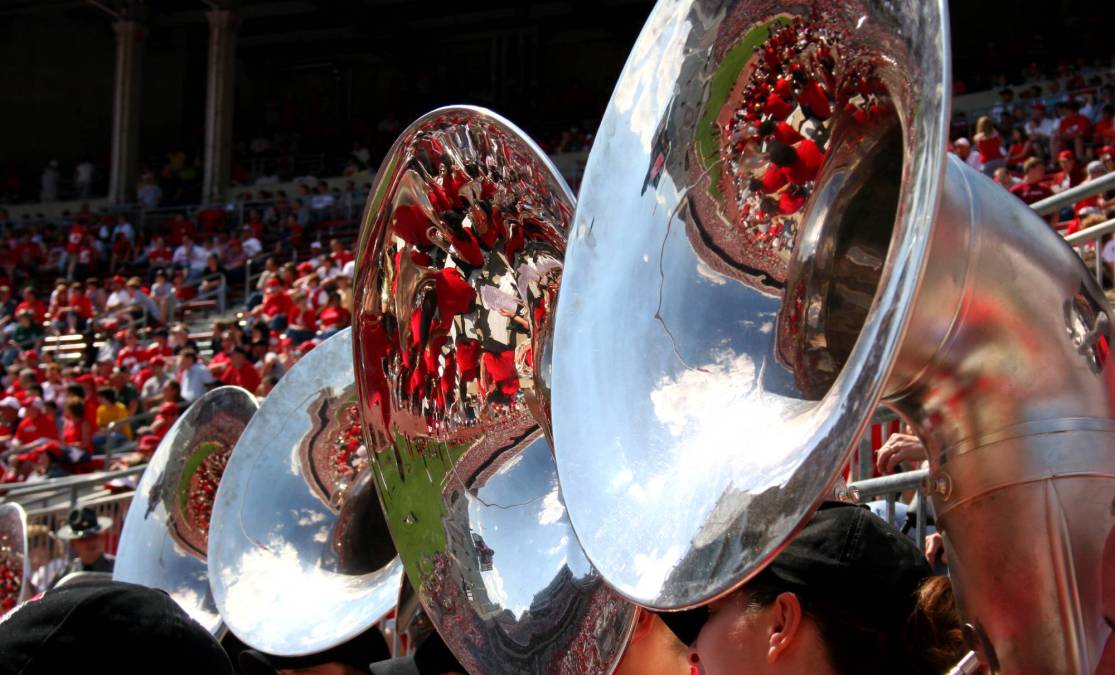 Colleges and universities often ask students, parents and alumni to ramp up excitement at events through posting photos on social media. EnTribe, software for managing and storing that content, thinks there's a better way to engage the campus community, the company's CEO told EdScoop.
EnTribe announced two new customers on Tuesday — Butler University and the University of Tulsa — following a $2.7 million seed funding round in August. EnTribe's customer relationship management system is designed to improve marketing that uses content uploaded by members of the campus community, like photos from a football game or alumni event. The software allows institutions to store information about users who upload photos and communicate with them, as well as track rights and privacy agreements for uploaded content.
Unlike on social media, where content is often immediately published to a hashtag, institutions can curate uploaded content from its campus members at events, ensure its quality and align it to brand standards, EnTribe CEO Adam Dornbusch said.
"[Students uploading content] are not just another name on social media," he said. "They're actually getting communication directly to you, and you're getting more authentic content because you know that that person is actually part of your community."
The coronavirus pandemic shifted higher education institutions' focus to digital engagement because of social distancing measures. More colleges and universities are designing virtual tours and career fairs to try and keep students connected to campus. Dornbusch said this shift in thinking opened up more opportunities because administrators were now thinking about how to engage students from a distance.
Previously, Dornbusch worked for GoPro, which he said tried engaging customers through videos of celebrities filmed on the small action cameras. But the company found real success in engaging customers, he said, when they asked everyday people to send in footage of home life or milestones filmed on GoPros. EnTribe takes the same approach to campus marketing, trying to tap into authentic experiences, Dornbusch said.
"It's what we call the network effect of when somebody sees something authentic coming from somebody else and they realize they can participate in it — and participation is the key — then they want to do that," he said.
For example, Dornbusch said, EnTribe provided Butler University dorm rooms with door hangers with QR codes that when scanned sends the user to a simple website to upload photos from their move-in.
Dornbusch said some institutions are looking to engage students around arts events on campus, which were cancelled during the pandemic but are slowly restarting. There are opportunities, he said, to put EnTribe QR codes on the back of tickets or to email people who signed up for an event to tell them if they upload a photo they could win a prize.
Users who upload photos through EnTribe must sign terms and conditions for use of that photo which are then shared in a reminder email, Dornbusch said. The system also uses artificial intelligence tools and metadata that ensure the person who uploaded the photo is the one in it, he added, and stores all the data and agreements attached to the content so the university can look it up later.
"What's really cool about this is they're not just collecting content to be used to show off what just happened that weekend," Dornbusch said. "They're collecting content for future activation so they're using this content for recruitment next year, they're creating a massive pool of content that they can use time and time again."