Kansas City Public Schools pilots data-sharing initiative with local nonprofits
Information on what's happening with students at school is hoped to help trusted partners offer help outside the classroom.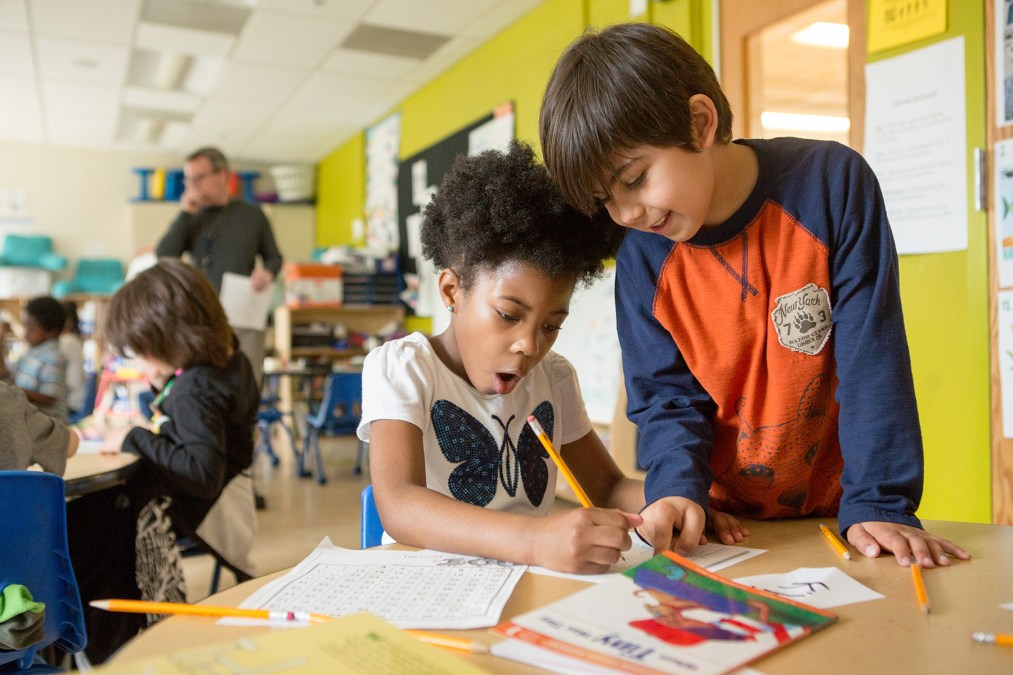 A new data-sharing partnership between Kansas City Public Schools and local nonprofits will shift the focus on student success outside of the classroom. The initiative will provide tailored educational support for K-12 students at after-school and weekend programs, according to Social Solutions, the software provider behind the initiative.
KCPS is the first district to sign on to Social Solutions' nonprofit education initiative. The 20-year old Austin-based software company has historically sold data management software to nonprofits, which use it to track attendance, internal processes and performance data for the people they serve. The new initiative will have school districts share the data from their student information systems — databases of grade, attendance and assessment information — with local nonprofits that also provide services to students. The idea, said Alexis Zotalis, director of education solutions at Social Solutions, is to be proactive in addressing specific needs, like additional subject help or behavioral issues, that might not be immediately apparent outside of the classroom environment.
Participating nonprofits just need to prove that they serve K-12 students in some way — through a food bank, housing, mentoring programs, tutoring programs or others — and they will receive a discount on the software license fee. Each participating nonprofit will receive information on the students that they support.
"[Nonprofit] organizations are still trying to manage a lot of data, either manually on pen and paper as they're checking people into their programs or perhaps in an excel spreadsheet that they'll go back to later to compile all the data so that they can show the reporting to their funders," Zotalis said.
Zotalis and her team are banking on the data-sharing providing personalized opportunities for students that they wouldn't normally receive at local programs. For example, Zotalis said, when a case manager checks a student into an after-school daycare or other program using Social Solutions' Apricot 360 software, an alert will also pop up if the student is behind on coursework. The staff can then offer specialized support.
"Today, there isn't anything like this," Zotalis said. "There isn't anything that will surface an alert to someone in the system that maybe this particular participant in their program could benefit from additional services in that particular organization or maybe even services outside of their organization."
The software makes recommendations using data that was collected from student information systems, and Zotalis said the company is keen on refining this capability with a $59 million investment it received from the Ballmer Group.
The schools don't need to change any software or install new data collection platforms, Zotalis said; Social Solutions can connect the student information systems with participating nonprofits through their software while maintaining privacy requirements, like those outlined in the Family Educational Rights and Privacy Act.
"This partnership between Social Solutions and KCPS will enhance community-wide collaboration, allowing nonprofits to evolve our programs as we gain a true understanding of each child and their specific needs," said Mike English, executive director of Turn the Page KC, a nonprofit focused on fostering reading proficiency. "This is a breakthrough moment for creating the most positive future for our Kansas City students."