LA school district refocuses tech program after feds drop probe into botched iPad program
Federal officials declined to file charges after probing connections between Los Angeles Unified School District and executives at Apple and Pearson.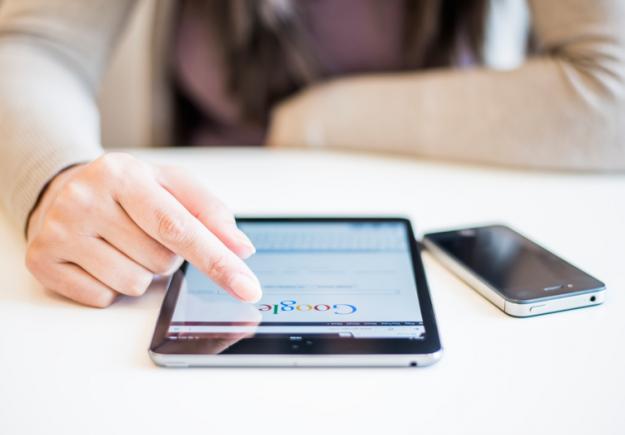 The Los Angeles Unified School District revamped its technology program after federal prosecutors decided not to file charges after investigating an eyebrow-raising billion-dollar plan for Apple to provide 650,000 iPads, according to district officials.
"The program was recently remodeled with an increased focus on instruction," Sam Gilstrap, a district spokesman, wrote in an email to EdScoop. Gilstrap did not elaborate on what specific steps the district has instituted, but said, "Our Division of Instruction partners closely with our Information Technology Division to provide a system of support for schools aiming to support their instructional missions with classroom technologies."
The feds' decision ends a two-year probe into bidding practices between the district and Apple and Pearson, which had preloaded its content onto the hardware. But problems plagued the rollout from the very beginning, with concerns about how the district was paying for the equipment, possible security breaches, and questions about incomplete or subpar curriculum that was included in the iPads.
The U.S. Attorney's Office dropped the investigation into the purchase, according to an announcement on LAUSD's website, closing another chapter on the highly anticipated initiative that started about four years ago. Originally called the Common Core Technology Project, the program had an estimated price tag of $1.3 billion, which was going to be funded primarily through bonds.
"In November 2014, L.A. Unified received grand jury subpoenas from the U.S. Attorney's Office seeking records relating to the procurement process for tablet computers as part of an investigation by the Federal Bureau of Investigation," according to an announcement issued last week by LAUSD General Counsel David Holmquist. "Since then, the District had been fully cooperating with the federal government's investigation. We have received notification from the U.S. Attorney's Office that the investigation has been closed."
The program was the brainchild of then-Superintendent John Deasy. He was forced to resign along with the chief technology officer in 2014, and his successor, Ramon Cortines, ended up terminating the contract.
When the request for proposal went out, 13 bidders jumped on the chance to get their technology into the hands of students and teachers in the nation's second-largest school district. In July 2013, the district signed a three-year, $30 million contract with Apple. The company's iPads were filled with content from Pearson's new Common Core-aligned curriculum.
The iPads were initially rolled out to nearly 50 schools for the 2013-14 school year, but after Deasy resigned, FBI agents came to the district and scrutinized dozens of records. They investigated whether Deasy had personal connections to executives from Apple and Pearson.
The district spokesman said LAUSD has followed the rules when it comes to procurement, and would not change any procedures or protocols that are already in place.
"The District has always followed — and will continue to follow — a process that ensures all procurement laws are followed and achieves the most cost effective prices for goods and services," he wrote to EdScoop.
Simultaneously, there were security problems. High school students found that they could easily delete security software installed in the hardware and look at inappropriate sites and social media platforms. There were also problems related to insufficient teacher training – many instructors did not know how to even use the iPads.
Pearson had its own share of the headaches — its content seemed thrown together haphazardly, with only a few math and English language arts sample lesson plans for students in each grade.
Deasy has denied any wrongdoing, and no evidence has come out that he reaped any personal financial benefits from the contracts with the two vendors, according to the Times.
District officials demanded a refund of millions of dollars from Pearson. The company in October 2015 agreed to pay a $6.45 million settlement to LAUSD.
Today, schools can select from a variety of devices to enhance learning and teaching, according to the district spokesman. They include Chromebooks, Microsoft Surface Pros, Lenovo laptops, and iPads, according to EdWeek Market Brief. There are about 124,000 iPads in use, the brief said.
Reach the reporter at corinne.lestch@edscoop.com and follow her on Twitter @clestch and @edscoop_news.