Microsoft aims to halve cybersecurity worker shortage through community colleges
Microsoft President Brad Smith said the U.S.'s millions of community college students are an under-used resource to fill gaps in the workforce.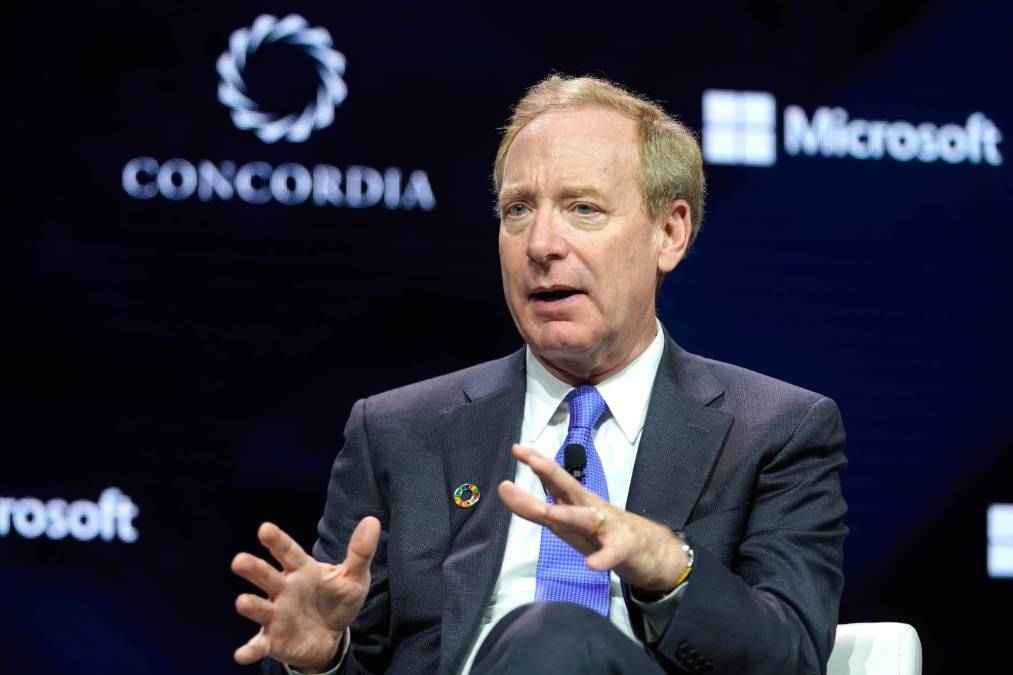 Microsoft is partnering with community colleges to train cybersecurity workers, aiming to cut an estimated jobs shortage in half by 2025, the company announced on Thursday.
The corporation announced it's is offering money, free LinkedIn premium memberships and resources from the coding repository website Github as part of a new cybersecurity scholarship program. About 10,000 scholarships are designated for low-income students at community colleges through a Last Mile Education Fund partnership. The nonprofit provides assistance to bridge the gap between financial aid and the actual cost for attending. The program is designed to provide emergency grants and cover the cost of taking professional exams.
"The graduation rate for students in the bottom income quartile is 14% within eight years," Ruthe Farmer, CEO of the fund, said during a call with reporters. "So there's lots of lots of great efforts to get more students into the into the talent pipeline, but if we're not closing the gap at the end and they're not finishing, a lot of those costs are just wasted."
When Microsoft discussed cybersecurity training with community college leaders, they needed more teachers and ready-to-use instructional materials for building out cybersecurity programs and more money to help students afford to attend, Microsoft President Brad Smith wrote in a blog post.
Microsoft said it will also offer all community colleges in the U.S. with free curriculums and professional development materials, some of which help prepare for Microsoft technical certifications. The more than 1,000 community colleges across the U.S. serve a large, diverse pool of students and are an "extraordinary asset" for bolstering the nation's cybersecurity workforce, Smith said during the announcement.
He claimed there are 11.8 million community college students in the U.S. today.
"Sixty-five percent of them are attending on a part-time basis — that means they're in the workforce or they're raising a family, but they can choose if they want to continue with that part of their life and invest time in this as well," Smith said. "Another really important aspect of our nation's community colleges is that they have the people the nation needs not just to build a cybersecurity workforce that is larger, but a workforce that is more diverse. Right now the cybersecurity workforce does not reflect the diversity of America."
Microsoft also cited plans to work with 150 community colleges to train faculty interested in cybersecurity instruction. Executives said the National Cybersecurity Training and Education Center at Whatcom Community College in Washington state is to run the training, with funding from a $1.5 million grant.
Smith said he expects to "put a dent" in the training goal within one or two years. Microsoft is one of many companies that declared cybersecurity investments at a White House cybersecurity summit in October, held in response to rising cyberattacks. Current cybersecurity job openings sit at about 465,000, according to CyberSeek.