New partnership seeks to tap into students' potential using VR
Oculus, Digital Promise and a United Nations campaign have partnered on a program to empower students through immersive technologies.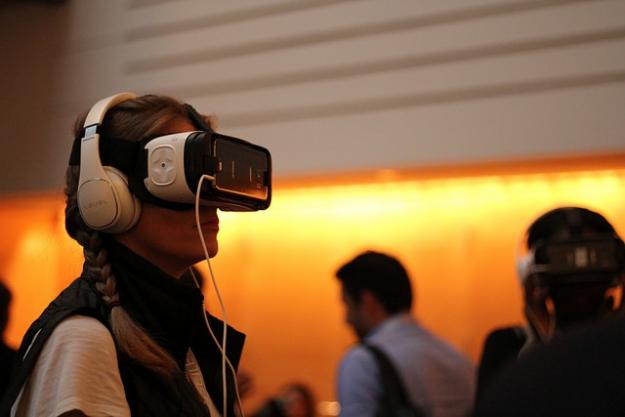 As virtual reality technology matures and becomes more affordable, education technology stakeholders are continuing to see opportunities for its application in schools. The latest example is MY World 360°.
The new international program — a joint project by the U.N. Sustainable Development Goals Action Campaign, the tech company Oculus and the nonprofit Digital Promise Global — encourages young students to create 360-degree videos promoting awareness of and action around the U.N. Sustainable Development Goals (SDGs).
Through the challenge — announced March 22 at the Global Festival of Action in Germany — students are given 360-degree video equipment for a semester along with mentoring and guidance to support the project.
The three sponsors were inspired to partner for the global program after the success of several related programs like the 360 Filmmakers Challenge, which led students from Kettering Fairmont High School in Ohio, for example, to create a 360-degree immersive video, dramatizing the experience of a kidnapping and human trafficking incident.
The new partnership "reflects a shared commitment to the idea that immersive technologies like virtual reality hold potential for experiential storytelling that spurs learning and action. MY World 360° invites young people worldwide to develop digital skills and create 360° media as a way to share their perspectives and advance positive action toward the U.N.'s Sustainable Development Goals," according to a statement announcing the partnership.
Dimitri Moore, video producer and storytelling coach for Digital Promise Global, helps train educators so they are equipped to teach their students using this evolving technology.
"The program puts 360-degree technology into the hands of students," Moore said. "The point of it is so that students can become more creators of 360-degree content and less consumers."
Moore has been working with the program since its inception and helps train educators who will be working with students participating in the program.
"MY World 360 is for use all over the world to take the power of 360 immersive media and become activists, to learn more about the sustainability goals and to share their stories in a more immersive way," Moore said.