NJIT to offer Woz U's cybersecurity, software development programs
The programs will create development and lifelong learning opportunities for professionals, officials from the New Jersey Institute of Technology say.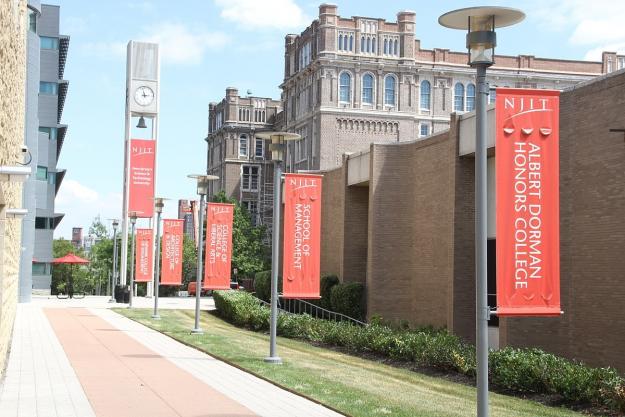 The New Jersey Institute of Technology (NJIT) will be one of the first higher education institutions in the country to offer cybersecurity and software development programs from Woz U, a young technology-focused digital institute launched by Apple co-founder Steve Wozniak.
The partnership — consisting of courses dedicated to corporate-sponsored lifelong learning and professional development — is geared toward companies looking to retain talent in an increasingly technical job market, according to Gale Tenen Spak, associate vice president of NJIT's continuing professional education division.
"[The partnership] will take people already working at companies and give them new skills which might help employee retention — here, the corporation is giving them a chance to learn and keep learning new skills that will keep those companies ahead of the game," Spak said in an interview.
NJIT will feature Woz U's most recent programs, cybersecurity and software development, as the two options for corporate employees and other professionals.
Woz U has also developed a data science curriculum that NJIT is keen on adding in the future, but for now, Spak said, cybersecurity is the No. 1 area of concern for corporations "in any industry, not just IT."
Founded in October 2017, Woz U was imagined as a virtual classroom program that would allow professionals to enter the tech industry without fear of burdensome debt or overwhelming skill barriers. NJIT made sense as a partner — the polytechnic institute has partnered with IBM, Panasonic, Hackensack Meridian and other firms in the past to foster economic development, NJIT President Joel S. Bloom said in a statement.
According to Spak, NJIT actually coined the term "virtual classroom" in the 1980s but kept its interest in the technology a secret, she said, because it wasn't a mainstream educational tool. Now, with confidence in virtual learning as the future of K-12 and higher-ed classrooms, Spak said NJIT is eager to bring the benefits of a portable classroom to industry.
"[We're] realizing the need for professional development, certifications and certificates in addition to or as a more popular option [in contrast] to master's degrees, whether they be online or on-ground," Spak said.
Spak said the atmosphere of corporations struggling to retain technically savvy talent — something she witnesses daily in her role at NJIT, she said — prompted the university's interest in establishing a professional learning partnership. She envisions businesses enrolling their employees in one of the 10 project-based courses in small groups or in consortiums with other companies who might benefit from sharing knowledge as they're learning.
Cybersecurity as a skill, Spak said, isn't proprietary — it's how you protect the information that is proprietary. Each company can dictate the direction of the projects assigned in different courses, Spak said, and the curriculum is adjustable in both the breadth and depth of material covered.
While the programs aren't open to undergraduate or graduate students yet, NJIT officials are optimistic about the chances of students getting in on the action at some point, potentially through a "teach-to-hire" program that would allow companies to promise jobs to students who receive credentials or certificates through a Woz U program.