Students seeking online education still largely career-minded, survey finds
Higher education institutions are reexamining their online offerings, but a new survey shows that the motivations for online students has remained fairly consistent since last year.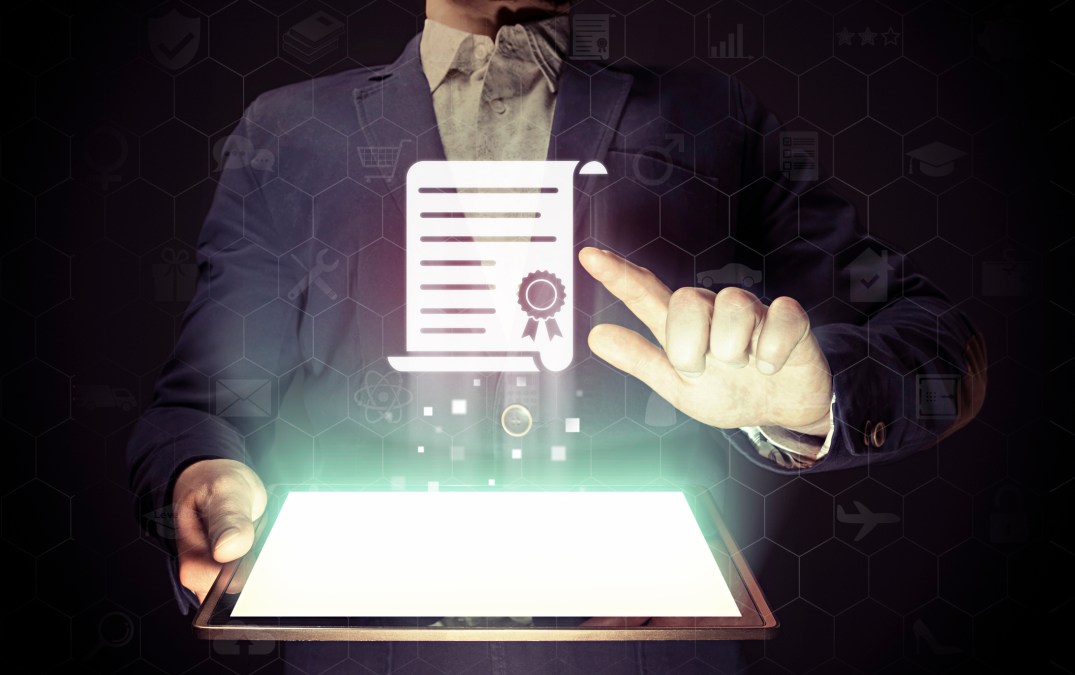 Online students are still predominantly looking to further their careers or find new ones through online education, a recently-released survey from the college rankings website BestColleges found.
Despite a plethora of changes in online education, in both 2020 and 2021, the majority of online students who responded to the survey were career-minded students, who were looking to up-skill or change careers through online programs. Nearly half of participants in 2021 fell into this category.
Because of the layoffs related to the pandemic and the shift in workplace operations from in-person to online, many workers are looking at what skills are needed to move forward in their careers. In a February report, McKinsey estimated 107 million workers might need to switch occupations by 2030, up from before the pandemic.
About 15% of students this year told BestColleges circumstances related to the pandemic caused them to want to pursue a new online program. The percentage of respondents who were enrolled in non-MBA master's programs shot up between 2020 and 2021, from 7% to 29%. A lower percentage of students were pursuing continuing education or industry certifications between 2020 and 2021.
BestColleges' annual survey looks at the demographics of online students and how prospective students make decisions about online education. The coronavirus pandemic forced all education online in 2020 and the shift prompted higher education institutions to reexamine their online offerings permanently. These changes affected what was available to prospective students, how these programs are delivered and how they were perceived — but the BestColleges survey showed that the motivations for online students remained somewhat consistent.
Students currently enrolled in 2021 were most concerned with balancing programs with family and work obligations and the quality of the instruction.
"Online students may have been forced to deal with a variety of issues simultaneously, such as a switch to remote work, unemployment, and/or virtual school for their children at home," the report reads. "To improve student support services, find out what challenges your online students faced last year and examine possible revisions to systems and policies."
The percentage of students who worried about the quality of the instruction dropped significantly between 2020 and 2021, from 30% to 16%. Many programs moved over the course of the pandemic from asynchronous to synchronous instruction, a shift reflected in the survey results. In 2020, the majority of students in online learning were learning asynchronously, but in 2021 nearly 90% of students learned in a synchronous format.
Of the 350 prospective students who responded to the survey, about a quarter said their biggest challenge with making a decision with online learning was finding a program that fit their needs or interests. Most students who pursued online programs found information from the institution's website or from student online reviews.
Online students are also looking to college websites and online reviews to get information about what program to choose, not in-person campus visits or social media promotion, according to the survey from BestColleges, which claims on its website that it aims to "help prospective students find the schools that best meet their needs through proprietary research, user-friendly guides, and hundreds of independent college rankings." About 66% of online students of students enrolled in 2021 said they never visited a campus, up from 45% in 2020.
The survey also found the majority of respondents chose to enroll in online programs because online delivery was the only method available to them or because the only programs in their field of interest were available online.
"How are prospective students connecting with information about your online programs, and what do they find when they visit your website? Explore ways to meet students where they are looking by providing the details they need to make a decision about enrolling," the report recommended.