Pandemic memes can boost emotions through shared experience, university researchers find
Internet memes could serve as a cheap tool in public health to help people cope with the pandemic, university researchers found in a new study.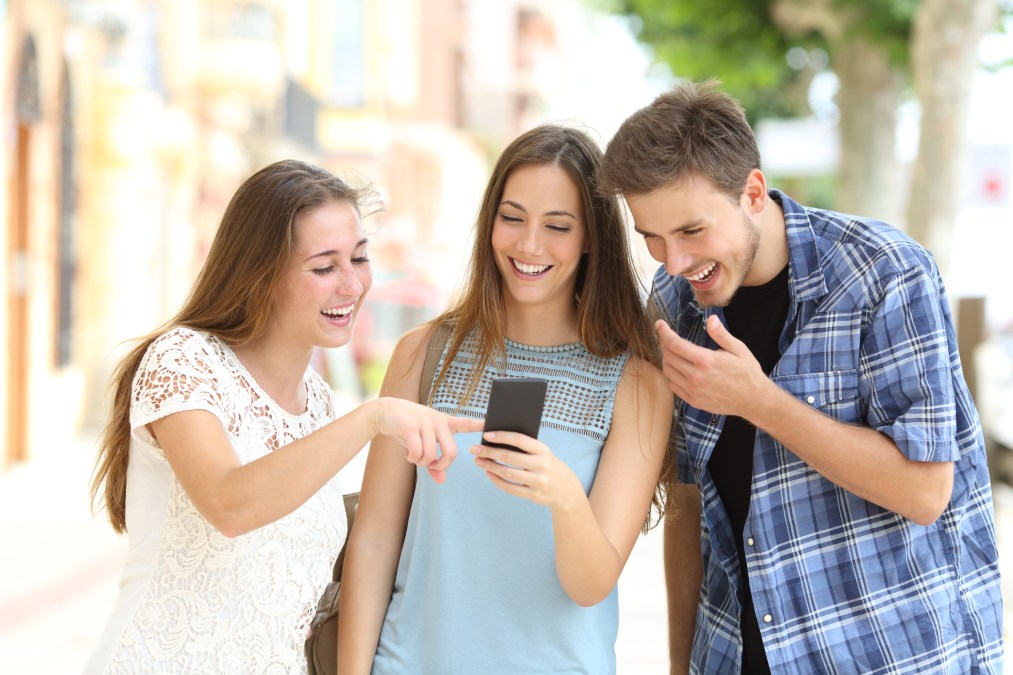 Memes with captions related to the coronavirus pandemic can have a positive effect on people's emotions and how they consume information, but how a meme is designed matters, university researchers wrote in a study published this month in Psychology of Popular Media.
Participants who viewed memes with COVID-related captions reported higher levels of positive emotions — like delight, relaxation, calmness or amusement — than those who were shown memes unrelated to the pandemic, according to the study of more than 700 people. The results show that forming connections through internet culture could be a strategy for helping people cope with traumatic events, rather than avoiding the subject, Jessica Myrick, a Penn State professor of media studies and one of the study's authors.
The memes used captions related to online learning and social distancing. Myrick said literature around stress and coping deals with how people interpret stressful events and that the paper's findings show that memes are an accessible technology that could reframe the stress as something people around the world are also facing and help form a "social connection."
"A lot of people have been doing online classes and distance education for decades, but to have to shift to it suddenly during the pandemic, and especially for classes that we're not used to that type of instruction is stressful," she said. "I think more generally, our results could maybe motivate people to take a break and look at some memes about it as a way to sort of cope with that stress and to connect with other people who are feeling similarly to them."
Studying cuteness
Myrick, who collaborated with researchers at the University of California, Santa Barbara, varied the captions and photos used in the memes, tracking differences in emotional response. Researchers combed through dozens of memes to find the right fit for the study, Myrick said. (She said she did not have a personal favorite, but added that as a pug owner, she follows dogs on Instagram like Noodles, a 13-year-old, TikTok-famous pug whose owner decides if it's a "no bones day" depending on the elderly pooch's posture.)
The study also examined how emotions after viewing the memes related to both young and adult animals and humans. Animals produced more of what researchers categorized as a "cuteness response" than did photos of humans, but the study also concluded that cuteness alone does not trigger the emotions for processing the pandemic.
"Though cuteness has been previously related to many positive outcomes, in our study it was negatively related to coping efficacy," researchers wrote. "Practically, this suggests that if public health messengers want to use memes as a brief intervention to improve coping abilities, they may want to stick with memes of adult humans."
'Three memes may not be enough'
Authors wrote that the study provided initial evidence that memes could potentially be "cheap, easily accessible potential interventions to support coping efforts," though further research is needed. The coronavirus pandemic posed many challenges for well-being and mental health. One term that became popular is "doomscrolling," which refers to social media users continuously consuming bad news through searches and curated social feeds.
While the Penn State-UCSB study did not focus on a particular age group, with participants ranging from 18-80, children's and adolescent medical associations declared a "national emergency in children's mental health" this week. The study also did not focus on outcomes outside of the immediate response, with researchers writing "viewing just three memes may not be enough to lower stress around the COVID-19 pandemic."
Myrick, a former journalist, said further research could also focus on how viewing memes affects a person's response to other content, like a pandemic-related news story. She said that if people understand how different types of media make them feel, they can design their social media use to manage their mental health.
"We can't lump all social media together," she said. "On different platforms, you follow different types of accounts and those different types of accounts are going to make you feel differently and are going to spread different types of information. So from a very individual standpoint, it behooves us to think about who we follow and who we don't."