Pearson goes 'digital first' on higher ed textbooks
The publisher says it's stepping away from the "lengthy and expensive" process of updating physical textbooks.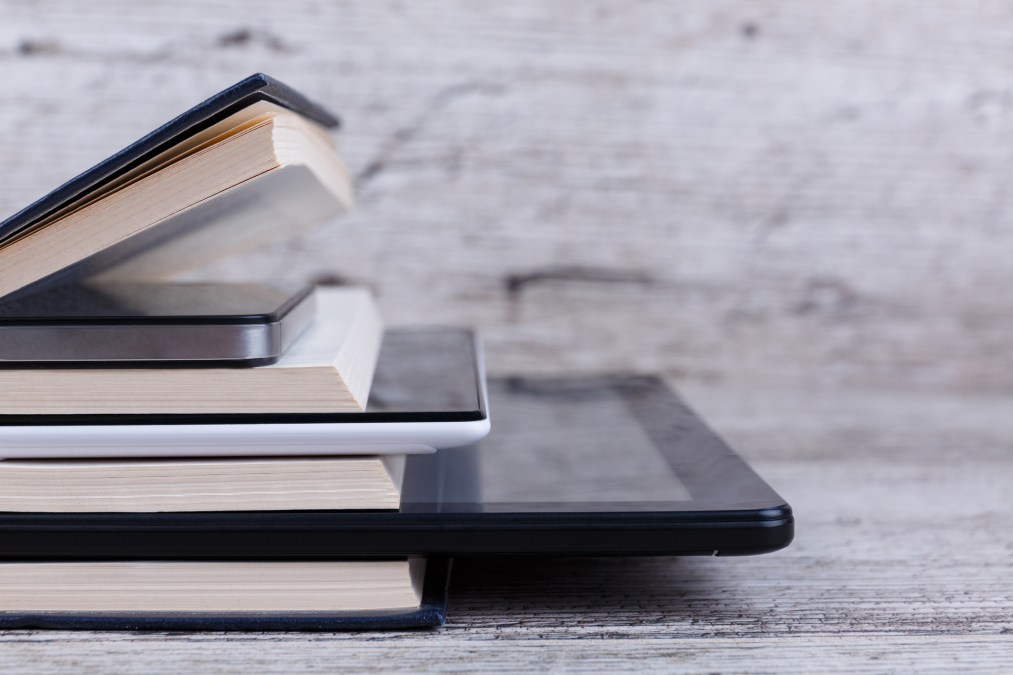 The British-owned publisher and education services firm Pearson announced on Tuesday its current roster of higher education textbooks will henceforth be "digital first."
The publisher, which prints titles ranging from "Occupied America: A History of Chicanos" to "Microsoft Excel 2019 Formulas and Functions," will prioritize digital formats under its various brands as it pushes out updates to its roster of 1,500 higher education textbooks.
In its announcement, the company, which claims to be the only education publisher to adopt a digital-first model, called the traditional model of publishing physical updates to textbooks "lengthy and expensive." The new model, Pearson CEO John Fallon said in a press announcement, will enable the company to improve the quality of its products.
"It's a product as a service model and a generational business shift to be much more like apps, professional software or the gaming industry," the company's announcement says.
Fallon said the new business model is expected to yield better value to students in the form of immersive content that can be updated cheaply and more regularly, and also create a more predictable revenue stream for the company.
Students that want to rent physical textbooks from Pearson can still do so for $60 each, but the company says its digital textbooks cost $40 to own, on average, while a full suite of its "digital learning tools" costs $79.
The publisher's shift toward digital textbooks mirrors a broader trend that has a growing number of teachers and students using devices in classrooms and online educational tools rather than printed ones. One publisher of open educational resources disclosed earlier this year that its readers had saved an estimated $177 million by using its materials rather than traditional textbooks.
Lisa Malat, the chief operating officer of the retail bookseller Barnes & Noble College, told EdScoop she's watched for several years as publishers have increasingly turned to digital publishing. But for the sake of students, she said, print media should stick around.
"We recognize the industry is moving toward digital," Malat said. "But we still feel the need to offer to our consumers and students a broad range of options."
Malat said recent research conducted by her company found that 84 percent of students surveyed purchased physical books, compared to 60 percent who purchased digital books. That research also showed that in some cases, she said, students don't have access to the technology needed for digital textbooks.
"We work with some of our schools where 50 percent of the students don't have a laptop or access to the funds to acquire the technology," Malat said.
Outside of the textbook market, researchers from the University of Arizona and Towson University published research last year showing that participants in their study demonstrated an emotional attachment to physical books not found with their electronic counterparts.