Portland State U. to upgrade STEM facility with $4.5 million donation
The founders of Vernier Software & Technology have now donated more than $10 million to PSU in support of STEM learning and underrepresented student groups.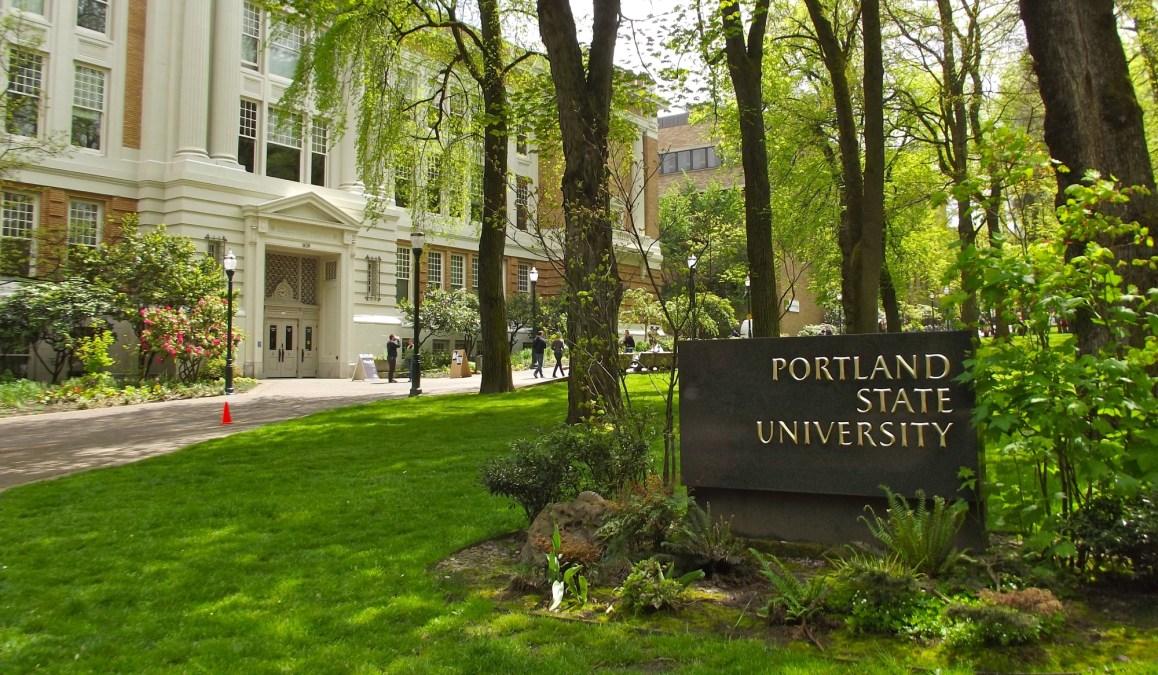 As part of a growing national trend to support the sciences, the founders of a local software company announced Wednesday they've pledged $4.5 million to Portland State University to support STEM learning.
Dave and Christine Vernier, who founded the Beaverton-based Vernier Software & Technology, a company that develops sensors, lab books and software for K-12 and higher education, said the donation will be used to renovate one of the campus' science buildings, which will be renamed the Vernier Science Center. The facility will, according to a press release from Vernier Software & Technology, include "flexible" classrooms, labs and collaborative research and teaching spaces.
"We are thrilled that our contribution to new PSU classrooms and research spaces will improve the teaching and learning experience for instructors and students alike, and it will help give students from every background a great opportunity to learn science," Dave Vernier said in the release. "This is something very important to us personally, as well as to our company as a whole."
The facility will also be co-located with several programs run by the university to support first-generation and historically underrepresented minority students in STEM and health-related fields. This includes the Louis Stokes Alliance for Minority Participation, a group supported by the National Science Foundation and PSU Provost's Office that leads various mentorship programs, events and activities to encourage participation in science, technology, engineering, and mathematics.
"We believe that PSU, through its mission to serve diverse students and its many important connections to our city, will shape Oregon's future," Christine Vernier said in the release. "We are committed to supporting science education and the next generation of science professionals in our state and beyond."
The donations raise the couple's total donations to the university above $10 million. Past donations funded a scholarship for first-generation STEM and social work students and supported the PSU College of Education's STEM programming.
The donations coincide with a philanthropic trend nationally to support the growth of the sciences in higher education institutions and to encourage participation among underrepresented minority groups especially.
Two historically black universities in Virginia — Norfolk State University and Virginia State University — received $3.5 million from private donors and state funds earlier this month to train more STEM teachers. The state predicted that investment would generate about 150,000 new STEM jobs within the next five years.
Howard University, a private, historically black institution in Washington D.C., received $10 million from the Karsh Family Foundation last month to fund STEM scholarships. Between 2013 and 2017, Howard University awarded 130 science and engineering doctoral degrees — the most of any historically black college or university.