How Virginia Tech's CIO is handling the COVID-19 pandemic
Scott Midkiff says the university is doing plenty right, but wishes they'd started planning for the health crisis sooner.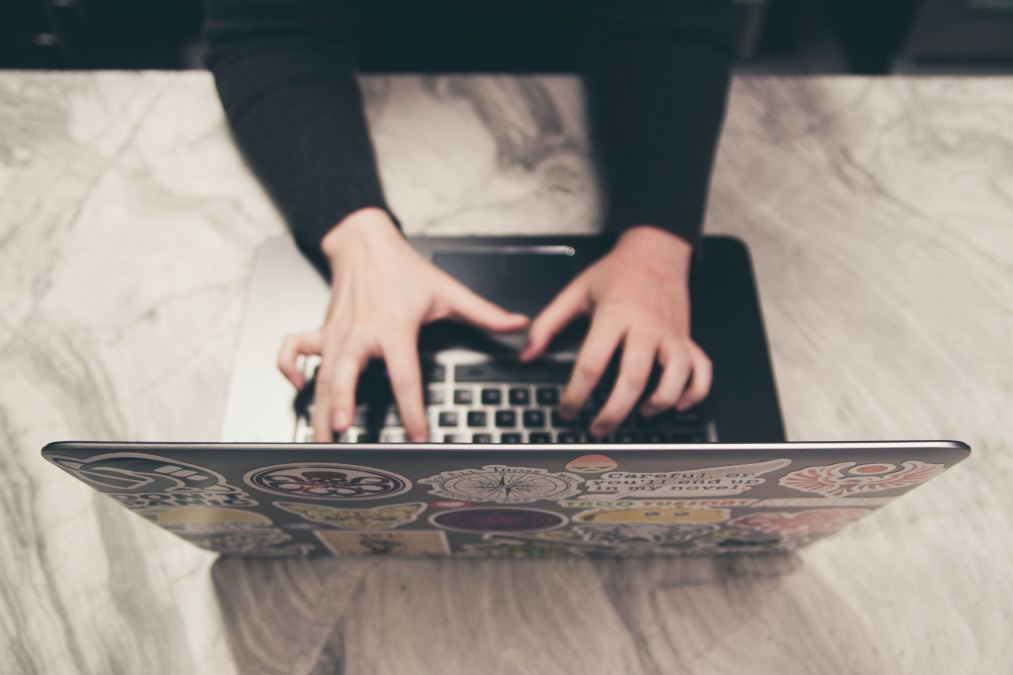 The COVID-19 pandemic has pushed universities to adapt quickly as they move to online classes and support faculty and students through the transition. For Scott Midkiff, chief information officer at Virginia Tech, his focus during this disruptive time in education has not only been on the technology needs of the school, but also on the well-being of the individuals using and implementing these new online tools.
Now in its third week of remote teaching, the majority of classes at Virginia Tech have moved online for the remainder of the spring semester, and although the swift transition was a challenge, Midkiff said, technology has enabled the university to maintain the continuity of education.
But people have been just as important in navigating this new education landscape. The need for distance teaching was something that came at universities quickly, Midkiff said, and students and faculty are now adjusting to a new reality while simultaneously trying to keep teaching or learning. The creativity of faculty and willingness of students to adapt has been key to the success of the transition, he said.
"So being sympathetic and empathetic to all the different people involved, I think that's a really important aspect," Midkiff said.
In a recent interview, Midkiff told EdScoop about his work preparing for class disruption caused by COVID-19, the technology, partnerships and innovation that made the switch to remote teaching possible and the work still needed to sustain and improve the quality of online education at this scale.
When did you begin preparing for potential class disruption from COVID-19 and what were some of the first steps you took as CIO?
I think the answer most people would give if they were being honest, is not soon enough. I mean, this really came on fast and we really started working on it not until the second week of March when we made the announcement that we were going fully online. We had actually been planning for teaching continuity going back about four years ago and even discussed pandemic and how we would close the university and what our position was in terms of being able to shift everybody online. If I could go back, it would be great to have fleshed those plans out more. But the reality is we ended up with only this high-level idea of what we would do. You know, we weren't terribly unprepared, but I don't think anyone really could claim to be fully prepared.
The first thing I really focused on or tried to do as CIO was make sure that everyone across the information technology organization understood what we really needed to do, what our priorities were going to be over the next few weeks, and they were really in four areas. Obviously, being able to support all of our faculty and our students as they move to remote teaching, as well as instructional continuity and work continuity, supporting employees across the university and moving to work at home status. A third piece was really moving ourselves, the IT department, to work at home and then, you know, we didn't want to forget just taking care of ourselves. That was something that we really emphasize from day one is to make sure that we take care of ourselves, take care of others.
What tools are you using to support online instruction?
So we did have a good set of tools in place. Canvas is our learning management system, we already had a Zoom enterprise license and we use Kaltura for video recording and management. And really all those were already operating at the right scale. Almost all of our faculty use a learning management system, at least to some level, but Kaltura was definitely new to a lot of people.
We've had to scale up a couple of things. Of course, we want to make sure that our content as accessible as possible and so we did invest in scaling up our tools and support for accessibility. One of the things I would say we are still working through is what are the best practices for exam proctoring. You know, the exam proctoring at a distance, it's really tough. There are ways to do it with a high level of integrity, but a lot of technology expectations for students and other things that come with that and so I don't think we're going to have a one-size-fits-all solution.
And then we certainly have some classes that need to replace the lab component. And depending on the discipline, there is different software that might let them do that, so we've done some sort of niche kinds of software purchases to support particular classes, particular disciplines.
Were there any challenges you didn't anticipate and how did you address them?
I think the two challenges, and I'd say we're definitely still working through these, one of them is getting into the unique problems of different disciplines. You know, how to do laboratory work, studio work, performance in an online environment. And some of that technology can help with that, but what we're also seeing is that faculty are being very creative in figuring out solutions.
I think another challenge of all of this was just how fast the situation was changing, and sort of the guidance that was coming. The whole social distancing we're all talking about now, everybody knows that's what you have to do. If you think back three weeks ago or four weeks ago, not so much of a thing. And so we started out with doing our workshops for faculty members in person. And after two days into our first week of doing those, we switched to 100 percent online training as we were getting new guidance about how we should be managing social distancing and lowering the density of folks in our buildings. And so we've had to adapt, like everyone has, to the really fast changing conditions.
What advice do you have for your peers dealing with similar transitions to online learning?
I would advise people to really lean on partnerships. There are a lot of people across the university that are involved in teaching and learning from all kinds of different aspects, and they all have some differing with this. And they're a force multiplier as well in terms of just having more people there to help faculty. So I think leveraging your partnerships with academic units, with the library, the teaching and learning centers, a student success center, dean of students, those are all things that I think have served us well.
I think another thing that we all have to keep in mind is how do we sustain this? This is gonna go on for a while and we have to really think about making sure that it's sustainable, and I think the weakest link of sustainability is going to be our people. You know, people are very stressed right now, either because of their work or because of issues that they're dealing with at home, or perhaps issues with loved ones that are distance. And so I think being really sensitive to the needs of the needs of our employees that are doing this work for the university, the needs of faculty that are suddenly thrown into a new way of teaching and the needs of our students that have been thrust into a whole different way of taking classes is really important, especially as we go into this in the longer term.
If distance education is still required for the fall semester, are there any changes you would make to your approach?
Everyone is hoping it doesn't happen, but it could. I think that what would be different about this time is that we have more time to prepare. And I think part of this, it's really important for a lot of reasons that we understand what the fall is going to look like as soon as possible. Obviously, that's hard to do from this point, but at some point, universities will have to make the call at least for how fall semester is going to begin. It really then give us an opportunity to not just give faculty kind of the tools that they need for a remote teaching, but to really start to putting in place things that let them be a lot more effective. There has been a lot of discussion around: "Is this online learning, distance learning, remote teaching, remote learning?" And I've kind of used the term remote teaching because we know we're doing it remotely and we know we're teaching, but we don't have all the mechanisms in place, at least not right now, to understand if students are actually learning. So I think we have some opportunities to kind of improve the quality of our teaching and the quality of our learning if we go into this for a longer period of time.