States assess their future plans with Questar after online testing delays
At least one state — Tennessee — plans to hire a different online assessment provider following outages earlier in the year.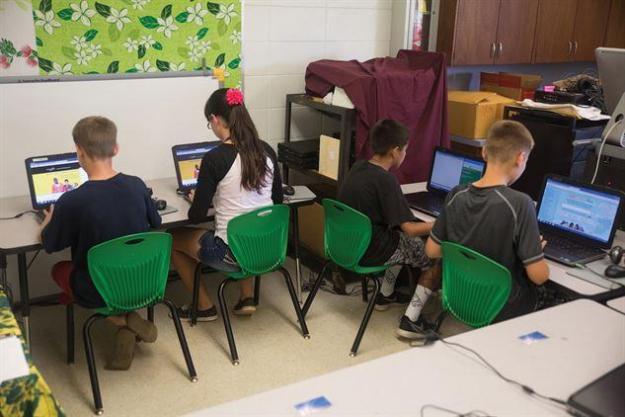 Nearly two months after online-assessment systems in seven states experienced outages due to an incident involving vendor Questar Assessment, Inc., at least one state is preparing to hire a different company.
Tennessee, one of the five states that experienced the longest delays, signaled that it will probably replace Questar as the provider for the TNReady comprehensive assessment system. The state, which began a three-year contract with Questar in 2016, will release a request for proposals (RFP) for a vendor to administer the test in 2019 and beyond, according to a statement from the Tennessee Department of Education.
"Teachers, students and families deserve a testing process they can have confidence in, and we are doing everything possible to meet that responsibility," Tennessee Education Commissioner Candice McQueen said. "We are always committed to listening and improving, and we'll continue to do just that."
The seven states contracted with Questar faced disruptions with their assessment systems on April 11. Tennessee officials said they believed it was a "deliberate attack" on Questar's network. That state and four others — New York, South Dakota, Missouri and Mississippi — reportedly faced moderate to severe delays in accessing online assessments.
Questar did not respond to a request for comment, but two states shared what they heard recently from the Minnesota-based company.
Questar is now telling states that there was no evidence of a cyberattack, said Nancy Bowles, a spokesperson with the Missouri Department of Elementary and Secondary Education. Instead, the "current thinking" is that an issue with the text-to-speech feature in Tennessee's assessment created a load-balancing backlog for the company's network, Bowles said. Missouri is in the second year of its three-year contract with Questar.
Questar has yet to send a report analyzing the cause of the delays, said Mary Stadick Smith, director of operations and information at the South Dakota Department of Education, but "our understanding is that there was a load-balancer issue with the system that was addressed."
South Dakota expects to receive a report detailing the cause of the delays soon, officials said. Questar's contract with that state runs out at the end of 2019.
Tennessee officials said they will work with Questar to improve the assessment experience for students in 2018, but the damage to the relationship has been done — more than 5,000 students in Tennessee had prolonged delays and login issues during online assessments this year. The state could have renewed its deal with Questar without issuing an RFP, but instead chose to put the contract back on the market.
Mississippi has a 10-year, $110.9 million contract with Questar that must be renewed each year. The state accepted a fourth year just days after the incident in April. Students there were delayed from taking tests for nearly an hour. State officials said that they experienced no long-term impact as a result of the delays.
New York's $44 million contract with Questar runs through 2020. The April 11 outage wasn't the first high-profile Questar incident involving New York students — early in 2018, a few dozens students had their personal information exposed in a data breach .