Student finalists in U.S. Army cyber competition advance to Washington, D.C.
Twenty student teams were selected as national finalists in an annual eCYBERMISSION competition that is put on by the Army and National Science Teachers Association.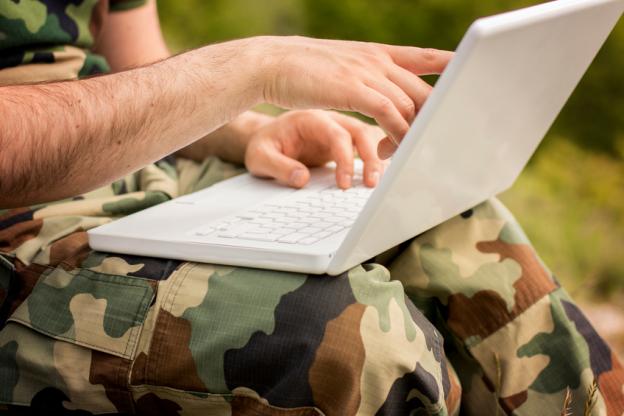 These kids are serious about cyber.
Twenty teams of students were selected as national finalists in the 14th annual eCYBERMISSION competition, which is sponsored by the U.S. Army and the National Science Teachers Association. The contest aims to draw kids' interest in STEM fields, and encourages students in 6th through 9th grades to develop solutions to problems in their own communities using science and technology.
Representing the northeast are students from Fairfax, Herndon and Centreville Public Schools in Virginia, and Hewlett High School in Long Island, New York.
The finalists focused on seven mission challenges that affect the areas in which they reside, and developed projects around alternative energy, the environment, health and fitness, national security and safety, and robotics. Each team member will win $2,000 in U.S. bonds and will advance to Washington for the final competition.
The eCYBERMISSION National Judging and Educational Event will take place next week.
Along with the cash, the Army Educational Outreach Program is offering up to five STEM-in-Action grants of $5,000 each to deserving teams. These grants will not necessarily go to the national winners.
"The U.S. Army is pleased with the amazing pool of talent displayed nationally from the national finalists in this year's eCYBERMISSION competition," said Louie R. Lopez of the Army Educational Outreach Program, according to a press release. "Congratulations to all of the visionary and hardworking national finalist teams."
The national finalists were chosen from a pool of 60 regional finalists by a panel featuring Army STEM professionals. Each team of kids presented a live, four-minute presentation of their project and were probed further during an in-depth Q&A, according to program officials.
The regional judges were looking for whether teams effectively identified problems – and proposed solutions – for their communities using STEM thinking.
"These outstanding students recognized challenges that exist in their local communities and explored ways to solve them," said David Evans, executive director of NSTA. "We applaud the teams on their innovative projects. Their work is impressive."
Reach the reporter at corinne.lestch@edscoop.com and follow her on Twitter @clestch and @edscoop_news.