UC Irvine creates 'information technology and data' role
Tom Andriola, the chief information officer for the UC system, will head to Irvine to head a new strategic technology leadership position in October.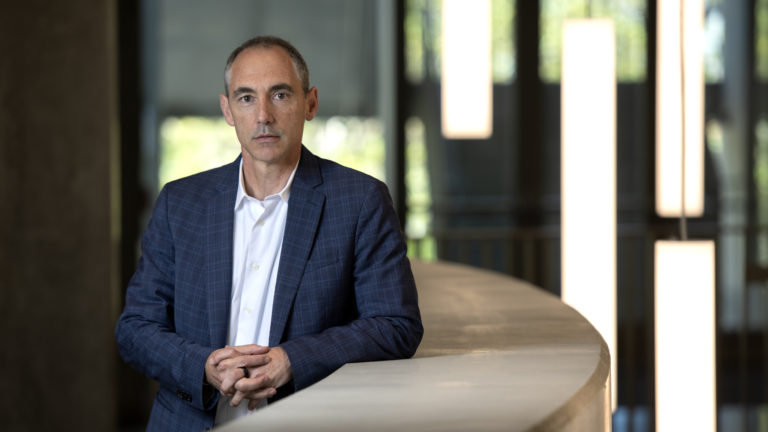 The University of California, Irvine, a research institution with 33,000 students in the Los Angeles area, is giving technology a prime position within its management structure. The University of California system, which is comprised of medical centers, national laboratories and 10 campuses across the state, announced on Wednesday that it's created a new role at UC Irvine dedicated to using technology and data to further the university's strategic business goals.
Tom Andriola, currently the chief information officer for the UC system, will on Oct. 1 take over as the vice chancellor of information technology and data at UC Irvine and UCI Health, the research and teaching hospital for the university's School of Medicine.
In an interview with EdScoop, Andriola explained that on top of the existing CIOs at the institution, his role will serve as an overarching structure to ensure technology decisions are serving the university's missions of providing an optimal student experience, attracting world-class researchers and treating patients.
"There is no CIO designation in my role and that is purposeful, because we are going to maintain a CIO for the campus. We'll also keep a CIO over our health system," he said. "But the whole idea was to recognize the growing strategic nature of technology and data."
Andriola has served as the CIO of the UC system for the past six years, after a decade with Philips Healthcare, a stint as CIO with the diagnostic imaging equipment company Picker International and a director role with the IT consulting firm Sapient, which has since gone through a merger to become Publicis Sapient.
For the UC system, he's credited with creating a technology platform that enables collaboration for some 8,000 IT professionals across the UC's campuses and medical centers. He also created the medical center's big data strategy and the UC IT Leadership Academy, an annual program designed to support and train promising leaders within the organization.
At UC Irvine, he said he wants to make sure each technology decision is paired with "asking strategic questions up front."
"You wouldn't create a strategy for UC Irvine without thinking about what it's going to cost. You also wouldn't create a strategy without asking questions about technology and innovation," he said.
As one of the world's leading research institutions, UC Irvine must compete with other universities for the best professors and researchers.
"Today research is all about data, crunching and visualizing more data. The same thing in health care," he said.
Researchers need robust infrastructure to conduct their research, and if the university doesn't have that, they won't be interested in coming to UC Irvine, he said.
The importance of competition extends to attracting the best students too, Andriola said, adding that "today's students are very different than the ones who came to campus even 10 years ago." Students expect a convenient digital experience at their university like the one they get when they watch Netflix, he said, and when the university stops providing that, they risk falling off the short list of top students, some of whom can be expected to become leaders of industry or academics themselves.
"You don't want to be the place being written about in the social media realm about 'how bad the Wi-Fi is here,'" he said.