'We didn't know anything concrete': UNC emergency alerts draw criticism
For several confusing hours, students were unclear about their safety during the recent campus shooting at the University of North Carolina-Chapel Hill.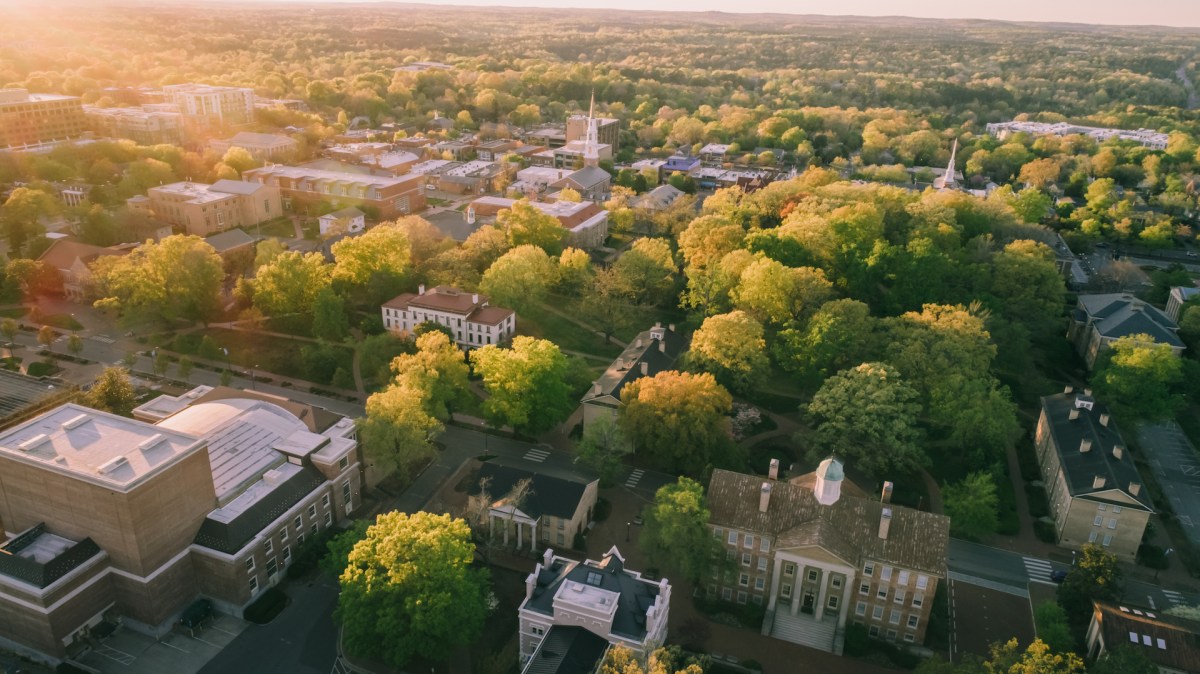 For more than three hours on August 28, a Monday, a student at the University of North Carolina-Chapel Hill sheltered in place, worrying about her friends in neighboring buildings while listening to a live police broadcast feed, trying to piece together what had just happened.
"It reminded me of the time I had been sheltered in my high school during an active shooting during my freshman year," the student, who is a junior, told EdScoop. "It was retraumatizing for me, and for many of my friends. We didn't know exactly what was happening, but we knew someone had died on campus."
One week after UNC's fall semester began, associate professor Zijie Yan was shot and killed in Caudill Labs, a campus chemistry lab. About two hours after the shooting, officers with the Chapel Hill Police Department arrested Tailei Qi, a 34-year-old physical sciences graduate student, near his residence about two miles from campus on first-degree murder charges. Prior to the shooting, Yan and Qi coauthored research papers together.
Between messages from the university's emergency communication system, called Alert Carolina, updates from friends around campus and rumors circulating online, it was difficult for students to discern rumors from what was actually happening while they sheltered in place. According to reports from the Daily Tarheel, some professors continued on with class despite emergency sirens and an alert that an armed and dangerous person was "on or near campus."
The first campus alert was issued at 1:04 p.m., just minutes after shots were fired. From that point on, campus police issued regular alerts urging those on campus to shelter in place and avoid the university while the suspect was at large. At 4:14 p.m., the university issued an "all clear" message.
Confusion on campus
Despite following campus protocol for distributing information in an emergency situation, some students and staff on campus remained confused while sheltering in place, according to reporting from the campus newspaper and other local media. They didn't know whether or not the shooting on campus was ongoing, where the incident occurred or if the suspect had been apprehended.
"Our messaging protocol regarding frequent updates during an ongoing situation is based on a best practice in emergency response, which is to send updates to continue to shelter in place via social media rather than text messages to avoid alerting a dangerous person to students' locations if an emergency alert causes their phone to chime," Erin Spandorf, a media relations manager at UNC, wrote in an email to EdScoop. "Alert Carolina texts shared the most critical information that our community needed to know, that the situation was ongoing and that everyone should avoid campus or, if on campus, remain sheltered in place."
Prompt, transparent communication is typically best practice for communications in most emergency situations, according to the Federal Emergency Management Agency. But in some scenarios, law enforcement might elect to withhold certain details that could hinder an investigation, according to the International Association of Chiefs of Police.
But some students have criticized the vague and limited information made available during the crisis.
"Any clarity — any at all — would've been helpful," wrote a pair of students in a column about "poor crisis communication" published by the Daily Tarheel. "From that moment on, we have been trying to piece together what actually happened. Our confusion, and the way we were forced to fill in the gaps ourselves, made an already horrific situation all the more terrifying."
The student who spoke with EdScoop said that even as a third-year student she'd never been made aware of any active shooting drills available on campus for students.
"We didn't know anything concrete until hours after we left school," she told EdScoop. "The only way I knew how to react to the active shooter was because I had been a witness to another active shooting in my high school."
Active shooter training
The university offers active shooter trainings and resources, but they're mainly geared toward faculty and staff. UNC public safety officials offer active assailant training to any campus group that requests it. The only student-centered public safety campaigns include an email at the beginning of every semester detailing safety resources and a preparedness festival held each fall by the campus' emergency management team.
Last year's preparedness festival, held in late September, included demonstrations on fire safety, self defense, CPR and how to build an emergency kit, among other skills shared by emergency responders. It did not include any programming specific to how to respond in the event of an active shooter.
Reflecting on the incident and her campus' response, the student said she thinks active shooter training should be required for all students and that emergency communications could be improved to include more details.
The university was non-committal.
"As with any major incident or emergency on campus, the university will examine our policies and procedures and determine what changes need to be made," Spandorf, the university spokesperson, said.