How one college helps protect its students when they're far beyond campus
With mobile technology, Marquette University keeps students informed — and accounted for — while they're overseas.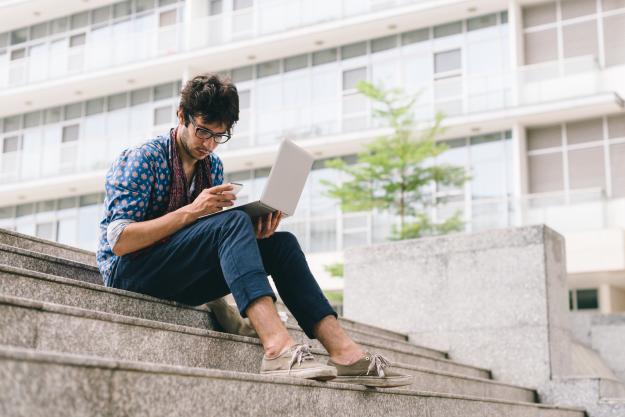 Marquette University relies on integrated technology to ensure the safety of students traveling to and from class every day. But more recently, the university has found that technology can also be used to better protect those who are spending semesters far beyond the Milwaukee campus — in places like Paris, Morocco and Hong Kong.
Unlike the campus safety system — which includes interoperable video cameras, connected alarm systems and ID scanners, according to Katie Berrigan, captain of Marquette's police force — the solution for students studying overseas comes in the form of a mobile app.
In April, Marquette adopted the app, called AlertTraveler, which was designed by education software company Terra Dotta to serve as a comprehensive safety-management app for students and administrators within abroad programs. About 50 other colleges are already using the app, which was first released last fall, including the University of Kansas and the University of Georgia, said Garrett Christian, chief strategy officer and co-founder of Terra Dotta.
AlertTraveler, which requires Marquette students to enter their school-assigned username and password to log in, centralizes the communication and risk-awareness efforts that study-abroad offices previously conducted by phone or email, said Karli Webster, Marquette's assistant director of study abroad programs. Webster said that after receiving an alert for any given geographic location, depending on the severity of the alert, she'll check which students are in the corresponding areas and reach out to them.
As an administrator of the Marquette students using the app, she has AlertTraveler automatically notify students of life-threatening or high-risk situations — such as an active shooter, a natural disaster or seriously political instability — through push notifications, email or SMS messages, all of which the app supports.
"For example, when there is something just informational, I don't have it alert me, but the students can choose if they want to be alerted for that," Webster said. Those alerts come from iJET, an international risk-management organization.
Since adopting the technology a few months ago, Marquette students and staff haven't had to use the app in a critical situation, Webster said, but if students find themselves in a high-risk area, Webster can automatically send a check-in to each user within a certain geographical radius, prompting users to respond with "I'm safe" or "I need assistance." In the case of a student attending, say, a big event like the World Cup or the Olympics, they would get information about potential risks as well as basic safety pointers, such as the nearest U.S. Embassy, local customs and how to contact police, she added.
See more on student safety and security in this EdScoop Special Report

"Through the GPS tracking on a mobile device, we're not only tracking them where they're supposed to be, but we know where they are at any given time," Christian said. "So, if they're on a train that's going through Barcelona to get to Madrid, we know they're in Barcelona. If they left Rome and went to Florence, we'd know that as well through GPS tracking."
It's important to note, Webster said, that students have the option to delete the app or disable GPS tracking whenever they want. And in that case, iJET alerts will be transmitted to the student in an email instead.
Even with the app, students are expected to directly inform their program directors of their intended whereabouts, a common practice in study-abroad programs. In the case of an emergency, Webster said, if a student's location isn't identified via GPS tracking, students will still receive phone calls to check their safety status.
Previously, Webster said, Marquette had relied solely on students self-reporting their locations while traveling abroad. If Webster or another employee received a notification of a safety alert from the Overseas Security Advisory Council or a Marquette security vendor in an area that Marquette students were traveling through, Webster could only email or call the students after she became aware of the danger. Now, Webster said, students can get those alerts sent to them in real time.