Powered by tech, university classrooms will look different this fall
Now straddling two audiences, university classrooms are getting upgrades that include document cameras and touchscreen podiums that simultaneously broadcast notes to in-person and remote students.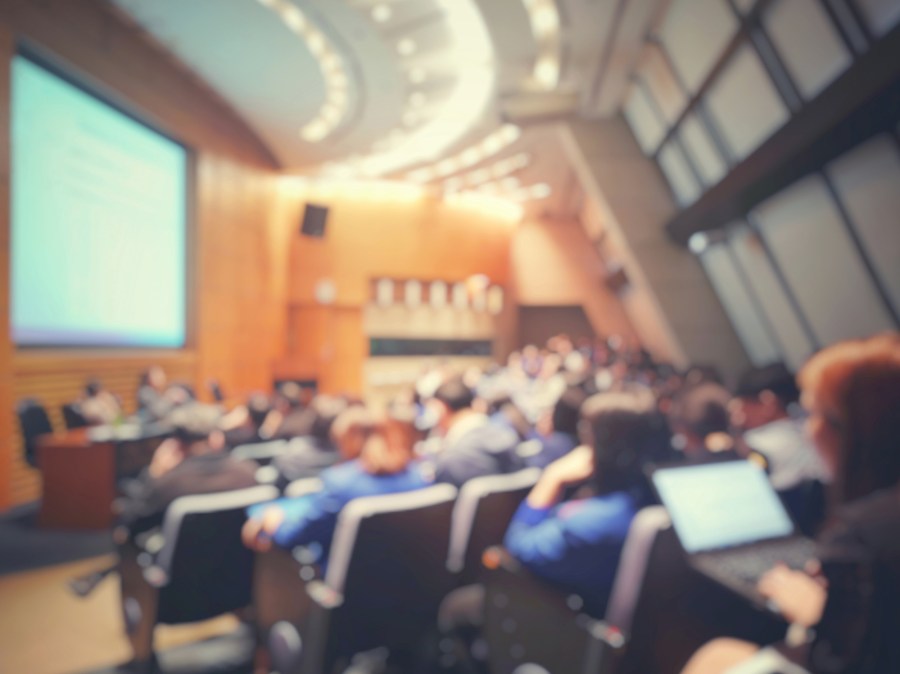 For students returning to their respective college campuses this fall, the semester is shaping up to look a little different, from sparser student populations to new classroom technologies that enable learning to continue under social-distancing guidelines.
Universities are taking a wide range of approaches to rebooting their classes during the pandemic, with some staggering the return of their students, as at Brown University, where administrators expect 85% of their undergraduate students to complete coursework on campus. Other institutions, including many California universities, are postponing their in-person campus reopenings except for a select few students who require the use of labs or other facilities essential to their studies.
But for the many universities planning to reopen their campuses to a majority of their students and those sticking with remote education, technology is the order of the day.
Penn State Schuylkill, a campus serving 800 students in a county northwest of Philadelphia that's seen fewer than 1,000 COVID-19 cases, announced a host of classroom upgrades Monday, including new and rearranged desks and other furniture to encourage social distancing and touch screens installed at classroom podiums that will simultaneously broadcast written information to students in the classroom and those learning remotely.
In the university's press materials, Penn State Schuylkill Chancellor Patrick M. Jones said upgrades like these support health and safety during the pandemic, which he called "paramount," while still providing the "world-class education for which Penn State is known."
Other classroom upgrades there include document cameras, projection screens installed in large, repurposed classroom spaces, like the campus gymnasium, and expanded Wi-Fi to support all the new streaming video technology. The university also assigned personal microphones to faculty teaching in large spaces and upgraded audio equipment to ensure the fidelity is suitable for both in-person and remote learners.
Students at other universities may find themselves studying remotely at the start of the fall semester and then transitioning to on-campus instruction as their number comes up. San Diego State University is among the institutions planning to gradually shift more students under the rubric of its "SDSU Flex" plan, which prioritizes students taking courses that require in-person instruction and emphasizes the flexibility of students' varying needs to mix in-person and online learning.
Some universities, like the University of Akron in Ohio, will rely chiefly on remote education this fall, with Senior Vice Provost Joe Urgo citing both a "sense of loss" from the absence of face-to-face interactions and hope that online instruction will open new pathways for students.
Though serviceable in ideal circumstances, the hybrid and online teaching models increasingly adopted by universities have highlighted two key shortcomings in education environments — many students don't have the necessary devices and internet connection to learn remotely, and many teachers say they're either disinclined or unprepared to teach their courses to students who aren't physically present. To solve these problems, university- and city-led programs offering free Chromebooks and mobile Wi-Fi hotspot devices abound, and many universities have used the summer to train their faculty on best practices for online learning, sometimes creating formal academies designed to train K-12 teachers or provide resources to professors around the country. But the efficacy of these solutions will take time to resolve.
On top of everything, concerns persist among public health officials and the university crowd with providing the virus new transmission vectors on reopened campuses. Influencing the behavior of visitors to campuses is a common approach, with some universities adopting mobile apps that inform users of public health guidelines and encourage compliance. The University of Niagara in Western New York, meanwhile, is installing hundreds of smartphone-scannable signs around campus that provide students with the latest pandemic notices so they can make informed decisions.