Scannable signs keep Niagara U. students updated on COVID-19
By posting hundreds of signs around campus, university leaders hope to provide an easy to way to arm students with the most current information on pandemic guidance.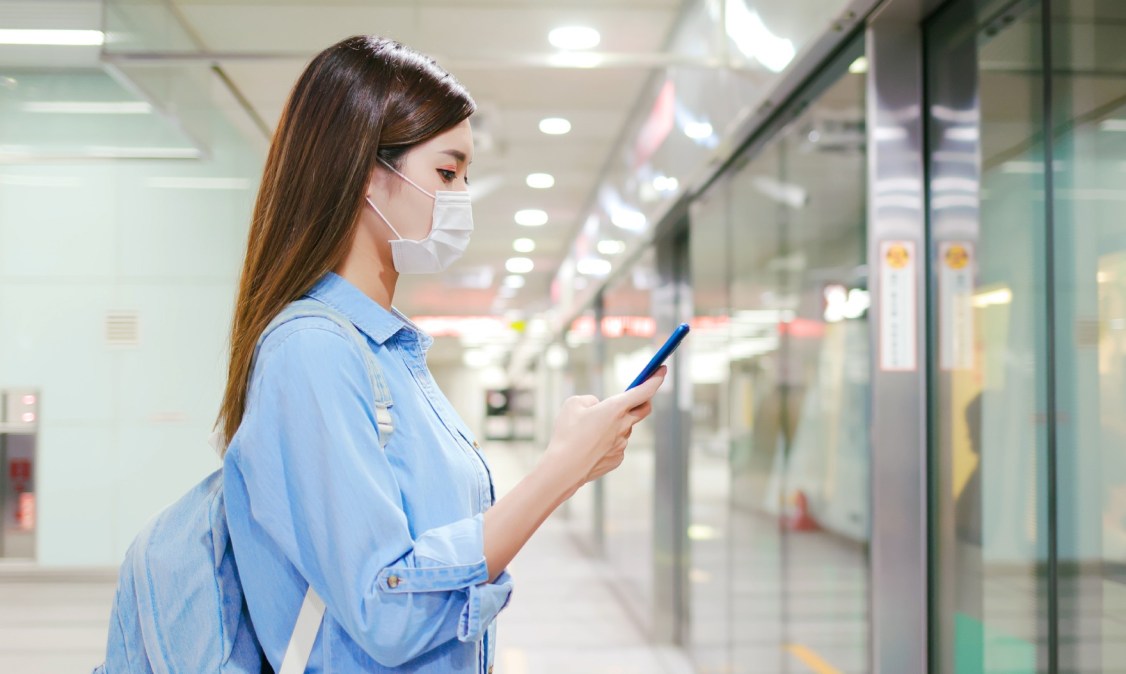 Niagara University, a small private institution in Western New York, this week announced it's installing hundreds of smartphone-scannable signs around campus to provide students returning to campus this fall with up-to-date information on health guidelines.
The Niagara University Augmented Reality, or NUAR, network uses a mobile app, developed by the Buffalo-based firm Twisted Rope, that enables students, faculty and staff to scan signs posted outside classrooms, elevators, stairs, cafeterias and other common areas to view videos that provide key safety instructions for returning to campus during the pandemic, like social distancing requirements or room occupancy limits. The videos also reminds students to always wear a mask to keep those on campus safe and healthy, said Patrick Whalen, director of the Niagara Global Tourism Institute.
"The idea is short, quick information that [students] need right then and there," said Whalen, a member of NU's reopening guidance committee. "It's an ongoing, great way to communicate without having to hope the website is updated or some news flash has been posted."
Whalen said the university plans to post hundreds of the scannable signs across its campus, providing students one common system to view and be reminded of critical information to stay safe. There will also be signs in front of the university's more than 200 classrooms, he said, reminding students to respect social distancing guidelines and to keep their masks on at all times, and signs will also be posted in front of elevators and bathrooms to let students know how many occupants are allowed enter.
"So you scan the app and it says, 'This restroom only has room for one person, please. If it's in use, wait until the next person gets out,'" Whalen said.
The signs will also allow the university to update students on new information surrounding health requirements, he said.
"We realize through just three or four months of experience how frequently everything seems to change as we learn more about the virus and we learn different ways to prevent a spread," Whalen said. "So we want to be able to not change the signs and just change the video message that's behind the signs so that people get the latest information."
Anticipating that engagement with the signs will dwindle after students scan them the first few times, Whalen said, the university plans to set up a scavenger hunt: Students can earn rewards for watching videos and spotting Monte, an anthropomorphic purple eagle who serves as the university's mascot. Whalen said the university also plans to recruit some celebrities to make videos to keep students excited about the new initiative, though he didn't mention any names.
Niagara County, which has a population of 216,000, has registered just 1,466 COVID-19 cases since the pandemic began. But the new sign technology arrives as many institutions around the country remain apprehensive about reopening their campuses.
"The reason for reopening is because they want to come back, the students and parents overwhelmingly said, we want to come back," Whalen said. "So it's really important that they stay safe … and I'm 100% confident that we've taken pretty drastic steps to make sure that they're safe."